Every time I go to Pistoia, I end up falling just a little bit more in love with this city. Pistoia recharges me and gives me a reason to dream. The city jealously protects so many interesting historic and artistic places, many of which are less well known and a bit unusual. This is exactly why I want to share them with you.
I am sure you have already read the article where a half day walking itinerary has been proposed in the historic center of the city. Just as a reminder, if you don't have a lot of time to spend in the city these are the "must sees"
Cathedral of San Zeno (and bell tower)
Baptistery
Ospedale del Ceppo and Pistoia Sotterranea
Piazza della Sala
Marino Marini Museum
However, Pistoia is really worth a lot more time...and a lot more curiosity. I invite the more curious traveller to begin with my new list.
So are you ready to come along with me and discover the unusual in Pistoia?
Let's Begin!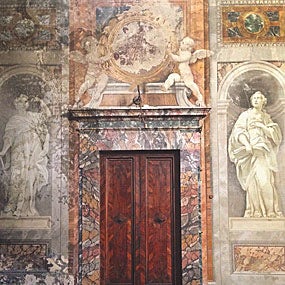 The Church of San Leone
I had never heard of this church before last Sunday. Perhaps because it is the type of church that if there are no special events, it is normally closed to the public. Located in Piazza Leone, in the zone of the city where there are tower houses, this little jewel dates back to the 14th century. It is an ex-oratory that between the 1600-1700's began to take on the look it shows the world today. It is completely frescoed: when you step over the threshold you will notice the several optical illusions that the church of San Leone holds. Does it look like a door or window? Tricked you? all of it is painted! We can thank Vincenzo Meucci for this marvelous optical illusions. Inside the church there are the lateral columns of Lanfranco and Marucelli and the decorations of the presbytery, the dome and the main nave which are works of art by del Moro and Tesi. With just one main nave and two alters, this incredible church is under the care of the Vescove and is open by FAI, which means it is only open for special occasions in the city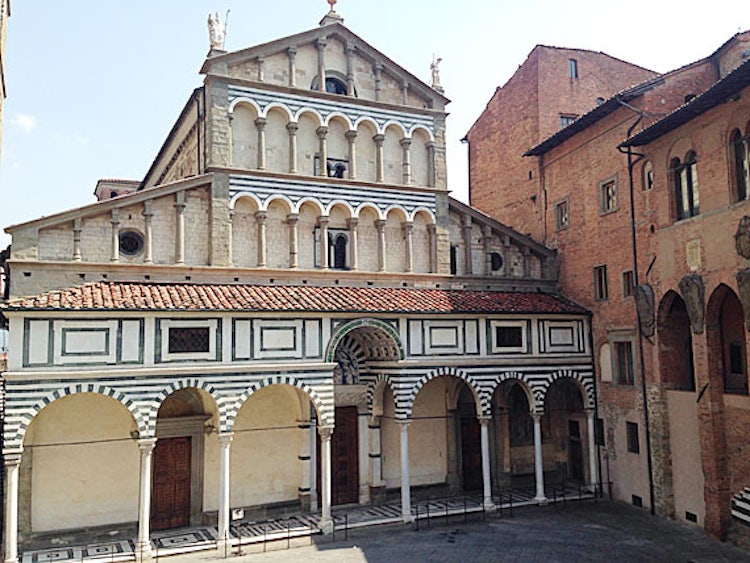 The Civic Museum of Pistoia
This museum is situate in the Palazzo degli Anziani in Piazza del Duomo. Inside this structure you will find the Centro di Documentazione Giovanni Michelucci where it is possible to admire the many designs and blueprints of the architect. Up on the first floor you will view paintings from XIII-XVI century. Among the more noteworthy and important are La Madonna della Pergola by Pinturicchio and the Sacra Conversazione by Ghirlandaio. Continuing upwards you will find a room dedicated to artwork from Florentine and Pistoia masters. From the upper floors you will have a spectacular view of Piazza del Duomo and can even go a bit crazy taking photos of the Baptistery and Bell tower from above.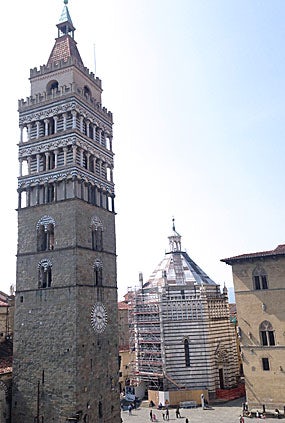 Mazoni Theater
Surely when you have the chance to visit Pistoia you can take the occasion to see a show at the beautiful theater located on Corso Gramsci. This is a part of the city which is rich in history. The building was restructured in 1860 by an architect called Bernardini, who enlarged the seating to hold 1200 spectators. In 1926 Manfredini made a few other modifications (for example took out the fifth order and part of the fourth to make a gallery). A few more architectural changes in 1990 when it changed hands to the Associazione Teatrale Pistoiese made this point of reference for theater in the area.
Villa Puccini di Scornio
Pistoia is also very much alive in the from spring to fall with many activities outside. Continuing my list of unusual places to discover in Pistoia, I can't help but mention the Villa Puccini di Scornio, located in Via Dalmazia. This villa, which belonged to the family of Niccoò Puccini, is immersed in a lovely green setting which is mirrored in two nearby lakes. The entire area is beautiful with artful statues, a distinctive Gothic structure and a Pantheon by the illustrious Gherardesca. When Puccini passed away, the property was divided and what you see today is a mere fraction of the extensive property that it once was. In any case it is an ideal area for slow walks, for a breath of fresh air in the springtime with the flowers in bloom and all kinds of outdoor sports. The villa itself houses a Music School and Academy for Organs. This is a great place to truly enjoy nature and the Pistoia community on a sleepy Sunday afternoon.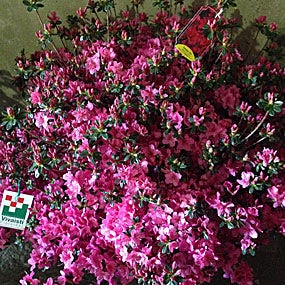 Pistoia Green Thumb
Pistoia is famous all over the world for its nurseries and plant growing initiatives. This is a tradition that has been passed down through the years starting in 1859. If you have a green thumb and love all things growing with flowers this is a place to explore. There are so many to choose from in Pistoia. Almost everyone will be happy to welcome you to their special Green World. My personal favorites include Vannucci Piante, the Giorgio Tesi Group and Rose Barni, the last one obviously for the roses.
I strongly encourage you to explore beyond the typical tourist routes and take the advice of a local who can help you appreciate this city and its hidden beauty. Pistoia, is small and a bit unknown but not for this make it any less interesting. I promise you it will delight and surprise you.