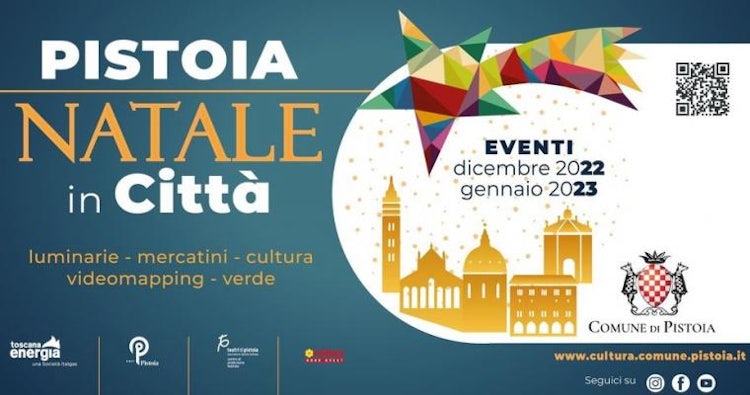 Pistoia celebrates Christmas by decorating the historical center with lighting and decorations, the days are warmed up with special events, markets, entertainment and cultural events, designed for both local residents and visitors. The official start to Christmas in Pistoia is given by the mayor with the traditional lighting of the Christmas fir tree in Piazza del Duomo.
Make sure to download and check the official calendar for the month for full details, which includes holiday hours for the main museums in town, and also check our calendar of other Christmas markets in Tuscany as well to better plan your itinerary during this period.
The city lit up for the holidays
During this time, the entire center of the city is lit up with bright Christmas lights and decorations. On Saturday 3 at 5pm, you can participate in the lighting of the Christmas tree, a focal point for the holiday celebrations. In addition to the large tree reigning in Piazza del Duomo, the entire city center will be illuminated in an event called "M'illumino d'inverno", which translates into a video mapping of many of the more distinguished monuments of the city including Piazza Duomo, Piazza San Bartolomeo, the ex Hospital Ceppo, the Giardino di Cino, the Chiesa di San Filippo and the Basilica dell'Umiltà.
Fun for all ages
There are over 100 events planned during this holiday period in Pistoia! Piazza San Francesco is one of the main locations for fun: here, you will find an ice skating rink, open until January 12. It is open on weekends and holidays from 10.30am to 1am and from Monday through Friday from 7am to 1pm, and from 2.30pm to midnight.
Until January 1st, you can go visit the exhibition "In Cammino verso la Stella", (Walking towards a Star), dedicated to nativity scenes in the Antichi Magazzini del Sale and atrium of the Palazzo comunale. It will be open every day from Monday through Friday from 3-6pm and on saturday and holidays from 10am-12pm and 3-7pm, with free entrance.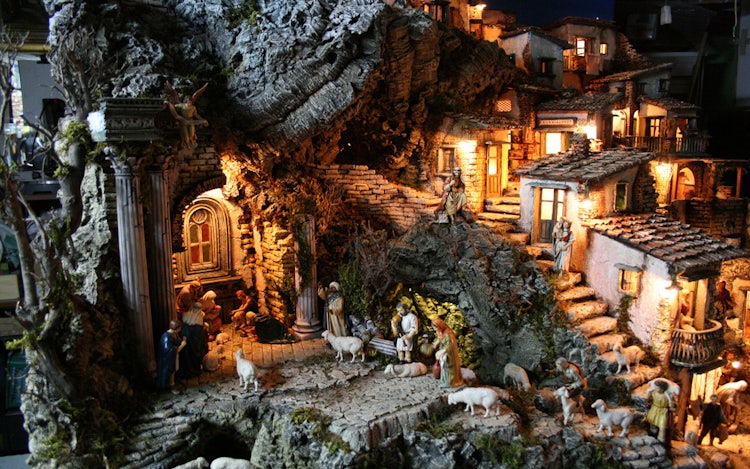 New Year's in Pistoia
On December 31st, Pistoia will say good-bye to 2022 with music and fun activities.
Celebrations start at 5pm with a musical goodbye by the Filarmonica Borgognoni, with a concert in the historical center.
The main stage for the celebrations will be Piazza del Duomo starting at 10pm with a free music concert, to be followed with a toast to the new year and more music to follow.
As tradition will have it, on January 1 from 3 to 6pm, kids can enjoy the new year in Piazza del Duomo with activities organized by the firemen.
If you're around on January 6, at 4.30pm, the Befana climbs down the bell tower in Piazza del Duomo and brings candy to the children (those that have been well behaved over the last year, of course!)

Happy Holidays!