Spreading out for the Full Effect
plan on booking two or three base accommodations
Tuscany has so many things to offer! Cities of art & architecture, sandy beaches and hot springs, mountain and hiking adventures, vineyards, olive groves and spectacular landscapes, sometimes its seems like no matter how many days you plan on staying in Tuscany, it is just never enough.
When you are planning out your itinerary, whether you are staying solely in Tuscany or taveling the length of Italy, plan on a full 5 days in the Tuscany in order to get a taste of the diversity and beauty of this area.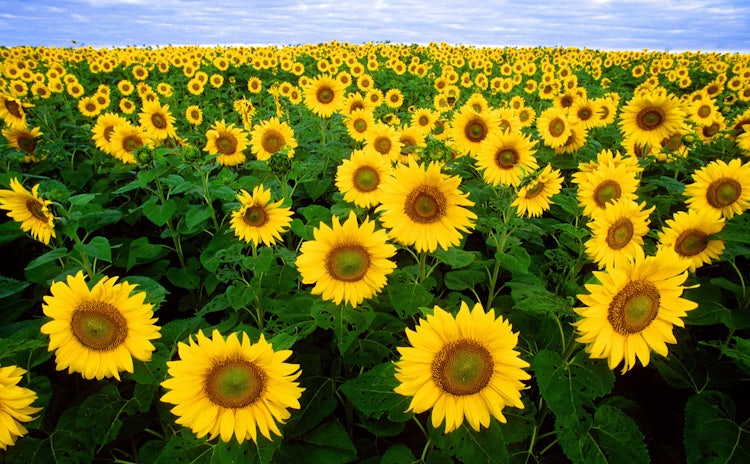 Take Florence out of the Equation
Many people will dedicated a few days just to Florence, and then another 5 days in Tuscany. They will use the city as their base, and dedicate two and sometimes three days to exploring the museums, the monuments, the shops and the gelatos. In this article we suggest an itinerary for seeing Florence in just 2 days so that you won't miss a thing. The ideal solution is to find accommodations within the city walls, don't pick up a rental car just yet and plan an itinerary that will leave you satisfied that you have seen it all (or at least as much as possible.)
After your time in the Renaissance City, pick up a rental car and plan on spending 5 days touring and exploring the countryside, perhaps making two bases one in the south and one towards Chianti and its vineyards. This will expose you to some of the many changing landscapes that make up the region of Tuscany.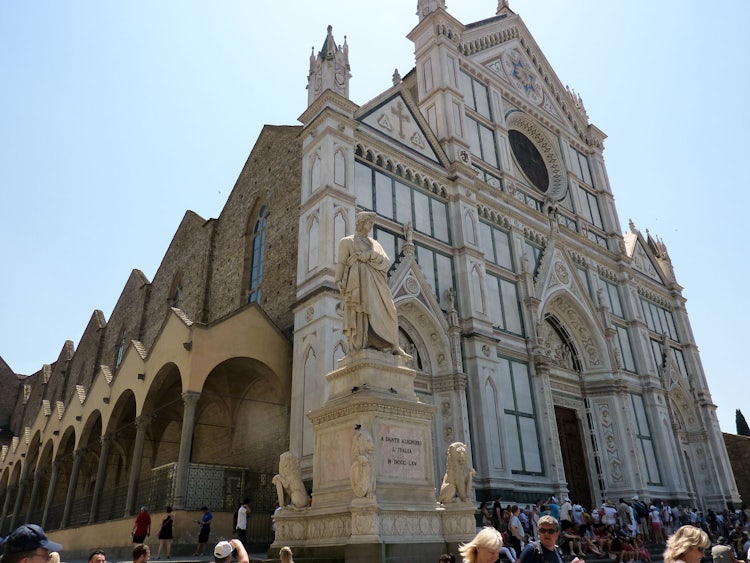 Day 1 of Tuscany:
A day in Pisa & Lucca
INSIDERS TIP:
Leave the car behind for one more day (keeping your base in Florence), and visit these two destinations with public transport. Remember buy your tower tickets BEFORE you go.
Pisa, as well as Florence, has to be seen at least once in your life. From Florence there is a regional train that arrives in Pisa in about one hour. The city of Pisa is famous for beautiful Piazza dei Miracoli, where you'll find all of the major monuments and sights. Here is the magnificent Cathedral of Pisa, built in the 11th century, the splendid Baptistery of St. John, the monumental Composanto (cemetery) and the striking Leaning Tower of Pisa, an international landmark that you must climb at least once in your lifetime! While you are going back to the train station, we suggest a tranquil walk along the Arno riverbanks enjoying this charming city in Tuscany.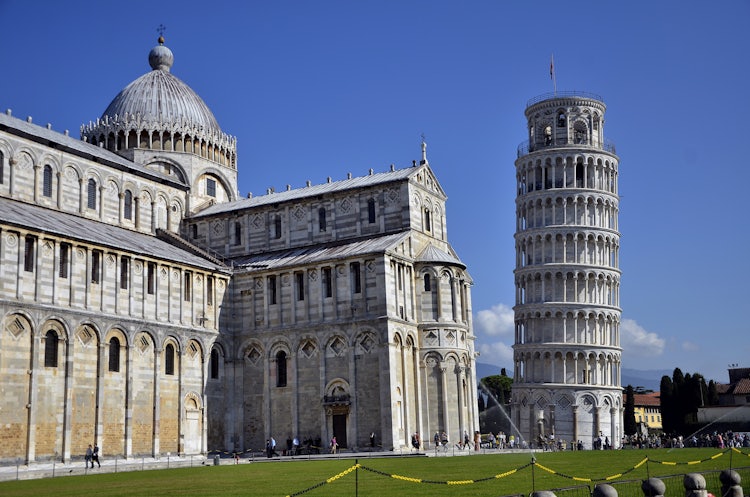 After Pisa, head over to Lucca where you can experience the thrill of walking the city walls, strolling the vias and visiting the fabulous marble churches. We definitely suggest you don't miss out on Piazza dell'Anfiteatro and the archeological remains under the 12th century church of Saints Giovanni and Reparata. Lucca is just a 30 minute train ride, and the station is located just outside of the city walls, so it is all very walkable.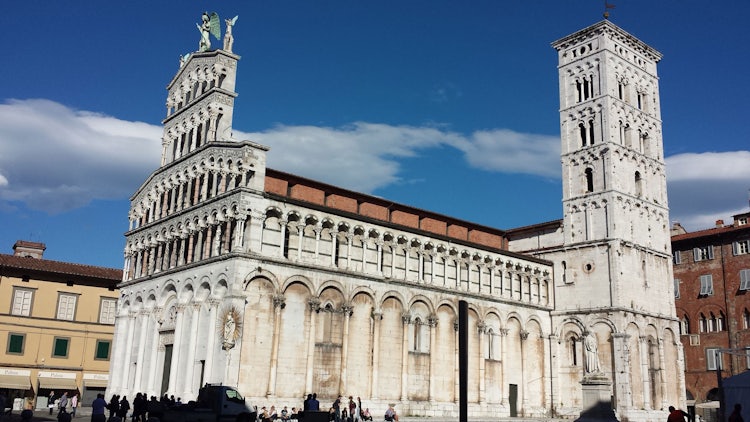 Day 2 & 3 of Tuscany:
Start with a full day in Siena
INSIDERS TIP:
Make Siena your base for two days, so you can enjoy the city nightlife, and take a day trip to explore one of the hot springs close by.
Siena, like Florence, merits being included in your short stay in Tuscany. Not just for the art, the architecture and history but also for the small town feel, the magical skyline and the hospitality. There are several hotels with parking available, keeping you within walking distance for restaurants and the sites.
For one day itinerary in Siena look at these other suggestions on what else to visit in this charming city, including its museums and monuments.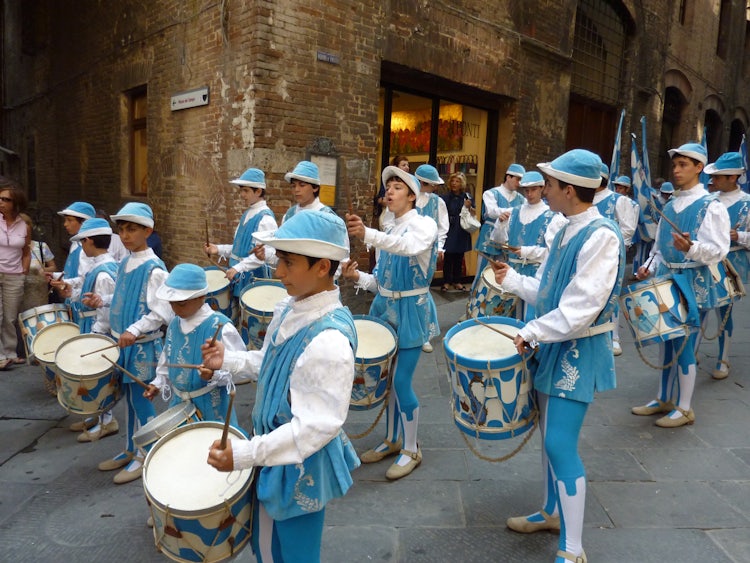 And a day outside of Siena
When you see a postcard of Tuscany, you see the Valdorcia. Gentle hills colored in green and yellow with lonely cypresses sitting atop the hills are typical landscapes of this area.
The most representative destinations are Montalcino and Montepulciano, also famous for their excellent red wines, Pienza and its Renaissance square, San Quirico D'Orcia and its gardens. And then the smaller towns such as Bagno Vignoni and Buonconvento also hold their own special charm.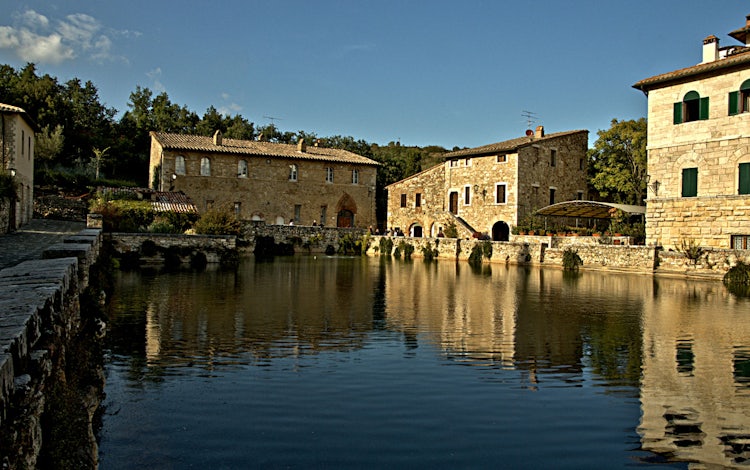 Day 4 of Tuscany:
A day in Chianti
INSIDERS TIP:
Now is the time to do some taste testing! Hopefully you have already experimented with the wines south of Siena. Look for an accommodation on a wine estate and see everything up close.
Choose to follow one of our suggested itineraries in Chianti where you can wander through some of the quaint and picturesque towns of Chianti visiting vineyards, small shops and savoring the authentic flavors of Tuscany. A few of the more charming towns include San Donato in Poggio where you can walk to the local restaurants and experience a real medieval hamlet or Castellina in Chianti, one of the three original towns in the Chianti League.
The landscapes are spectacular, the vineyards are plentiful and everything is fairly close, so you will keep your driving times to a minimum. However, we do advise that if you want to be tasting the wines that you look into a guided tour, or a driver so you can be worry free!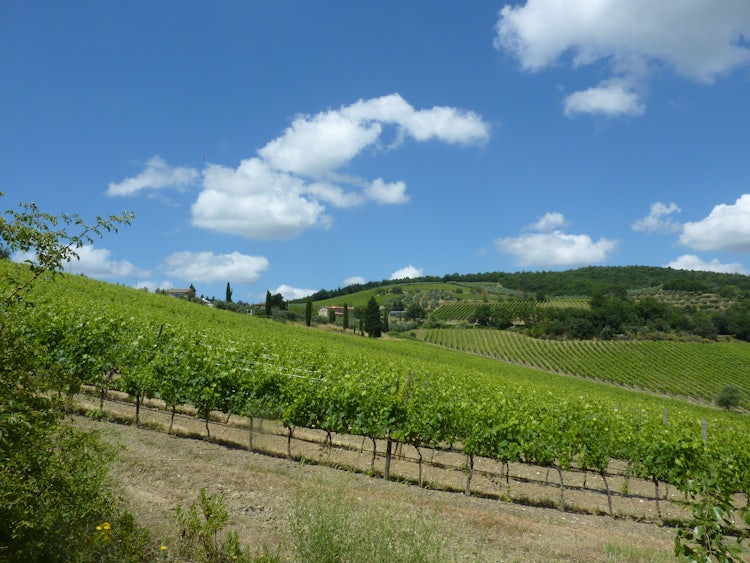 Day 5 of Tuscany:
A day in San Gimignano
INSIDERS TIP:
You have been traveling quite a bit, so select an accommodation in the countryside where you can take a day off and just relax: by the pool, at a town market or simply enjoying a cooking lesson with eating your own prepared meal afterward
This amazing little town is just right to fill in a half day and leave you some much deserved free time. San Gimignano has been left virtually untouched, the tall towers, quaint streets and outdoor cafes just beckon to you to stroll aimlessly. This UNESCO World Heritage Site since 1990, is the home to tasty saffron dishes and Vernaccia white wine. And if you are really curious there are several points of interest you can visit without taking up the whole day, starting with the church, the civic museum...and some of their great restaurants!