Perfect for Kids and Families
Even if it's not exactly what we would define as a popular tourist destination, Collodi is easy to reach from many of the main tourist destinations in Tuscany. Located about 10 kms from Lucca (about 15 minutes driving distance) and 15 kms from Montecatini Terme (the exclusive thermal resort known all over the world), Collodi is the perfect destination for families with children that are spending some of their vacation in central Tuscany and want to dedicated a whole day to their kids' entertainment, in a interactive theme park surrounded by a lush garden where fantasy brings to life all tale characters and goes beyond language barreirs.
Saint Bartolomeo, cakes and...a pleasure island!
On occasion of the feast day of its patron saint, San Bartolomeo, on the 23rd and 24th of August, Collodi is home to two days of events and manifestations that always attract crowds of people - locals and tourists, kids, teens and grown-ups as well - who indulge in a childhood fantasty to visit the famous wooden puppet park and town.
The Saint Patron celebrations usually take place along the quaint streets of Collodi Castello - an old medieval village featuring pretty stone houses in a typical rural Tuscan style that seems to slide down the hillside and embrace the Villa Garzoni to include the fascinating XVIIIth century garden of the Villa, and the little squares close to the Park of Pinocchio (usually referred to as downtown).
Saint Bartolomeo Feast is then a perfect occasion for killing two birds with a stone, as we like to say: you'll have the chance to take your children to the park and assist at the historical parade - called Collodi Medievale - that winds its way through the tiny lanes of Collodi Castello and the Garzoni Garden with people in costumes, historical and religious figures, drummers and sbandieratori - the flag throwers from Pescia.
Tradition has it that every folkloristic event like that must have its own special market with traditional local specialities - among which the delicious Torta co' becchi stands out: its sweet aroma pervades all the town. Since there's no bakery, grocery or grandma that doesn't make the torta co' becchi on these days, its sweet aroma pervades all the town. This special little treat usually includes chocolate, amaretto or vegetables (yes, vegetables: are you wondering what does a cake have to do with vegetables? Believe me, it's a yummy cake!). In addition to the food stands there is always an annual exposition of Pinocchio collectors.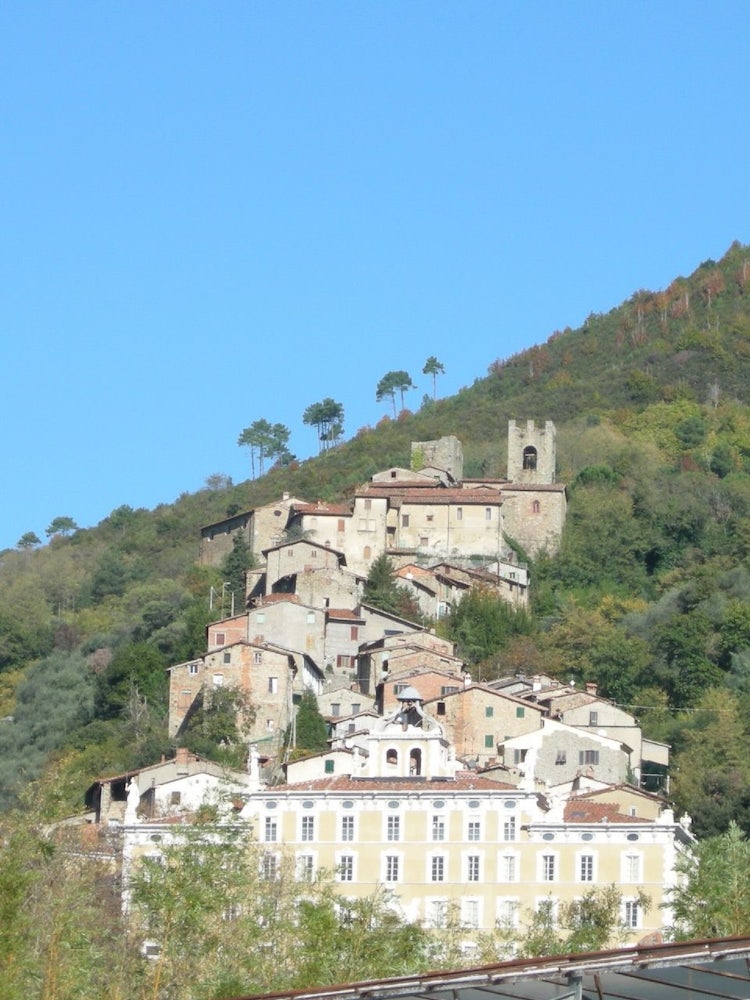 Games and several activities aimed to entertain children (and grown-ups as well) guarantee a massive presence of visitors every year and Collodi, using a play on words that fits like a glove in this context, turns into a real Toy Land (quoting the Adventures of Pinocchio!)
It goes without saying that Collodi is a nice - and car-free - small town with quaint stone narrow streets along which you could stroll calmly, with the Villa Garzoni and its amazing Garden right below are home to many Summer concerts and manifestations.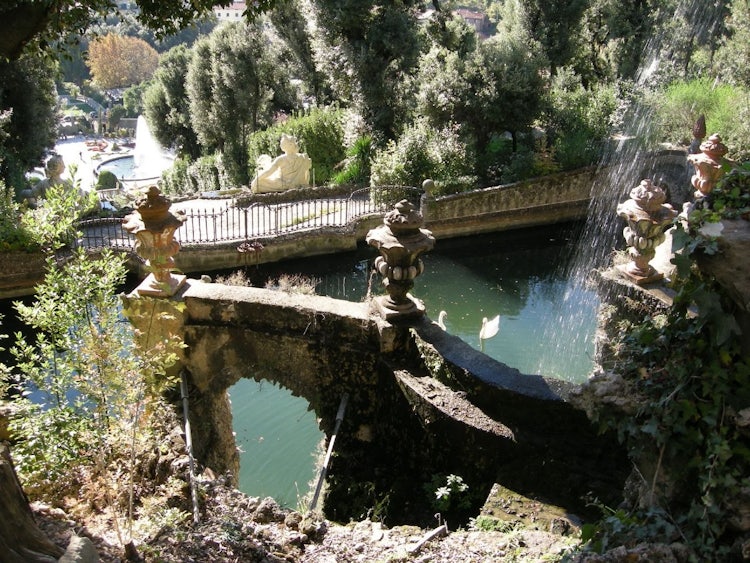 How to get there
The closest rail station is in Pescia, just a few kilometers from Collodi but buses to and from Pescia station don't come so often, so car is the best way to get there. Take the highway A11 till the "Chiesina Uzzanese" exit. Then follow indications to "Pescia", you'll find several signs with directions to "Collodi" along your way. Once arrived at Collodi , you'll easily find the Park of Pinocchio and an adjacent paid parking. Alternatively, you may also look for guided tours and excursions to the Park of Pinocchio and Villa Garzoni.