With the promise of good weather always right around the corner, everyone (even the locals) are looking for any excuse to go out and enjoy it! There are so many options to choose from in the Pisotia area not far from Florence which make excellent alternatives to the standard options: surf or mountains. It's is easy to insert one of these 7 options into your itnerary, and everyone benefits (the kids and the adults!)
1. Zoo & Garden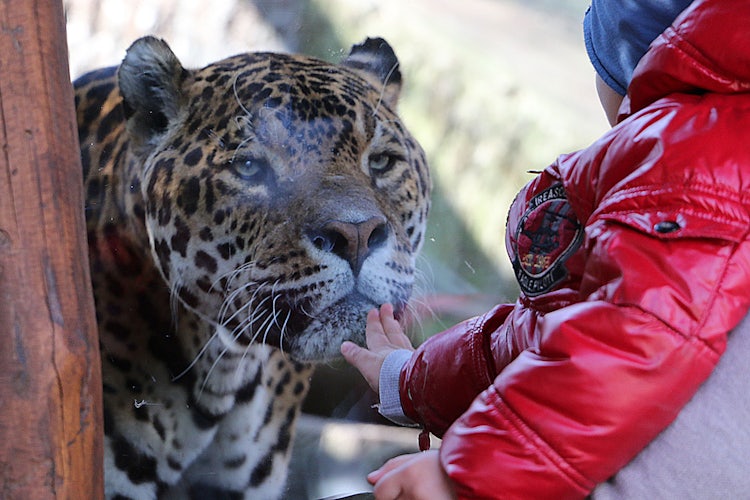 If you love animals or you know who excited the kids are to see lions, giraffes and bears then it is off to visit the Zoo di Pistoia. A large green area where more than 65 mammals, 40 different types of birds and 30 types of reptiles await you! The diversity of the animals is sure to heighten the enthusiasm: giraffes to jaguars, from bears to pythons. The park boasts a wide range of activities, suitable for all ages, where the staff takes the time to make presentations and show you the interesting traits of different species. In addition to the zoo, you can also partecipated in the Laboratorio della Biodiversità, or the Photography Workshop focusing on animals and their habitat. There also several initiatives that reach beyond the lanugage barriers and help everyone come just a bit more familiar with this exotic and exciting world of nternational animals.
2. Parco di Pinocchio e il giardino di Villa Garzoni
Contacts
Parco di Pinocchio
Via di S. Gennaro, 3 I-51012 Collodi (PT)
Contacts
Storico Giardino Garzoni
Collodi Butterfly House
Piazza della Vittoria, 3 I-51012 Collodi (PT)



At collodi exsist a world called Pinocchio.it It includes different areas suitable for all ages. You have surely heard about the Pinocchio Park, inspired by the book that lists the adventures of Pinocchio? This park re-creates his different adventures in a way that one can walk into the fantasy world. Even the old fans of Pinocchio will delight in the colors,the designs and the atmosphere...maybe even share a few moments of being a kid all over again. They have even added a new activity of crossing a river on a rope bridge...all of it is great fun!
In the same area you will find the historic Garzoni Gardens, an elegant and refined park from the 1700's and the Butterfly House, which houses these colorful creatures from all over the world especially the tropics and equator zones.
3. Villa Celle
A green park filled with creative contemporary art, something to have you thinking a bit outside of the box! Have a look at this article which give you more details about this activity.
4. Parco Avventura Doganaccia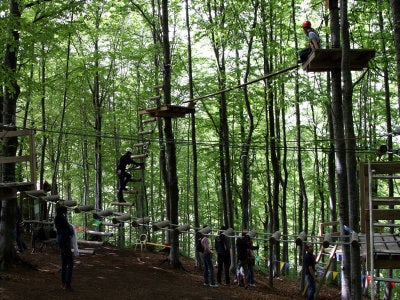 In the winter, with an abundance of snow you will find this the perfect place to ski - but in the warmer months it becomes a mecca of fun and adventures. Until September it is open everyday, where family and friends can organize a day of excitement zip lining among the trees. What an adrenaline rush and a great alternative to the beach.
5. Parco delle Terme di Montecatini
Contatti
Parco delle Terme di Montecatini
Viale Verdi
Montecatini Terme (PT)
And if you really want to lounge around in the water, no need to go all the way to the coast. The thermal water spas of Montecatini offer 9 different option where you can re-generate some much needed energy and loosen up those muscles. These spas are immersed the the spectacular green areas that lend themselves to relax and let you come into close contact with nature.
6. Orto botanico forestale dell'Abetone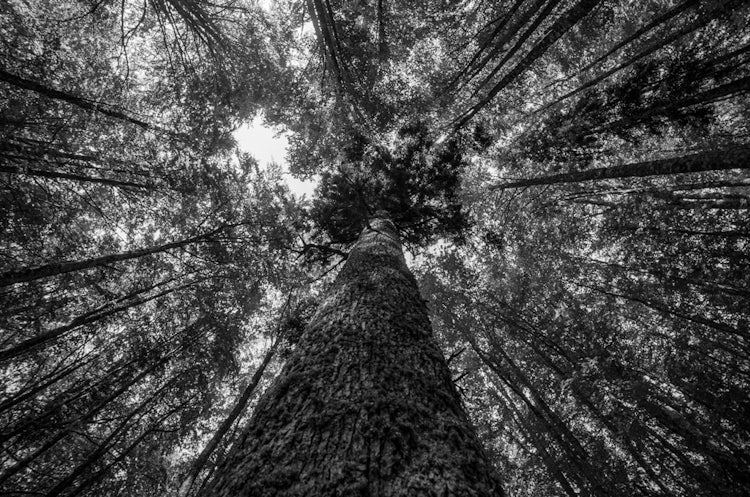 Contacts
Orto Botanico Forestale dell'Abetone
Via del Brennero, 49, Fontana Vaccaia
51021 Abetone (PT)
Tel. 0573 60363
E-mail : obfa@tiscali.it
The last activity I have on this list is to explore and enjoy the outdoors in Pistoia and the province is the Botanical Gardens which are in Abetone. The aim of this garden is to promote, conserve and watch the local flora and plants, which are practically identify the mountains around Pistoia. If you are passionate about plants or even if you are just a bit curious...or if it is exceptionally hot and you are looking for a cool place to hide out...then come and visit the 250 different species of plant life, almost all of them are spontaneous to the Alto Appeninio Pistoiee and area
7. Gardens for the Pistoia Villas

Contacts
Villa Puccini di Scornio
Via Dalmazia, 356
51100 Pistoia
The province of Pistoia houses many historic villas within its borders. Many of these have fantastic gardens, ideal for exploration on a beautiful sunny day. One of these marvels is Villa Puccini di Scornio; the villa, which was constructed by Niccoloò Puccini, is surrounded by a romantic garden. Il Villon Puccini (this is what the locals call it) now is the headquarters for the School of Musci and the Accademy for Italian Organ Music, while the park is open to the public and there are so many things you can do there: get some sun, relax, picnic or simple stroll and enjoy the wonderful combination of fresh air and flora.