In the province of Pistoia hides a small town called Montale, which is the small town in which I have lived now for a few years. In the Valle dell'Ombrone, close to the Apennines, this municipality is divided into various smaller communities including Fognano, Tobbiana and Stazione. To enjoy a spectacular view overlooking the surrounding plains, I suggest climbing to the top of Montale Alto where a castle once stood.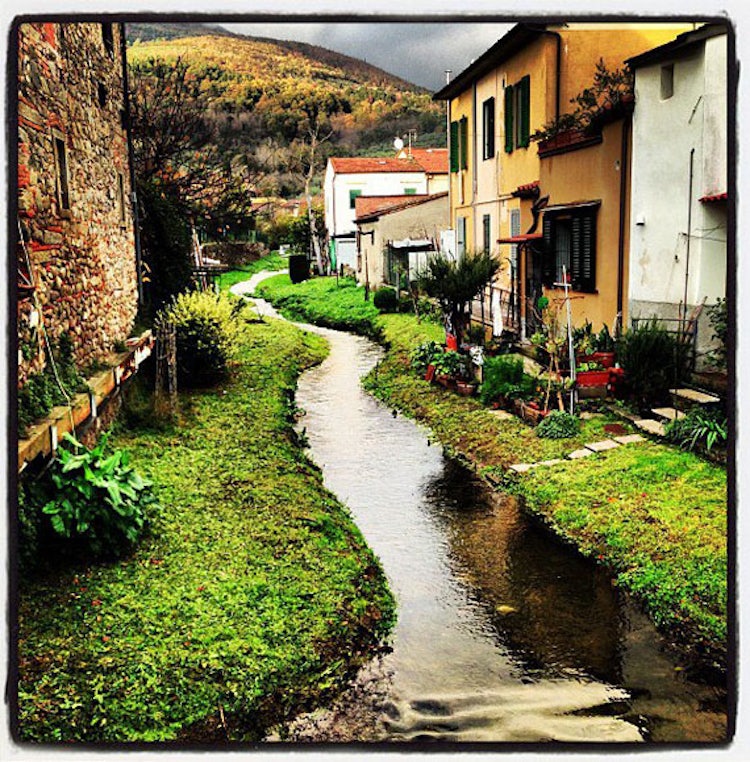 When I am in the area, I like to take walks in the Parco dell'Aringhese or partake in the various events that take place at Smilea, the castle that marks the entrance to Montale when coming from Montemurlo.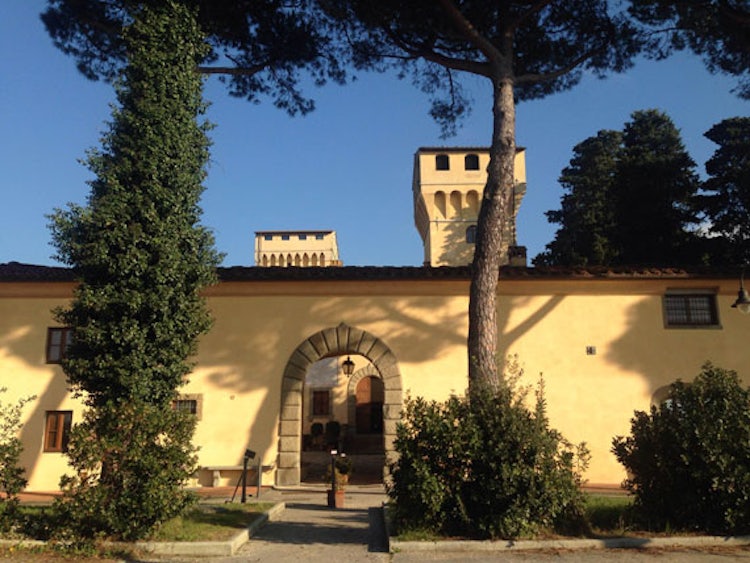 And in doing so I have come to get to know the different agritourisms or farmhouses in the area, just a few minutes from my house, and their local products. My town is very active when it comes to different events. In fact, for the fifth consecutive year, it has sponsored Il Gusto al Castello, a series of events, each dedicated to regional dishes and to the farmhouses with dinners at the participating restaurants. By offering a pleasant alternative, such as tasting nights, these farmhouses and their restaurants are given the chance to introduce themselves to the community. A set dinner table, tastings of local products and foods, a chance to visti the territory in a wonderful location and you're all set for a great evening!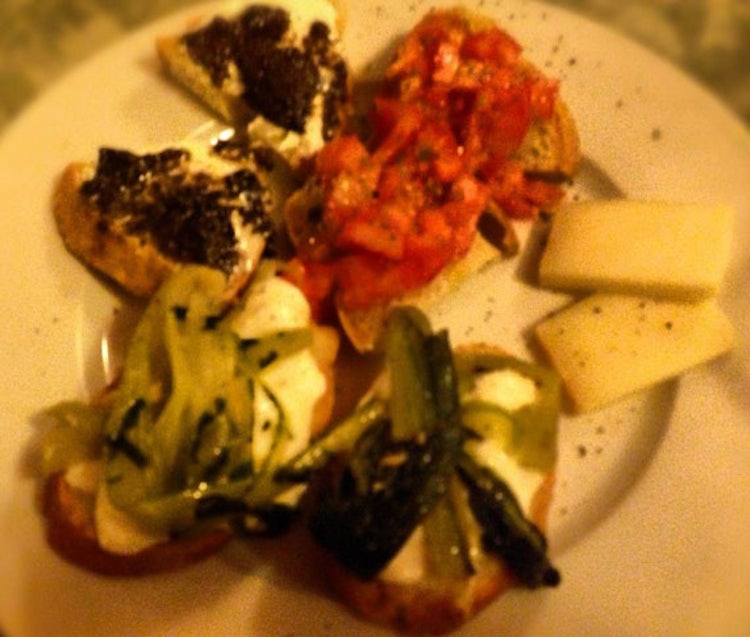 In the heart of this area of Tuscany lies the farmhouse Le Vigne in Tobbiana. Both purebred Cinta Senese pigs and the famous Chianina cows are raised here. This is an agricultural estate that believes in tradition, who takes part in the project CAMPAGNA AMICA by Coldiretti and who sells directly to its customer salamis, fresh meat, honey or extra virgin olive oil. Eating here signifies tasting the true flavors of our local territory. Their specialties are, obviously, made primarily from the Cinta Senese and Chianina meat that they raise (such as salami and bruschetta with creamed herbed lard) and their menu is rich in typical dishes using only ingredients from their or farm or locals near by. Nevertheless, they are keen on serving vegetarians (just like myself).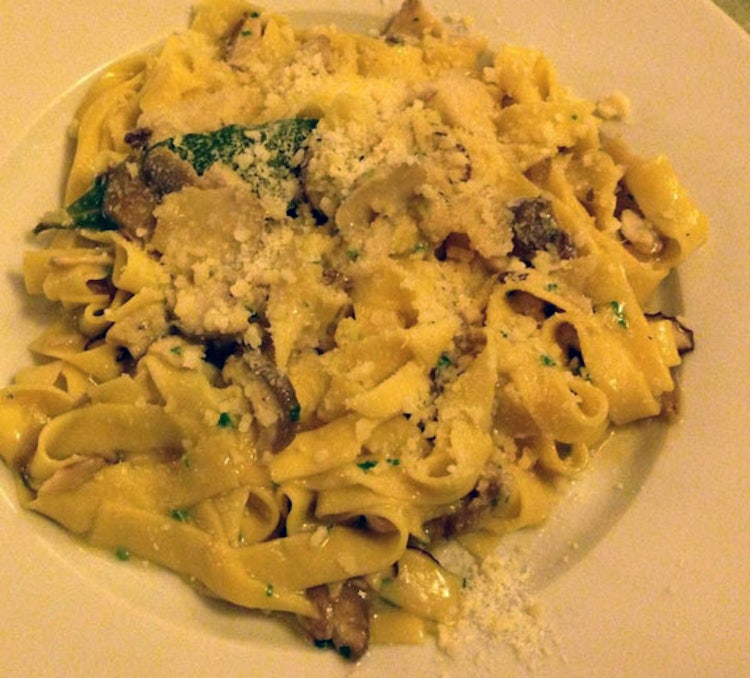 In Fognano lies Il Fienile. Local ingredients, tradition and a homey atmosphere are top priorities for this restaurant. The pappa al pomodoro (tomato bread soup) made with bozza di Prato bread, the peposo al Carmignano (a spicey meat stew) and the Zuppa del Fienile (Barn Soup) are staples that you can try along with the mortadella di Prato (baloney from Prato certified by the Slow Food Movement), mixed Tuscan cheeses with chestnut honey from Tobbiana, various sliced meats from the local butcher Meoni Piero di Fognano and much more. If you love mushrooms, they have a special menu just for you, and if you love il bollito (a dish of boiled meats and other vegetables), don't miss Fienile's Friday special.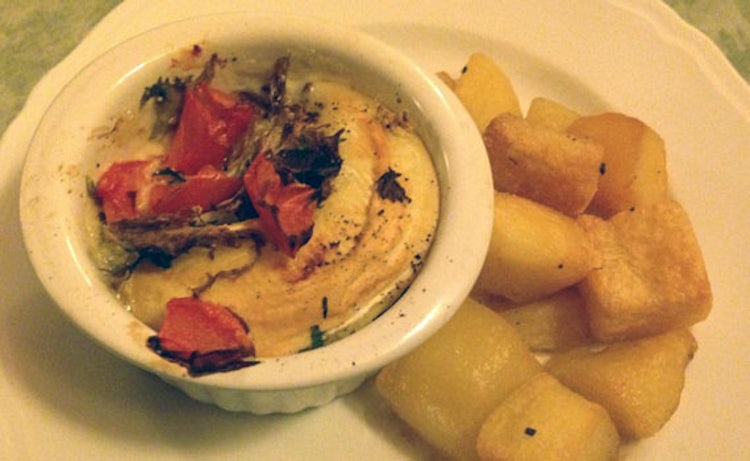 I Colli in Tobbiana is another excellent restaurant in the area. For a night of delicious tastings, don't miss "Il Gusto al Castello" with a menu rich in Tuscan dishes typical of the area. From creamed herring with onion to pumpkin tagliatelle with duck, to braised veal with bread, chocolate mousse and pears with rum. Both IGT Toscani e Chianti DOC (classification/certification of excellence) wines grace each course, enhancing taste and elegance. And why not start with an aperitif? Start with prosecco with focaccia and other breads just to begin the journey.
Perched on the hills of Pistoia and offering a panoramic view lies the Pianaccio farmhouse, just another place for a tasting in Montale. The chef Elisa Giannuzzi will delight you with her traditional Tuscan dishes by adding her own international flare. Oil, wine, honey and jams are all made on site at the farm and sold directly to their customers. At the autumn evening tasting, which took place at this restaurant, various dishes were highlighted including ribollita (a vegetable and bread soup), Tuscan crostini with olive oil and garlic, herbed ravioli with pumpkin sauce, sprinkled with pecorino cheese, and a mixed grill. And to finish it all off, amazing bomboloncini (small donut-like pastries) typical to this area are served. Finally, to accompany these delicious dishes, Cabernet e Sangiovese 2012 find their way to the table.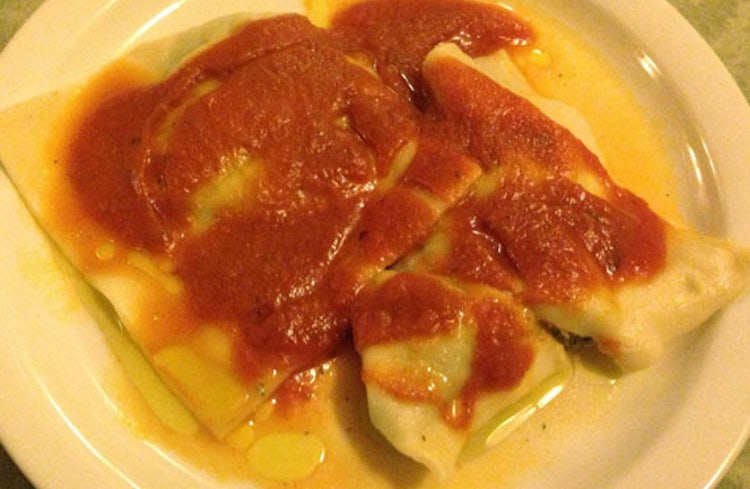 I have spoken about various meat dishes even though I have been a vegetarian for many years because I realize that I live in an area where meat takes the spotlight and that those who come to visit probably want to eat it. Mutual respect for both sides ;) I value it when I find a restaurant (fortunately, almost always) that offers alternatives for non-meat eaters. There is an infinity of good dishes made from vegetables, cheeses, and beans so it would be a shame not to think of alternatives for us.
So, what do you say? Will you come visit me in Montale? I await you with open arms to taste together some pappa al pomodoro or ribollita!