Prato is not only beautiful, elegant, welcoming and fun but also home to many events throughout the year.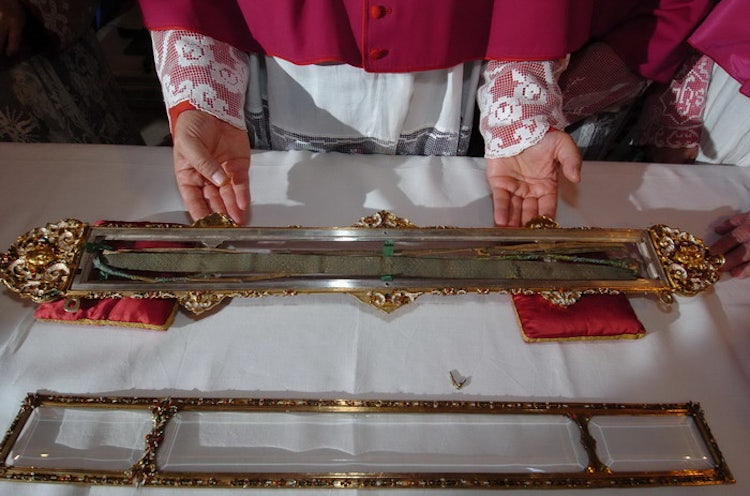 The most important of events is certainly the "Corteggio Storico", a celebration of the Madonna which occurs every year on the 8th of September. Men and women dressed in costume make their way through the city, meeting up in Piazza del Duomo, where the treasure chest of the Sacred Cintola is opened with three keys, symbolizing the melding of both religious and laic values. For centuries now, the daily celebrations are closed with the public showing, or "Ostensione" of the relic in Piazza Duomo. September is truly a month full of events. You will find a large Fair and the Settembre Prato é Specatolo offering various concerts, shows, tastings, fashion stands, and the fun game called "dalle Palla Grossa" (a historic soccer game).
If you happen to be in the area in Maggio, you certainly cannot miss the Prato a Tutta Birra (Everything Beer in Prato), which is an event celebrating artisanal beers accompanied by tastings, food stands, markets and concerts. Entrance is free to this event in Piazza del Mercato Nuovo.
If you are a beer lover, be sure not to miss the Festival Internazionale della Birra (the International Beer Festival) in December in the Fabbricone area, which showcases over 100 types of beer from all over the world, an exhibition of artisan beers and a beer shop.
If you are a big meat eater, I encourage you to take part in the Grande Grigliata (The Big Grillout) that took everyone by storm in the middle of June, in which 40 cooks gather around a mega grill to turn out grilled meats and vegetables in piazza del Mercato Nuovo. Entrance is free and there are various stands, booths, music and live music every night.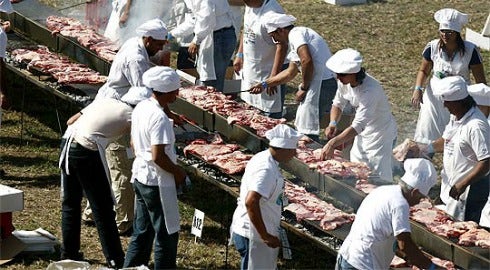 Staying in the area of food, here are several other events to take note of: Mercato Europeo, a large market taking place every two years in Piazza del Duomo (the most recent in September 2013) celebrating gastronomic specialties from all over Europe including Germany, France, Finland, Austria, Belgium, England, Holland, Spain and Greece; StreetFood Village, taking place in via Santa Trinita in March, where the star is street food from various regions throughout Italy, from the olive piadina from Emilia Romagna to the arrosticini from Abruzzo (grilled skewers of meat) and the Florentine lampredotto; the Festival del Pane or Bread Festival in June when Prato celebrates the historic art of bread making and the traditional Bozza (the local bread made in Prato) with three days of shows, guided visits and tastings.
If you love antiques and artisan products, don't miss the Santa Trinita stands that are set up monthly on the second Wednesday. If you prefer exhibits, however, you will be overwhelmed by the decisions you have to make as to what to see as so many are organized in the various museums throughout the city. In the summer, many also hold events, like the Pretorio Museum which organizes a performance or show every Thursday.
Prato is particularly lively during the summer. In July, Piazza del Duomo hosts many concerts - this year, for example, there was the Afterhours and Yann Tiersen. In the Centro Pecci amphitheater, there were concerts by Stefano Bollani, Ginevra di Marco and a performance by Bobo Rondelli. At the Lazzerini Library, a show dedicated to Giorgio Gaber lit up the summer. Let's not forget the Festival delle Colline in July, which hosts many performances and concerts in various locations throughout the city every year.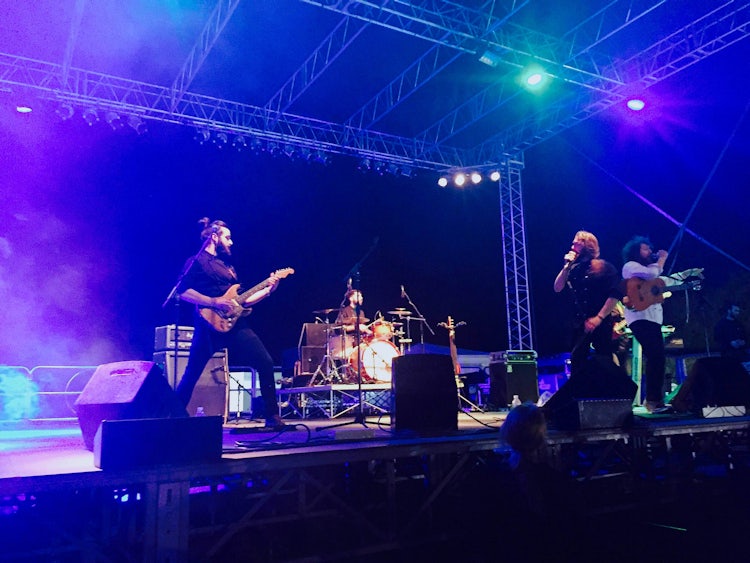 The Lazzerini Library also plays host to Sotto le stelle del Jazz (Jazz Under the Stars), a musical festival hosting well known international artists; Non solo Teatro (Not Only Theater) hosts several dates where experimental music and theater shows are put on; Un'estate da favola in Lazzerini (A Fairytale Summer at Lazzerini) offers events and games dedicated to families with children.
The Castle of the Emperor in the center of Prato is the perfect spot for the Cinema Under The Stars (Cinema sotto le Stelle) with shows almost nightly going through the 6th of September.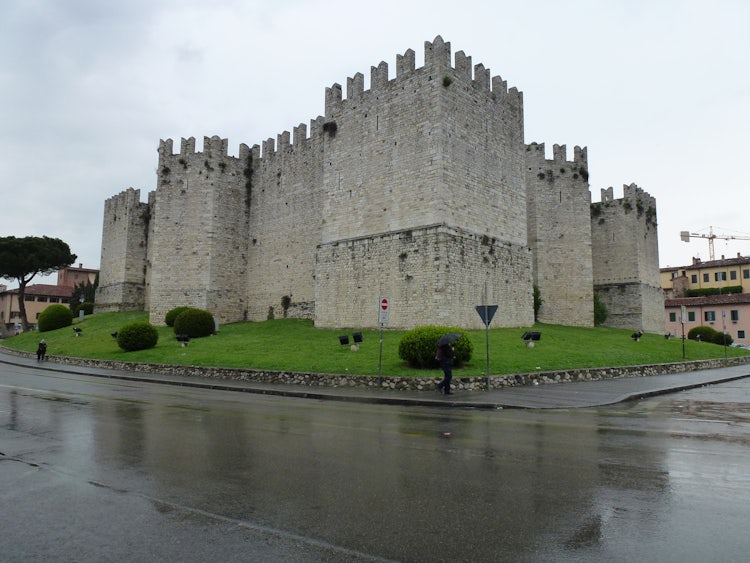 The summer playbill in Prato is truly loaded with choices! There are many other concerts, meetings and shows not be to overlooked in the various city's piazzas, buildings and cloisters. After seeing an exhibition but before making your way to the next concert, stop by Piazza Mercatale where Il Tondo awaits you: a meeting spot with many outdoor pubs, restaurants and pizzerias.
Before I set you out on your way to Prato, I would like to point out five other important events that happen during the year in Prato to keep in mind:
-Bomba libera Tutti: various concerts, debates and small markets organized by Anpi (National Partisan Association of Italy), Alp and other organizations in April
-Festival di Pasqua a Prato (Easter Celebration in Prato)
-Festival della solidarietà: Delegazione Cesvot di Prato (District Cesvot of Prato) promotes TrentaVolteVolontariato in June.
-Toscana Arcobaleno d'Estate: a large celebration organized by the Regional government of Tuscany with the support of Toscana Promozione, Fondazione Sistema Toscana, Toscani nel Mondo, Fondazione Toscana Spettacolo, Vetrina Toscana and in collaboration with the media partner La Nazione.
-Prato Festival: in celebration of Christmas, events, markets, music and theater performances and exhibitions are organized during December and January.
Pick your favorite thing and head to Prato…See you there!
Photo credits: Archidiocese of Prato, Visit Prato