One of the fun things about Prato are all the cafes, restaurants and bistros that shoot up behind the every corner and enrich the streets and squares of the city permitting both the locals and the tourists to enjoy this marvelous historic center. This is the new Prato. There is not a week that goes by that a friend doesn't tell me of this or that new cafe, osteria or meeting point that has just opened. And I just love it.
There are so many - I haven't yet tried them all, even though I am working on it. But in the meantime I will share those that I have tried and that rank among my favorite places to eat in Prato - some new and some classics:
Apotheke is the name of a new cocktail bar that has opened at via Verdi 17: just the experience to go and admire the atmosphere that takes its look from a drug store in the late 1800's. There a Tapas Bar, called La Cova, and obviously it has a very Spanish flair to it at via Santa Trinita. Another two places that I want to mention are: La Locanda del Terzo Tempo, a beer shop which organizes themed happy hours [for example, I ate at the Mexican night], and La Bouvette, a bistro with a French soul. In the city center, close to Piazza del Duomo.
Camelot 3.0 has opened up, for those of you familiar with the area, this would be the brother to the historic pub Camelot located in Galcetello [a suburb of Prato]. Last September they reopened a place called No Cage in viale Borgo Valsugana: a little place for those who are passionate about vegan way of life and they even offer live music. A curious little place in via del Serraglio 36: Sullorlodeltracollo [where everything is for sale], a vintage furniture store with a drink bar in the middle. Il Camarillo on via San Fabiano has reopened its doors with a new management and a bit of restyling inside and a classic in Prato: Doors in Piazza Mercatale has changed its address [still in piazza Mercatale but at number 86].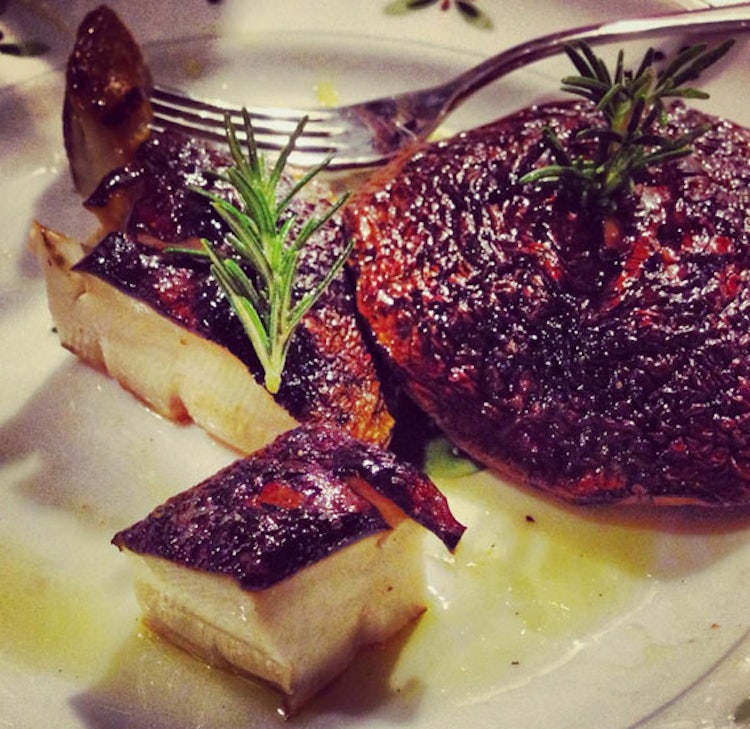 As you can see Prato grows, changes and transforms itself regularly. The places above are definitely worth a visit however, don't forget the tried and true: My top five restaurants in Prato are:
Osteria Cibbè, Piazza Mercatale 49, Tel. 0574 607509
Soldano Duomo, Via della Sirena 10/12, Tel. 0574 830913
Osteria "su" Santa Trinita, Via Neroni [angolo con Via Santa Trinita] Tel. 0574 605899
If you are passing through Prato you don't want to miss the opportunity to try some of its more typical dishes and some of the more famous recipes from Tuscany. I suggest you scan the menu and look for these dishes on the above mentioned restaurants: the renowned Tuscan starter (or appetizer). pappa al pomodoro, ribollita, panzanella, minestra di pane, pan cotto, coccole con formaggio, pici, tortelli di patate, zuppa toscana, castagnaccio, mantovana di Prato, cantucci and pan con l'uva
The above mentioned restaurants have a familiar air about them, welcoming, a bit rustic and they make you feel at home. The waiters will greet you with the typical Tuscan smile and you can easily spend an evening with friends tasting these precious and secret recipes that are part of the Tuscan tradition made with local and seasonal ingredients.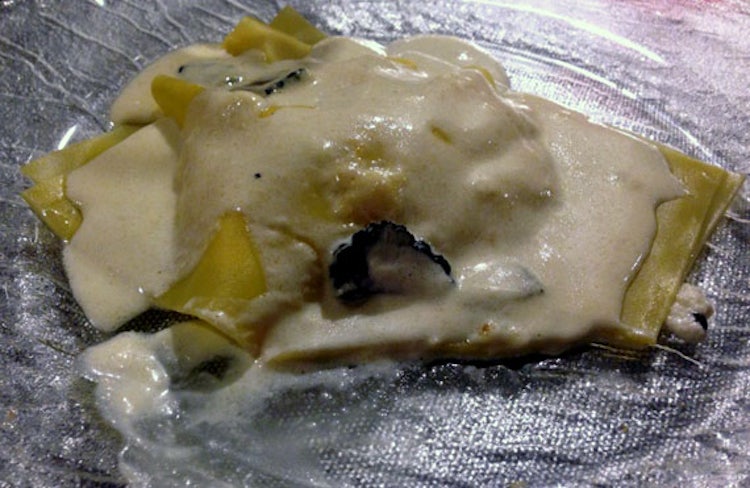 4. Enoteca Razmataz, Piazza Mercatale 110, Tel. 0574 448619
If you are looking for something just a bit more elegant and classy then I suggest you check out the "enotecas". In the historic city center of Prato you will find Razmataz where you can taste the Tuscan cuisine as seen with a more contemporary flair. Every ingredient has been added with a true passion. And you will have a great opportunity to try the many local vineyards from their well stocked wine cellar. A glass of Rosso from Carmignano or a Chianti Montalbano would be an excellent choice.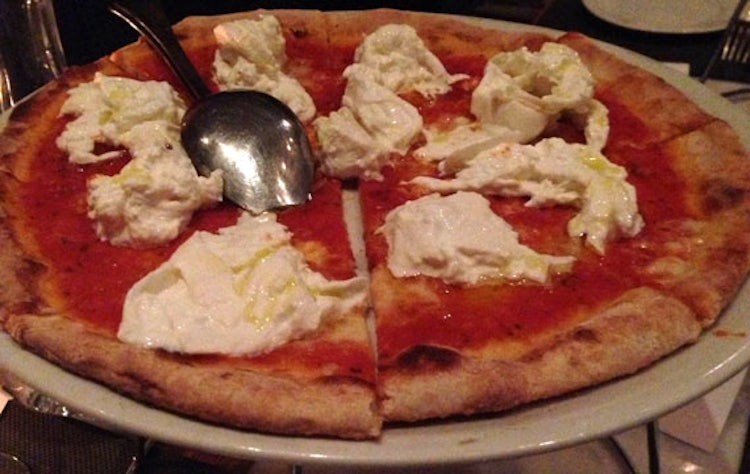 5. Mokha, Piazza San Marco 5, Tel. 0574 400412
You prefer a pizza? Do you want to eat a delicious 4 cheese pizza in the city center? I suggest that you go to the pizzeria Mokha! Here you will find an expert "pizzaiolo napoletano" (pizza maker in the Naples style) who not only can whip out a classic pizza but who loves to experiment with flavours which can give a special life to his works of art in the kitchen, so much so that sometimes is seems a shame to eat it!
Buon appetito!