Prato, as opposed to other cities, does not have a main square where everyone can meet up for happy hour – or after work drinks. All of the historic center of Prato, with its romantic little roads, is a perfect location for a new meeting point. During these last months there have been numerous new openings which have given a new life to Prato. Instead of suggestion the place you can visit, which are easily accessible with a car outside of the historic center of Prato, I am going to share my 5 favorite places situated within the city walls where I like to go for drinks with friends .
Think of a beautiful and hot spring (or summer) day. It is Saturday evening. Park the car in the area near Piazza Ciardi or Piazza del Mercato and begin to walk towards the city center of Prato - the very same area which hosts events, concerts and markets during spring and summer.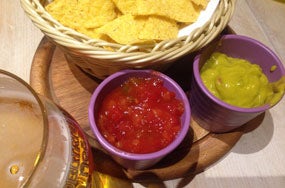 How about a glass of wine and a "bruschetta"? Looking for an informal, warm and welcoming environment? Then head over toward WINE BAR LE BARRIQUE at via Giuseppe Mazzoni 19. This place boasts just a few tables both outside and inside where you can saver one of the many different wines on their list. You can combine the wines with your choice of a bruschetta, a tagliere (a cutting board with a selection of local cold cuts and cheeses) or one of the traditional Tuscan specialties like Pappa al pomodoro or ribollita)…or you could create your own place from the buffet which is always available. They have absolutely delicious schiacciatina, one piece is never enough!
How about something a little more homey? Where you cuddle up to a "bella bionda" - - the Italian slang for a light colored beer? Perhaps you need to make your way to one of the more recent openings in Prato: LA LOCANDA DEL TERZO TEMPO on via Santa Trinita 49. They offer a wide and truly diverse selection of foreign beers like the HB. The latest arrival is the Beer HB – Original _ Weisse – Bock – Double malt. In addition to a cold beer, they often organized happy hours (sometimes with a theme) along with a drink card, where the 6th one is on the house. The Locanda is very Spartan and informal in its décor and it is exactly why you will feel like you at a friends house.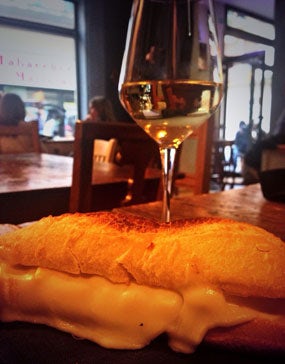 Looking for someplace chic and elegant, where you can feel the breath of yesteryear caressing your face? In this case you need to go to IL GIOARDINO DEL THE' in Piazza Mercatale 46. This place is informal yet at the same time very elegant. The main room is often used for exhibit and classical music concerts. On the shelving you will find books about art and history which you can browse while sipping a cup of tea, from who knows what corner of the world. They also offer a fun selection of cups, saucers and more as gift items. Don't miss out on the homemade desserts which are absolutely delicious and one of a kind. You can leisurely send the entire afternoon with your friends at IL GIARDINO DEL THE' choosing one of the many combinations of treats from the menu. Ask the for the specialties – the staff really knows their stuff. This is also a great stop for happy hour: the main table is covered with lots of treats including a selection of vegetarian delicacies.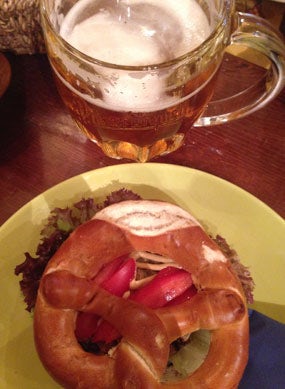 Another grand opening in the historic center at via Settesoldi 42 is FIASCHEMBERG. This is a wine bar, which is perfect for happy hour, casual drinks or a taste tasting of the local flavors. The owner told us that " Fiaschemberg is our way of interpreting 'le fiaschetteria'. Someplace that is warm and where you always feel welcome, someplace that makes you want to come back." Enjoy just hanging in the wine cellar with a good glass of red wine paired up with a bruschetta or a pasta made with all local ingredients. Fiaschemberg offers this and so much more, its worth a visit to explore it all.
The last place I suggest you check out is CAFFE' BUONAMICI in Prato. This is a historical bar located on via Riscasoli 3/5 in the heart of the city. Here you can enjoy happy hour for only 5€! Beer and finger foods at the bar where you will find a rich buffet with vegetarian spreads, pizzas and bruschettas. A stop here before you start exploring the shopping in Prato and you will definitely have the energy to face the busy streets Now it is up to you to choose which of these places is most suited to the mood you're in. Simply park your car and go live the historic center of Prato – enjoy your walk to your final destination and take in the atmosphere of a truly beautiful town!