Tuscany in summer gives the best of itself, with long sunny days, the splendid sea where to dive in and then savor some fresh typical dishes, little villages rich in history and colors, and nature and its extraordinary landscapes at the height of their splendor! But Tuscany is also very engaged in organizing cultural events, from art, literary, cinema and music.
Today we'll cover the musical events that every summer turns the region into a large stage where many musical festivals are held.
Dates of concerts and festivals
For additional information on festivals and other events, check out our Discover Tuscany Blog where we post a list of current events, with more information and dates and our monthly calendars for June, July and August.
The following are some of the most important events that recur every Tuscan summer, with dates updated for 2017.

LUCCA SUMMER FESTIVAL
June 14- September 23, 2017

The Lucca Summer Festival represents the main event in Tuscany, taking place every year in the historical center of Lucca in Piazza Napoleone and boasting the presence of some of the most influential international artists of the current musical panorama. It starts normally at the end of June and it runs all July long.
On the occasion of the 20 years of the Festival, this edition has a spectacular program, with important names on the national and international scene: Green Day, Ms. Lauryn Hill, Robbie Williams, Luis Fonsi,d Pet Shop Boys and Rolling Stones.
How to get there:
By car: take the highway A11 (Florence-Pisa), exit "Lucca Est". The city offers many parking lots, some are free, some are paid. You can reach Piazza Napoleone with the shuttle service.
By train: from the station Pisa, Florence and La Spezia in liguria, you can easily reach Lucca.
To get more information about the Lucca Summer Festival browse the official website here.
PISTOIA BLUES
June 28- July 15,2017

The first edition of the Pistoia Blues dates back to 1980. Since then, it has presented a rich calendar dedicated to blues and rock music. It takes place every year in July.
While Pistoia is not as visited and well-known as other Tuscan towns, it offers a splendid setting for its concerts which are held in Piazza Duomo with the magnificent San Zeno Cathedral towering over the stage and bleachers.
From the very beginning, many important artists have and continue to perform on the stage of Pistoia Blues including: Damien Rice, Bastille, Hardcore, Lucky Peterson Mika, Skunk Anansise, James Taylor Quartet and many others.
You can view information more information on the Pistoia Blues 2017 here.
How to get there:
By car: take the Highway A1 ( Milan-Rome), exit "Firenze Nord", then take the A11 in direction "Viareggio", exit "Pistoia".
By train: From the S.M. Novella Station take trains in direction Prato, Pistoia, Montecatini, Lucca, and get off in Pistoia.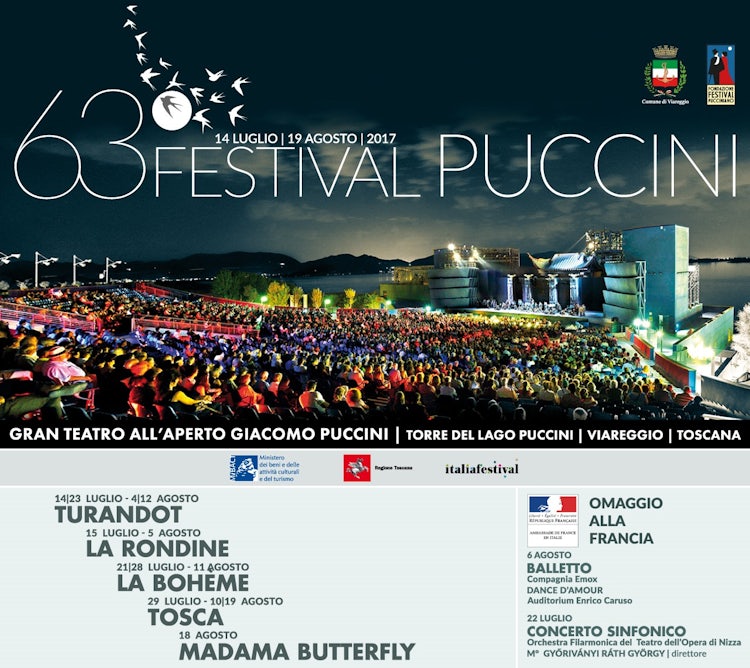 PUCCINI FESTIVAL
July 14-August 19, 2017

Tuscany's Puccini Festival meet everybody's expectations, from those who want to experience a Puccini opera for the first time to those that love his concerts. All will enjoy the beautiful performances taking place in Torre del Lago from July through August at the "Gran Teatro All'Aperto" at the outdoor theater stage.
The most acclaimed names in opera have taken part in the numerous editions of the festival which are attended by people from all over the world.
Click here to read more about the Festival.
How to get there:
By car: take the Highway A11 (Firenze-Mare), exit "Migliarino", then follow indications to Torre del Lago Puccini. Or, highway A11 and then highway A12 direction Viareggio, exit "Viareggio" and follow indications to Torre del Lago.
By train: Torre del Lago hasn't a train station, so it's necessary getting off the train in Viareggio and then taking a bus to Torre del Lago. More detailed information on the Trenitalia web site.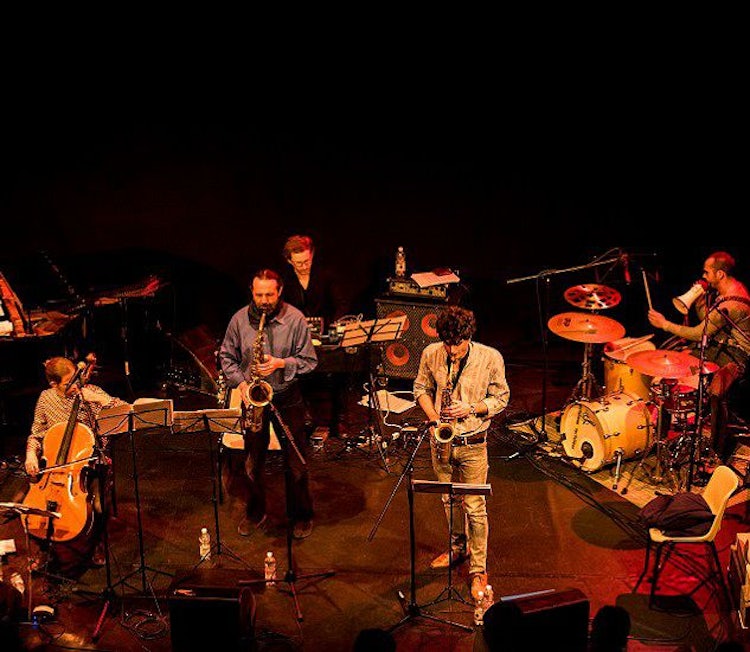 ESTATE FIESOLANA
June 21-July 27, 2017
The Estate Fiesolana is another traditional music - but not only - festival in Tuscany during Summer. Being in its 70° year, the manifestation will offer 30 events ranging from music to cinema to theatre, all taking place at the Roman Theatre (and, for the first time ever, at the Roman Thermal Bath) of the Archaeological Site of Fiesole.
Spectators will assist at classic, jazz, gospel, pop and rock music concerts, having the chance to choose among a wide range of genres, surrounded by a context of rare beauty - Fiesole, roman jewel set on the hills above Florence, from which is only 6 kms far.
For the complete program of the manifestation, see our article.
How to get there:
By car: Highway A11 (Firenze-Mare) or A1 (Florence-Naples), exit "Firenze Nord", then follow indications to the city centers and stadium/Fiesole (exit "Firenze Sud": follow indications to stadium/Fiesole).
By bus: From the left exit of Santa Maria Novella train station in Florence, go to P.zza Adua for taking a bus to Piazza S. Marco: there are buses leaving to Fiesole every 20 minutes. More info on the Ataf web site.
CAPRAIA FESTIVAL
July 30 - August 6, 2016 - NO OFFICIAL INFO FOR 2017

There will be 5 important concerts held in the newly restored Chiesa del Convento di Sant'Antonio on the Island di Capraia, creating a fabulous stage. Top names include Maria Grazia Amoruso, with a Choplin flavor from her latest CD and Ensemble"Alma Serena" with a vocal and instrumental repertoire of medieval and renaissance music.
For the complete program of the manifestation, consult the official website.
How to get there:
By Ferry from Livorno: Traghetto Toremar
AREZZO SUMMER MUSIC & SCHOOL FESTIVAL
July 11-23, 2016 - NO OFFICIAL INFO FOR 2017

Arranged by the European Music Accademy, this festival consists of several opera and classic music concerts, beside a session of international opera and baroque music Mastery which takes annualy place in the city of Arezzo.
How to get there:
By car: take the Highway A1 (Florence-Naples), exit "Arezzo": the city center is only at 10 minutes driving distance.
By train: Arezzo is located on the train line connecting Bologna to Roma; from Florence and Roma there are many trains leaving to Arezzo. More detailed information on the Trenitalia web site.
PRATO ESTATE 2017
June 14-September, 2017

A festival offering many events and interesting dates not only with music, but also with literature, culture, cinema. The rich calendar always offers exciting and unmissable spectacles running for three months, with concerts varying from jazz to pop to classic music (among the many artists performing this year, the Marlene Kuntz and Niccolò Fabi) taking place in different locations of the city of Prato, like the gardens of the historical center and the Amphitheatre of the Center for the Contemporary Art L. Pecci.
The complete program is available on the Pratoestate site.
How to get there:
By car: take the Highway A1 (Florence-Naples) or A11 (Firenze-Mare), exit "Prato est/Prato ovest".
By train: There are many trains leaving to Prato from the train stations of Florence, Pisa, Lucca and Viareggio; get off at Prato Centrale or Prato Porta al Serraglio. More detailed information on the Trenitalia web site.
IL SERCHIO DELLE MUSE
July-August, 2017 - CALENDAR TO BE ANNOUNCED

Lyrical Festival with an interesting and varied calendar of operas, spectacles and international artists. Shows are arranged in different locations of the Media Valle del Serchio and the Garfagnana areas, like a sort of itinerant manifestation immersed in contexts of rare beauty, among which the Rossi Refuge on the Apuane Alps deserves to be mentioned.
How to get there:
By car: take the Highway A1 (Florence-Naples) and A11 (Firenze-Mare), exit "Capannori" or "Lucca", then follow indications to Lucca, Garfagnana (State Road SS 445).
By train: There's a train station in Barga called "Barga - Gallicano" on the train line connecting Lucca to Aulla. To geto to Barga, there are trains laving from Lucca and Pisa Centrale. More detailed information on the Trenitalia web site.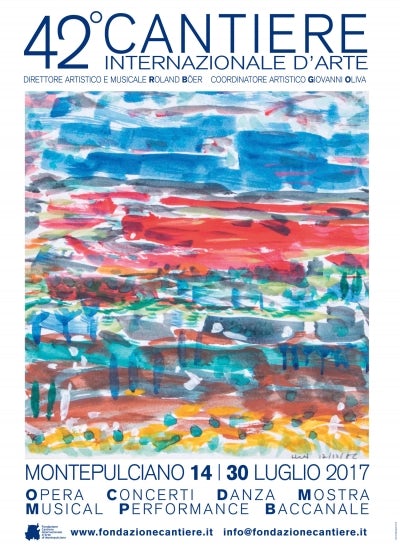 CANTIERE INTERNAZIONALE D'ARTE MONTEPULCIANO
July 14 - 30, 2017
This manifestation, in its 42st year now! It is an Italian school music festival featuring a wonderful and creative interaction between interationally renowned artists and young singers, musicians, composers; from July 14th to 30th there will be with high quality music (classic, jazz, opera, chamber and symphonic concerts), theatre operas, contemporary ballets and much much more. Events will be taking place in some of the most amazing and quaint locations in the province of Siena: Montepulciano, Sarteano, Cetona, Chianciano Terme, San Casciano dei Bagni, Sinalunga, Torrita di Siena and Trequanda. For a detailed program click here.
How to get there:
By car: if you come from North, take The highway A1 and exit at Bettolle ; pass on the small town and follow indications to Torrita di Siena first and then Montepulciano. If you come from South, take highway A1 and exit at Chiusi-Chianciano terme, pass on Chianciano And follow road signs to Montepulciano.
By train: There's a train station in Montepulciano that is situated on the line connecting Empoli to Siena and Chiusi. The closest rail station located on the main train line connecting Rome, Florence, Bologna and Milan is Chianciano Terme; once got there, take the regional train to Siena and get down at Montepulciano. More detailed information on the Trenitalia web site.
BARGA JAZZ
August 2017 - CALENDAR TO BE ANNOUNCED

The start of the Jazz festival begins on the 18th with Jazz for Dinner in collaboration with restaurants combining good food with great music. The festival/contest, started in 1986 as a composition contest for jazz orchestras, and dedicated itself to a particular artist important in the history of jazz - this year it is Franco D'Andrea. Since 2000, the festival changed course, with the participating of an important artist that is still active invited to come to play with the BargaJazz orchestra the compositions especially created for him in that years music festival.
For the complete program, check out bargajazz.it.
How to Get there: See Link with details
VERSILIA SUMMER FESTIVAL COLOR EDITION
July - August 2017 - CALENDAR TO BE ANNOUNCED

Celebrating summer on the beach with color, music and dancing!! The idea is to create a totally unique way to enjoy the energy that characterize the Versilia and Viareggio during the season of Carnivale. With a line-up of great artists there are two weeks of dancing immersing yourself in a carefree experience of a varied selection of live music, DJ and animation. Just look at the list of names: Mattia Briga, Fred de Palma, Nerone, Entics, Jake la Furia, Achille Lauro, Shade, Emanuele Bassi, Mike Highsnob, Livio Cori and a few surprises along the way.
Click here to read more about the Festival.
Where to Park: See article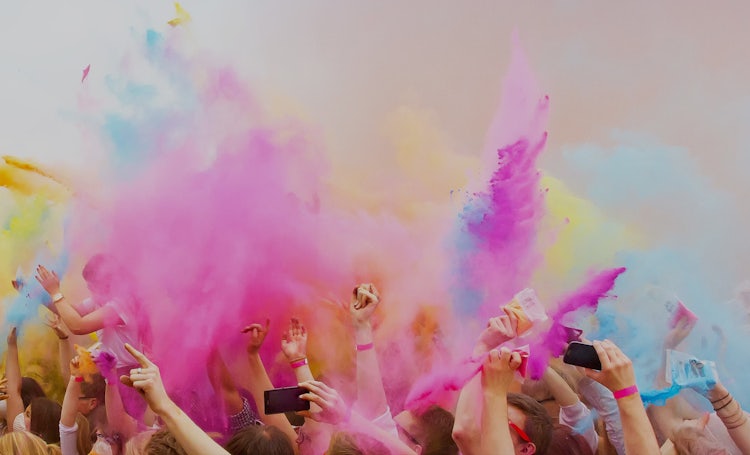 NATURALMENTE PIANO FORTE
July 2017 - CALENDAR TO BE ANNOUNCED

The piano is its own special world, and Pratovecchio-Stia invite you to enjoy the varied sounds and emotions that it provides in a series of natural and historic settings. Between city gardens, historic churches and national parks you will be delighted with the fantastic combination of classical and contemporary artists. Choose between concerts, workshops, improvisations by renowned artists and budding amateurs you are invited to explore the music in the heart of Casentino.
Click here to read more about the Festival.
How to get there:
By car: From Florence head southeast for the Passo alla Consuma, follow indications. From the south, exit Arezzo and follow indications for Bibbiena, Casentino and Pratovecchio.
By train: Regular trains from Arezzo. There are buses that leave from Florence SMN station.
Where to stay in Tuscany
If you are looking for an accommodation which allows you to easily reach the festivals and at the same time explore the surrounding area, visit Tuscany Accommodation where you'll find listings of the best lodgings in Tuscany divided by city, position, type of property and services. It is the perfect way to find the best accommodation for your vacation in Tuscany!