Step back in time: many festivals return this Summer 2022!
Every year Tuscany offers a wide array of Medieval Festivals rich with parades in authentic dress from the times, games, food, flag throwers and spectators who come to join in a few hours in the "time machine".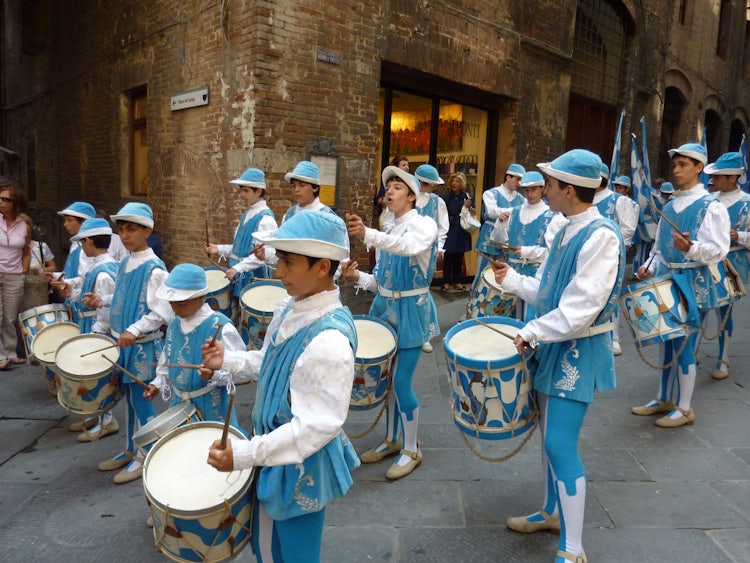 It is obvious that Tuscany, with its many picturesque towns, both small and large, presents the perfect stage for the revocation of jousts, races, dances and remembering historic events like weddings, murders, and battles. These types of events happen all year long, however, it would seem that many are concentrated in the late spring and summer seasons, where everyone can enjoy the festivities outside with the long sunny days and warm temps.
Not only are there important historic representations and exhibitions, but the townspeople often join in the fun taking the time to dress the part, provide stands and food that are suited to the time frame and extra care to restore the vias and streets in the town to their original "glory".
We have put together a list of the of the more famous and colorful Medieval festivals that play out throughout Tuscany. If we have missed one that you think really should be on our to-do list, let us know!!
Have a look at these, pick one you like and enjoy!
[ALL dates are for 2022, with some still not yet confirmed]
end of May/June
Festa Medievale a Malmantile - Lastra a Signa (Florence)
End of May - beginning of June - MAY 28 & 29 and JUNE 2-5

The festival takes place in the small medieval hamlet of Malmantile, in the area of Lastra a Signa.
Official Website: festamedioevalemalmantile.it
Festa Medievale Bianco Azzurra - Castiglion Fiorentino (Arezzo)
End of May - beginning of June - MAY 27-29 and JUNE 1-5

This festival takes place within the walls of the Rocca del Cassero in the town of Castiglion Fiorentino, just south of Arezzo.
Official Website: festamedievale.it (DOESN'T LOAD, CHECK THEIR FACEBOOK PAGE FOR UPDATES.
In June, on the weekend close to the 16th - JUNE 17-19

For More information - cavalieridisantafina.it
Il Duecento all'Archeodromo

at the Parco Archeologico di Poggibonsi (Siena)
Beginning of June - JUNE 11 & 12
The day "Poggio Imperiale" is celebrated with an event called: "La Disfida della Valdelsa". A real tournament with knights in armor (La Compagnia dell'Aquila Bianca) who battle for their colors: Poggibonsi vs. Monteriggioni. Official Website parco-poggibonsi.it - details on the event on Facebook
Tria Turris (Chiusi)
End of June - JUNE 24-26

Step back in time at Chiusi, to the 1300's. The town comes alive with competitions, authentic dress and lots of activities. It is a festival of street artists placed in medieval times, so the entire program is considered a show!
Official Website triaturris.it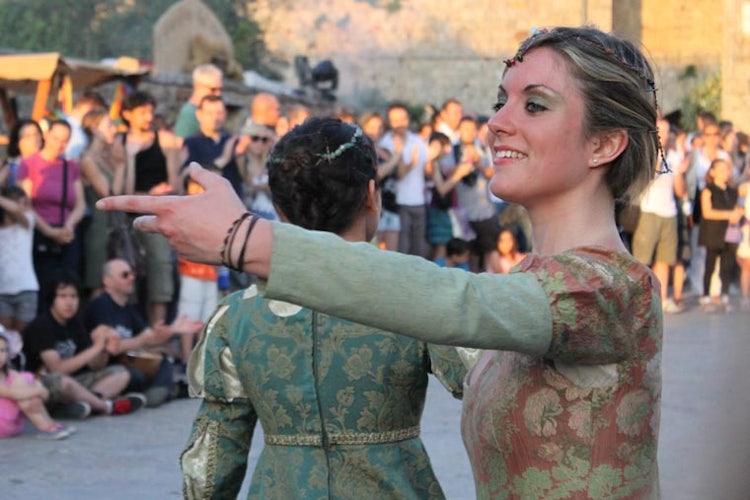 July
Mid-July - JULY 9-10
Most of these activities take place within the integral town walls of Monteriggioni, which sets an exceptionally pretty stage.
Official Website: monteriggionimedievale.com
Medioevo alla Corte degli Ubaldini - Palazzuolo sul Senio (Florence)
End of July - JULY 16-17

Official Website: facebook.com/OsteGhibellina
August
Medioevo nel Borgo - Roccatederighi (Grosseto)
First Weekend in August - NO NEWS YET
Official Website: www.roccatederighi.it
Medievalis - Pontremoli (Massa Carrara)
mid-August - AUGUST 18-21

An event which captures the essence and importance of the town of Pontremoli in medieval times. medievalis.org
Volterra AD 1398 - Volterra (Pisa)
3rd and 4th Sunday of August - AUGUST 14 & 21

Official Website: volterra1398.it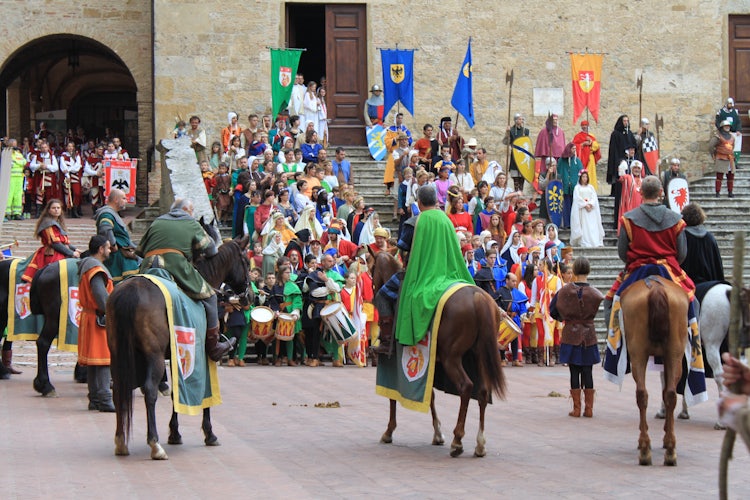 September
Salamarzana Medieval Festival - Fucecchio (Florence)
first weekend in September - NO NEWS YET FOR 2022
Official website: none at the moment
Il Castello Rivive - Rievocazione Medievale a Nozzano Castello (Lucca)
First week of September - NO NEWS YET FOR 2022
Official Website: ilcastellorivive.it
Medioevo in Rocca San Gimignano (Siena)
Beginning of September - NO NEWS YET FOR 2022
Once again we enter into the suggestive setting of San Gimignano for another festival. Website:
cavalieridisantafina.it
Igneus 1069 (Florence)
Mid-September - NO NEWS YET FOR 2022
San Ignatius, became abate only after a trial by fire on the 13th of February 1068.
News on their Facebook page: https://www.facebook.com/igneus1068/
Fortezze di Verrucole: l'Assedio (Massa Carrara)
First weekend in September - NO NEWS YET FOR 2022
Reconstruction of the siege by the troops from Lucca, two days of medieval markets, music, shows, military demonstrations and more. Official Website fortezzaverrucolearcheopark.it
LAST UPDATE: JUNE 14, 2022