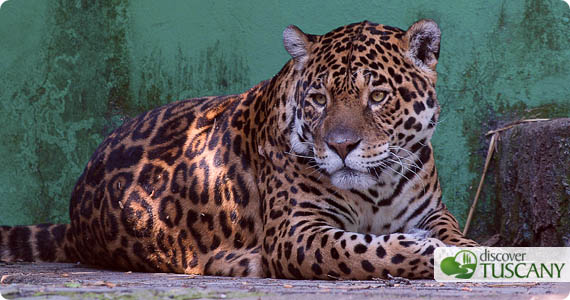 The last time I visited a zoo, I was a child.
I remember it was a zoo-safari: visitors crossed huge areas directly aboard their own cars, passing through fields where lions and monkeys made their home.
To my young eyes, these great fields were the savanna and reminded me of Tarzan movies. I couldn't imagine what enclosures were and I certainly didn't intend on walking through the big cats to ensure myself that these walls existed (I was a wise guy at the time).
I let my fantasy do its job and I looked at the animals full of delight.
More than thirty years later, I wanted to take advantage of the beautiful weather and photograpg something different. Somehow I decided to go to the Pistoia Zoo to take some shots.
The zoo is easily reachable from from Florence, it is just off the Pistoia Ovest (West) exit off the A11 highway that connects Florence to Pisa and the Tyrennian Sea. The zoo is just four kilometers from the highway exit with a large parking lot, but on weekends and holidays it is best to arrive early.
The zoo is located on the hills of Pistoia, covering a large natural area. Where it was possible, the natural habitats for the animals were recreated.
Currently, the zoo is working on preparing a large area for brown bears, the park's newest attraction. In addition, the park has a souvenir shop, a restaurant and a tropical hall where reptiles are kept.
The thing that struck me the most was the great variety of animals hosted at the zoo, from the most common animals (pigs, guinea pigs, oxen, goats and donkeys) to more bizarre species (uistitì and ring tailed lemurs, made famous by Dreamworks' Madagascar movie) or simply cute animals (such as the capibara, a sort of large water mouse, polar bears, big pelicans and the drowsy giant tortoise).
The zoo contains animals of rare beauty, such as the scarlet ibis, an amazing white peacock and a black swan.
An exciting small wolf pack is specially attractive to children, while the park's favorite tend to be the felines: a couple of snobby lions, an elegant tiger and three magnificent jaguars.
Then there are the camels, ostriches, rheas, emus and alpacas that observe the public with a sweet but shy stare.
The giraffes and elephants (besides the peacocks) are those that have most accustomed to our human presence; in fact, they stretch out their necks and trunks towards the park's visitors in search of a snack.
Nearby, the hippos sleep and a rhino, without a jeep to charge, stands to the side looking bored.
The tropical hall houses a big variety of snakes, including a python reticulatus, a cobra, a crotalus, the yellow anaconda as well as other reptiles such as alligators, caymans and snapping turtles.
There are giant cockroaches and millipedes and a real champion of the camouflage game, the stick insect which is invisible in its home.
Near the zoo's exit, gibbons and wonderful aras wave goodbye.
At this point we just need to pay two euros to leave the parking area and return home only to realize that the whole day has passed.
It's fair, at this point, to comment on the zoo experience.
It is a common opinion (highly agreeble) that animals must live free in their natural environment.
It is also true that the idea of what makes a zoo in these last thirty years has changed greatly. It is no longer a sort of "freak show" but rather a place where animals can be protected, a place where visitors can learn about biodiversity and the species that are present in that zoo.
To that end, the Pistoia Zoo organizes an initiative called "Incontri Bestiali (Bestial Encounters)" in which visitors (both children and adults) are informed about the necessities of those species that today are commonly found in our homes as pets in order to promote an appropriate and conscious management and to avoid their abandonment. The zoo also organized learning initiatives and visits with local schools.
It is also sad to think that in a not so distant future the zoo will be the only place where we will be able to find certain species, such as polar bears and tigers as they become extinct in their natural enviroment.
Maybe the children of today, which are not even used to seeing a common garden lizard, will also be able to learn about the biodiversity we are losing.
For any who might be interested in taking some photographs at the zoo, I offer some technical tips.
It is best to go to zoo bright and early (of course dependant on the zoo's opening hours) or at dusk (taking into consideration that the ticket office closes an hour before the zoo does).
These are the times when most of the animals are more active.
It is best to use a reflex camera (SLR) with a telephoto zoom lens (this will allow focusing beyond the wire fences so that they practically invisible in your photos) and a polarizing filter since some animals can be only be vieved behind glass barriers.
Remember that animals are in constant motion, will not pose for shots or for the best light conditions, so try to use a fast shutter speed in order to capture the moment.
For further information about the Pistoia Zoo and the species hosted at the park, visit the official website at http://www.zoodipistoia.it