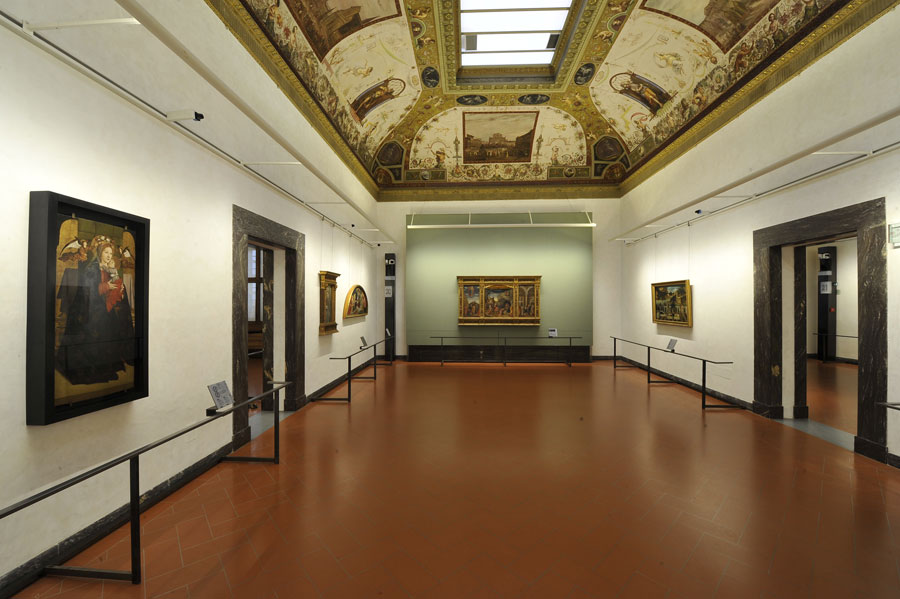 Several changes are taking place in the State museums across all of Italy, all recently announced and slowly being implemented starting July 1st. As you plan your travels to Italy you might already have become aware of some of them, but to make it easier for all, we've decided to create a post to put them all together and highlight what this means for museums in Florence.
First of all – all museums run by the Italian State in all of Italy will start offering free entrance to everyone on the first Sunday of the month. So check your dates, if you're around on that weekend you might move around your plans to make it coincide. Just be aware that this will likely mean a very busy day at the museum, as many will try to take advantage of the offering. If you still want to visit, we would suggest you book tickets ahead of time regardless, just paying the online and prebooking frees. For the Uffizi and Accademia Galleries in Florence, we recommend booking online at http://www.uffizi.org.
The second more important change applies just to Italians and EU citizens over 65 years old, as anyone else was already not able to take advantage of the offer. Up to June 30th, EU citizens over 65 could enter for free and now they can't. This means that all EU citizens over 25 now have no reductions or possibility of free tickets (there are special conditions for teachers, guides, etc and those have not been changed). This is in exchange for the letting everyone enter the museum free on that first Sunday.
A reminder that everyone under 18 does enter the museums for free, regardless of citizenship. However, if you're a family with children and want to buy advance tickets to avoid any lines, your children will still not pay the entrance ticket but will have to pay for the advance booking fees.
As far as museums in Florence go, there are news as far as opening hours go. All summer long up to September 30, 2014, the Uffizi and Accademia will remain open longer on Tuesdays. This means that instead of closing around 7pm, they will close at 9pm. Entrance is still paid on these evenings.
In addition, the Uffizi, the Accademia, the Bargello and the Medici Chapels will all extend their opening hours on Friday evenings from now on, following a Ministerial decree.
The four museums will close Fridays at 9pm instead of 7pm in the case of the Uffizi and the Accademia and instead of 5pm in the case of the Medici Chapels and Bargello. Please note that in JULY, the Bargello will not yet have extended hours on Fridays (July 11, 18 and 25) and will thus close at 5pm. Remember that on Fridays evenings, the museum is offering prolonged hours and entrance is still charged.
Lastly, as regards the state museums in Florence, PICTURES ARE BEING ALLOWED inside the museums! As long as you don't use a flash, you can now take pictures at the Uffizi and Accademia and other state museums in Florence where they weren't allowed before. Of course, this is a temporary trial period to see how visitors behave at the museums… so please make note, turn off the automatic flash and enjoy taking the photo of your visit to the Botticelli room or to the David ;-).
Here's a list of state museums open on Friday evenings and this is the list of state museums in all of Tuscany.
We hope these updates help in your planning and navigating of the some of the main museums in Florence and in Tuscany (and Italy).
About Lourdes Flores
An American living in Florence for over 10 years, Lourdes continues to explore and discover new places in Tuscany with the eyes of a tourist but with the experience of living in Italy. She shares her experiences on this blog and website, particularly offering lots of travel planning help on the Forum!