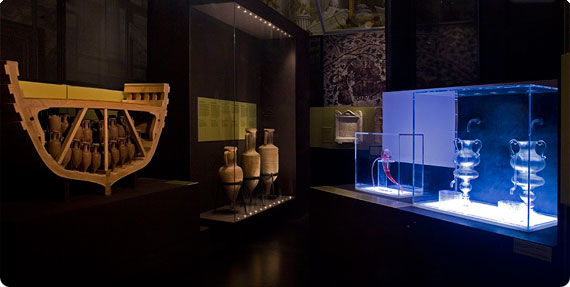 Do you love wine? Would you like to know more about its origins in Europe? A very interesting exhibit is currently hosted at the Palazzo Piccolomini in Pienza called VINUM NOSTRUM which explores the "art, science and myths of wine in ancient Mediterranean cultures" and brings to our attention the cultutal as well as religious importance of the drink through the centuries. Just think of how essential it is to our enjoyment of a good meal, or of convivial sharing with a group of friends?
Symbol of hospitality, it is a drink like no other. Part of religious rituals such as communion, intoxication and conviviality, the juice you drink also tells you of distant lands: their climate, the crop, the natural environment. The exhibit goes into a lot of aspects of the growth of the grape, from its domestication from a wild plant to its vinification to produce such a variety of wines. Explore the dense network of relationships which are woven from such a simple fruit at this exhibit while you're in Pienza tasting some Pecorino cheese and enjoying the view of the Val d'Orcia. Take the time to explore the exhibit after your visit to the Palazzo Piccolomini, one of the main treasures of this small "ideal" town!
Vinum Nostrum
Palazzo Piccolomini Pienza
Until November 2, 2014
Admission: see more details on the palazzo and entrance cost here.
If you want to visit the exhibit virtually, the Museo Galileo in Florence has created a very detailed site here: http://exhibits.museogalileo.it/vinum/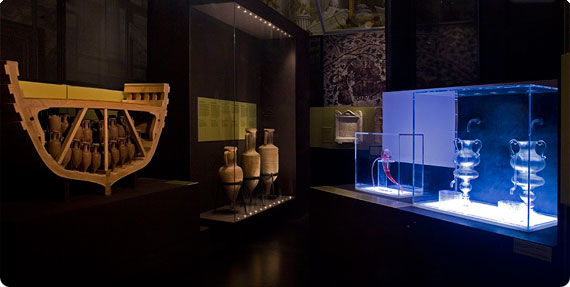 About Lourdes Flores
An American living in Florence for over 10 years, Lourdes continues to explore and discover new places in Tuscany with the eyes of a tourist but with the experience of living in Italy. She shares her experiences on this blog and website, particularly offering lots of travel planning help on the Forum!