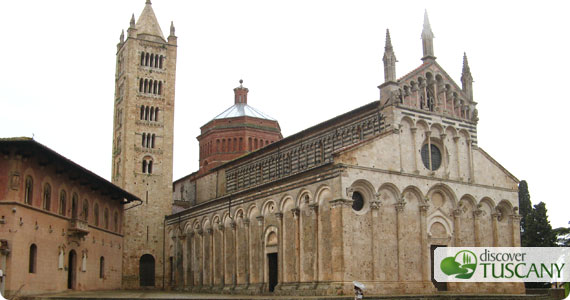 Here we are again with good and bad news about Tuscany taken from famous international and Italian newspapers and blogs. These are the best articles of last week:
Tuscany means agriturismo – A recent study by Toprural, specialized in country/rural tourism, revealed that 3 Italians on 10 think that farmhouse is synonymous of Tuscany. About 30% of rural  tourists come to Tuscany for spending a green and relaxing holiday. After Tuscany comes Sicily with 9% of rural visitors. 😀
The quality of life in Tuscany – The annual research about life's quality in Italy by Il Sole 24 Ore awarded and, at the same time, punished Tuscany and its cities and provinces. In fact while the province of Siena is at the 5th place, Florence province is at 31st place. The city of Florence went down to 18th place. But most of Tuscany provinces do better in services for environment, health and free time and place themselves in the top ten. 😐
Italy is a top destination for 2011 for Lonely Planet – The famous guide Lonely Planet suggested Italy as one of the best destinations to visit in 2011. It's at 7th place for its undeniable appeal, even though it's a mess.  🙂
Massa Marittima, unknown jewel – Italy is not just big names as Venice, Florence and Rome, but it's made of small and hidden treasures across the country. Among these there is certainly Massa Marittima, breathtaking destination in Maremma, renowned for its stunning Duomo. 🙂
Maremma disfigured by cement – There are far too many projects for building in the wild Maremma: a new harbor, the Tyrrhenian highway and lots of row houses. All these plans are just for the area of Orbetello, near the Uccellina Natural Park and the Argentario. It will be the destruction of one of the most beautiful areas in Italy. 🙁
The Italian Museum of the year is in Florence – The prestigious award "The Italian best museum of the Year" has been assigned to an almost unknown Florence museum: Galileo Galilei Museum. The scientific museum has been completely renovated this year and has become a reference for Italian scientific museums.
Some Renovations for Santa Maria Novella Museum – Florence Municipality has allocated 500 thousand euro for the restoration and renovation of several frescoes, paintings and walls of Santa Maria Novella Museums. In fact the beautiful Chiostrino dei Morti (The Cloister of the Departed) will be open to the public and turned into the main entrance of the museum. 🙂