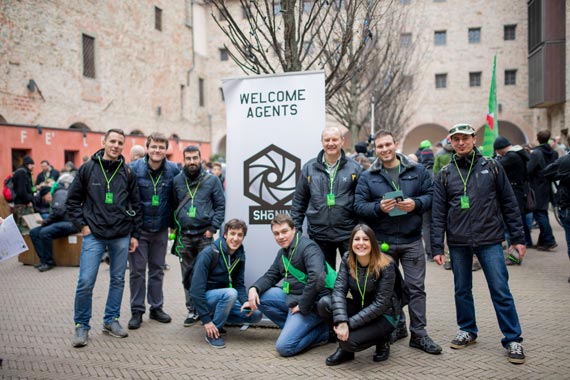 Were you in Florence last Saturday and noticed groups of people walking around dressed in either blue or green and wondered who they were? As we had anticipated and shared, Ingress by Niantic Labs @Google arrived in Florence in the form of an "anomoly" called Shonin. The two factions signed in and then headed on to Piazza Santa Croce for a group photo before the competition to "control Florence" begun.
We joined in the fun, playing for the Enlightened camp (the green team) and enjoyed walking around taking over and attacking portals. With over 2000 players from 17 countries, it was truly an international event in Florence.
Here are some shots from the day that show everyone enjoying their visit to Florence through this fun "on the move" virtual reality game; at the end, a video that recaps the results of the day in Florence and Austin, another city that hosted a "primary" on the same day.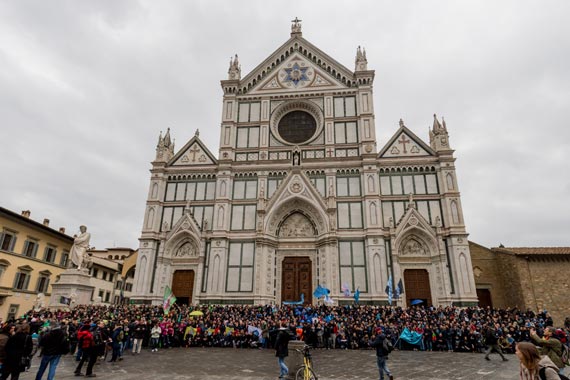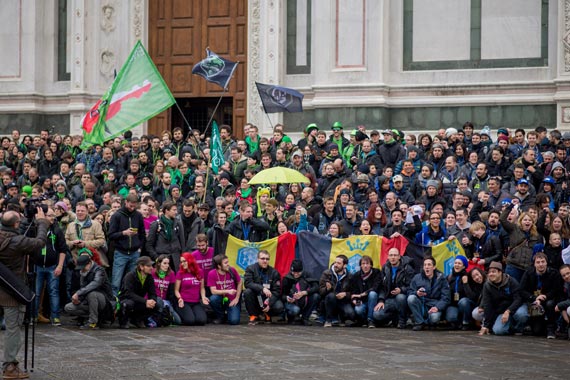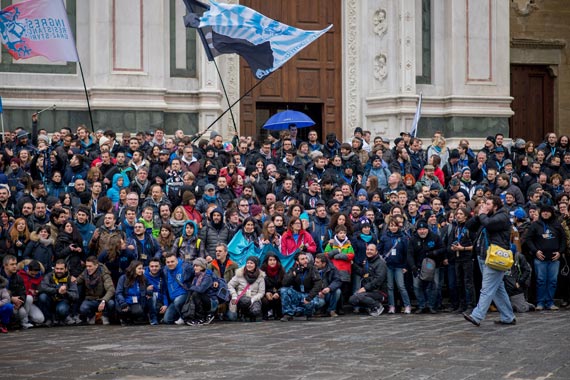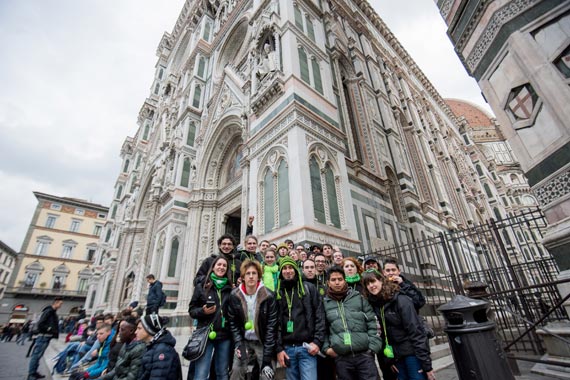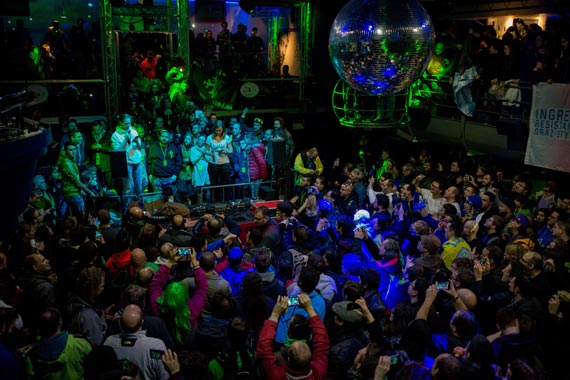 About Lourdes Flores
An American living in Florence for over 10 years, Lourdes continues to explore and discover new places in Tuscany with the eyes of a tourist but with the experience of living in Italy. She shares her experiences on this blog and website, particularly offering lots of travel planning help on the Forum!