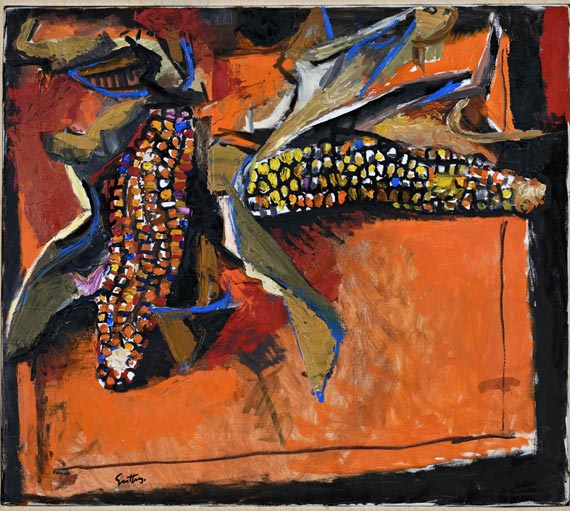 Need a break from the medieval and Renaissance religious icons at churches and museums? Then head to San Gimignano, one of the most representative villages of Medieval architecture in Tuscany to discover contemporary works of art.
San Gimignano surprisingly has attracted many contemporary artists over the last half-century and now is home to the Gallery of Modern and Contemporary Art "Raffaele De Garda". The Gallery's core of permanent works all come from top Italian artists that answered the city's call for donations over the last 40 years. It also annually hosts temporary exhibitions dedicated to contemporary work, including photography and sculpture.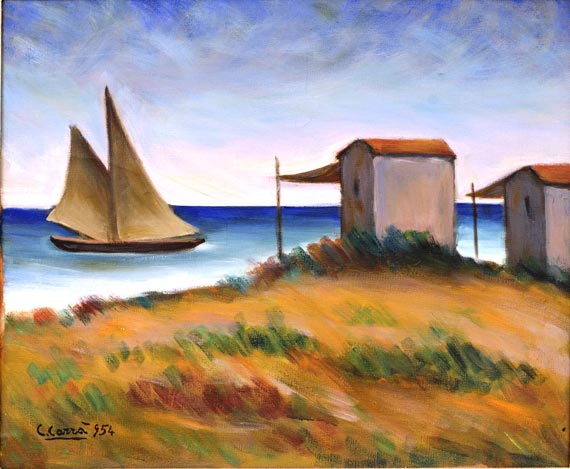 At the moment, the De Garda Gallery is hosting "'900. Una Donazione" (The 1900s, A Donation) which will be on exhibit until August 30th of this year. The particularity of this current show is that the 13 works on display are actually all part of a recent donation to the museum by the widow of the late Gianfranco Pacchiani and by Giuseppe Zanini: both from Rome, one a private collector, and the other a collector with a very popular art gallery in Rome.
The recently arrived works therefore are receiving special visibility this year. After the exhibit closes at the end of August, the museum will temporarily close its doors while the new works are added to the permanent collection which means the rooms have to be reorganized and setup as new.
So don't miss the chance to see and take a break from the usual works you find across Tuscany, as they offer a breath of bright color, modern reinterpretations of familiar subjects and a different perspective on viewing our world.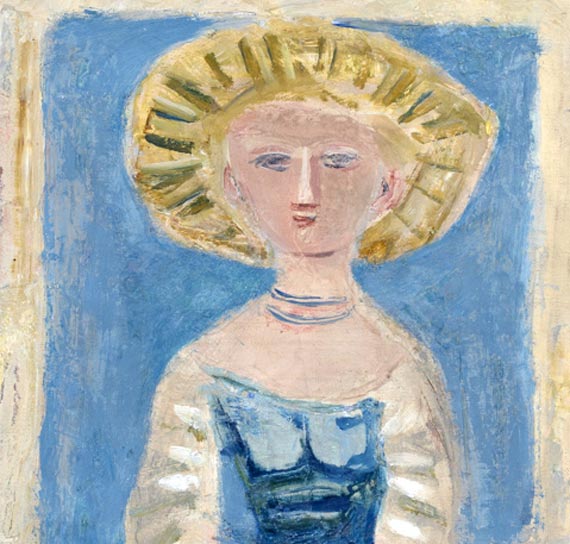 Photo credits for works of Art: San Gimignano, Galleria d'Arte Moderna e Contemporanea "Raffaele De Grada"
About Lourdes Flores
An American living in Florence for over 10 years, Lourdes continues to explore and discover new places in Tuscany with the eyes of a tourist but with the experience of living in Italy. She shares her experiences on this blog and website, particularly offering lots of travel planning help on the Forum!