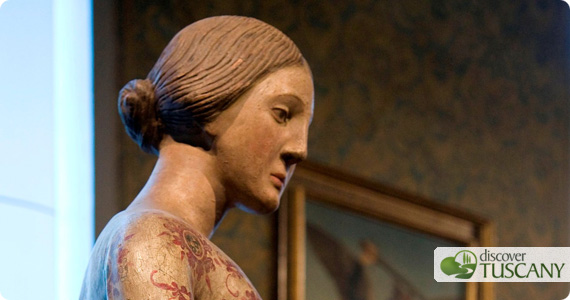 From September 29, 2011 to April 15, 2012
Palazzo Medici Riccardi – Museo Stibbert – Museo Bardini – Museo Horne – Museo Salvatore Romano – Palazzo Davanzati – Fondazione Salvatore Romano – Museo Bandini – Museo Casa Rodolfo Siviero
Florence's network of "Small Great Museums" has set a pretty spectacular offer for visitors to Florence over the next 6 months that will give visitors the chance to see a great deal of treasures off the beaten path for most visitors to Florence. Each museum has its special collection, many of them the personal collections of antiques collectors from the 19th century, the treasures they decided to keep instead of selling or auctioning around the world. These collections now are part of small, separate museums such as the Horne, Bardini and Stibbert – all named after the collectors themselves.
From now until April 15, the museums are showing off their collections with a special focus on the Florentine artistic craftsmanship and the golden era of when private antiques collectors in Florence were very active.
The exhibit at Palazzo Medici Riccardi presents a general summary of the era, while the Stibbert Museum offers an international exhibit of Florentine "maiolica" created by Ginori and Cantagalli. The Bardini museum reopens its Hall of Paintings, with the original setup Bardini used to display the works, at the center of which is the newly restored 13th century crucifix by Bernardo Daddi.
The Horne museum offers a collection of designs from Raphael to Constable, while the Palazzo Davanzati exhibits photographs by Elia Volpi that document the original furnishings of the house before they were sold in a large auction in New York during the Great War.
A very special way to see many treasures in Florence, particularly since a special "Treasure Pass" has been created at just € 10 to allow you to visit all* of the museums — a really good deal, since it also includes free entrance to the Fondazione Salvatore Romano, Bandini museum, Casa Rodolfo Siviero museum,  the Ceramic Museum in Montelupo and the Museo della Manifattura Galileo Chini and discounts on entry to Palazzo Vecchio, the Brancacci Chapel, the Santa Maria Novella museum and the Richard Ginori of Doccia Works Museum.
We highly recommend taking this opportunity to go off the beaten path and explore some of Florence's smaller but no less rich museums!
For more information, see http://www.stanzedeitesori.it/
* Only exception is the Palazzo Davanzati, who will continue to charge its entry ticket of 2 euros.
About Lourdes Flores
An American living in Florence for over 10 years, Lourdes continues to explore and discover new places in Tuscany with the eyes of a tourist but with the experience of living in Italy. She shares her experiences on this blog and website, particularly offering lots of travel planning help on the Forum!