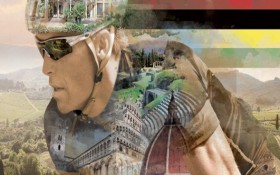 In the upcoming week from the 22nd to the 29th of September, Tuscany will be the undisputed protagonist  of  a cool event, which will be a worldwide hit!
It's neither a metaphor, nor the opinion of someone (me!!) that is definitely fallen in love with Tuscany: the UCI Road World Championship is just around the corner, with itineraries and routes passing through some of the most beautiful locations of Tuscany.
Bicycling through our region is not a new way of travelling, even if this kind of charming tourism (or better said, cyclotourism)  doesn't ever go out of style… Bike riding through Tuscany (as the professional bikers do) is a little bit different from the usual slow bike tourism, aimed to explore, discover and enjoy all the marvellous attractions in the world, especially when they are unreachable to most people and mass tourism. It's something like an élite ecotourism that brings together the pure desire of travelling with the competition of an ancient sport like cyclism, deeply routed in this region.
What's sure is that some of the most representative cities of Tuscany can not miss such an important event, those cities that proudly stand for a region where each location is equally unique and different from the others.
Florence, Fiesole, Pistoia, Montecatini Terme and Lucca are only some of those cities, home to one of the most eagerly awaited sport event of the year. It goes without saying that who would be interested in travelling along those itineraries should not necessarily get up on his bike! Whatever you choose to go through the Championship routes (or get inspired by them), there are some MUST you shouldn't absolutely overlook if you want to be pride of being in Tuscany.
Let's start from Lucca and ride along the most awaited (according to experts) trail of the UCI  towards Florence, for exploring together the most interesting places of the race, to which you may inspire for a trip (whether a long or short stay, aimed to have a bit of leisure time or to closely follow the race ) dedicated to art, culture, food and naturally sport!
Lucca, the one hundred churches town, historical home to Elisa Bonaparte, whom an access entrance to the old city has been dedicated to (called Porta Elisa), is internationally renowned for its walls, remained fully intact from Renaissance, which have become a pedestrian promenade all around the old town (they could even be driven, be it's strictly forbidden!), and have no equal in the whole world! About 4 km long, the walls of Lucca encircle the old center as a chest does for protecting jewels. What you shouldn't absolutely miss out is a walking along Fillungo, a historical street winding through churches, squares (like San Michele, named Square of Chains and Napoleon Square, called Big Square) and historical building, like Torre Guinigi, that with a tree atop. To all those who are planning to stay a bit longer, Lucca offers varied accommodation typologies, among which the nice and welcoming Bed & Breakfast situated in the heart of the old center deserve a particular note. They are the right solution for enjoying a slow visit of the town, without thinking of car and its troubles.
From Lucca, taking the Lucchese main road towards the famous Carlo Collodi's wood-puppet (also, the race official mascot), you come across Montecarlo, which is worthy a visit without any doubt: if you are wondering why this little hill-town has the same name of the francophone principality, just have a short walk around the old center and the surrounding, panoramic hills of rare beauty. Its vineyards and the DOC wines have gained international claim for the strong and delightful flavour, as well as the old hilltop town overlooking the valley, home to a historical theatre (Teatro dei Rassicurati) that housed the Italian composer Giacomo Puccini.
Going a few steps back to our beloved wood-puppet, the Word Championship will pay tribute to the small village of Collodi as well, where lies are strictly forbidden, especially about the route difficulty (if you are cycling along the trail)! There you'll be like spellbound by Pinocchio's Park and the wonderful Villa Garzoni.
Going ahead along our itinerary, we first arrive in Pescia, the town of flowers, and then in Montecatini Terme, renowned thermal resort of Tuscany and popular tourist destination among the European aristocracy, especially at the beginning of last century.
Montecatini is also rich in hotel accommodation, which are provided with all services and modern comforts for suiting everyone's need and expectations.
The trip goes on towards Florence, passing through Pistoia and San Baronto (warning to all bikers: if you have not yet given up, your perseverance will be soon put to hard test!!) till Lamporecchio, famous for its brigidini (anise flavoured-biscuits) and Poggio a Caiano, renowned for a beautiful Villa (pertained to the Medici family and home to many Summer events) and the natural Park of Bargo, a fresh shelter from the hottest times.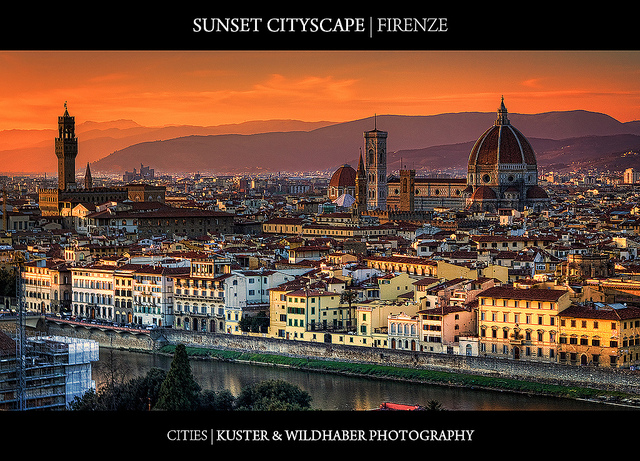 The final rush leads us to Florence, marvellous capital of Tuscany which deserves more than a short stay. Florence offers a wide choice of holiday accommodation to all people interested in spending more than one day there, for exploring the old city center of a place which is usually referred to as the birthplace of Renaissance, and its amazing surroundings, rich in hilly landscapes covered with vineyards. Modern hotels, cozy B&B, holiday houses and agriturismo in the nearby countryside offer holiday solutions for everyone and every need.
All the historic center of Florence is well worth a Mass (although this popular saying was originally dedicated to another European city, Paris!)! Santa Maria Novella Church, the Uffizi Museum, Piazza della Signoria, Santa Croce Basil and the famous Duomo (the domed cathedral of  Santa Maria del Fiore) with the Baptistery and the Campanile (called Giotto's Campanile) and Piazzale Michelangelo, and… How can I suggest you any itinerary among all the wonderful sightseeings of Florence (also declared a World Heritage Site by Unesco)? Why and what should you cancel from your main-sights-to-see list? My advice is: nothing!! Once got there, you MUST find the time to visit all those attractions you've always dreamt to, and enjoy an unforgettable stay dedicated to art, culture, traditional food and good wine: at least you'll know how to ease your disappointment if you won't be able to deeply explore the city.
Before crossing the finishing line at Mandela Forum in southern Florence (close to the Artemio Franchi stadium, well renowned to all Viola -Fiorentina football team- supporters!), the trail goes up-hill till Fiesole, the jewel in Florence's crown. Set on a hilltop overlooking the Tuscan capital (just a few kilometers far) and the surrounding valleys, Fiesole offers panoramic and enchanting views of rare beauty, which have always been its key factor. Important Etruscan settlement, it became then the place where the Florentine aristocracy went to escape the city and began to build those magnificent villas that we may admire still today.
We have finally arrived at the end of our trail and, whatever means of transport you have chosen, or whatever it be your physical condition, what is important is what you have enjoyed during your visits to Tuscany: that is not like crossing an international finishing line, but is still a goal you should be proud of!
About Chiara Ricci
Chiara was born in Pescia, where the province of Pistoia borders with Lucca, has lived and studied in both Florence and Pisa for several years. Traveling is her second passion... Her first one? To swim, but up to now it's still impossible for her to explore Tuscany and the world swimming so she has to use other means!