7 Brilliant Reasons to Make Mugello your Base in Tuscany
Vacations in Tuscany evoke images of hiking in the vineyards, rambling in scenic sunflower fields and sipping local wines with a plate of cheese and other savory goodies; Mugello is all of this plus more.
In addition to the fabulous Tuscan food and wine, historic hotspots and little towns, this corner of Tuscany offers a few surprises that you just can't find anywhere else. Several make excellent reasons to plan your vacation stay in Mugello, just north of Florence.
Choosing your holiday accommodations in the Mugello area sets you in an ideal location for shopping, touring, delicious meals, historic sites, and panoramic scenery. Read on, because we might just give you a few unexpected reasons why you want to make Mugello your base while on vacation in Tuscany.
1 - Outdoor sports paradise
The fresh green landscape of Mugello with its peaks and valleys, forests and rivers is an open invitation to nature lovers and outdoor sports enthusiasts. From Lake Bilancino which provides beaches and boating opportunities to serving as an oasis for birdwatching; from biking the mountain trails for the MTB-ers and the climbs and bends for the real "road" cyclist; from the So.F.T. hiking trails to the white water rafting on the Sieve, the area of Mugello truly has something for everyone - keeping adventure and the natural beauty of the area in the prime spot during your holidays.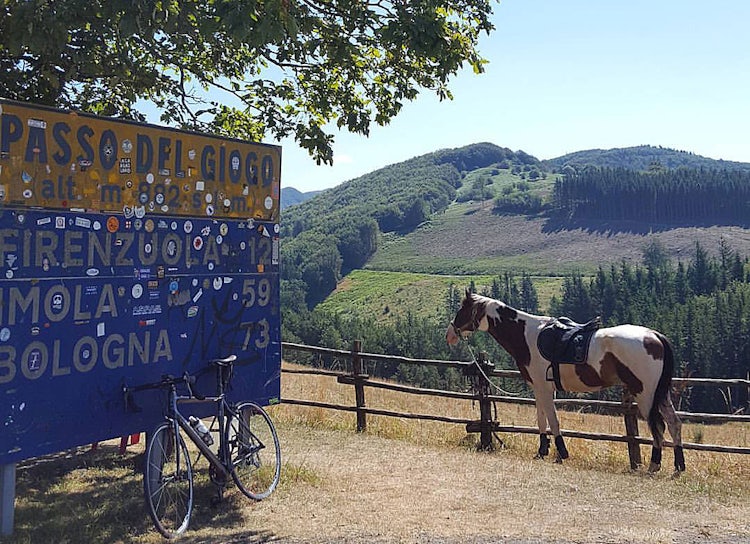 2 - The Florence Skyline
This northern corner of Florence allows for a vacation in close contact with nature while residing within the shadow of the palazzos and museums of the Renaissance City. Unlike other areas of Tuscany, Mugello is actually well connected with public transport, and it is easy to plan a day trip into the city with the trains and buses that depart from Marradi, Scarperia, Dicomano, and Firenzuola.
Between the easy to use public transport and the panoramic roads, you can easily add a visit to one of the world-famous museums like the Uffizi, Accademia and Palazzo Strozzi while enjoying the monuments and a gelato.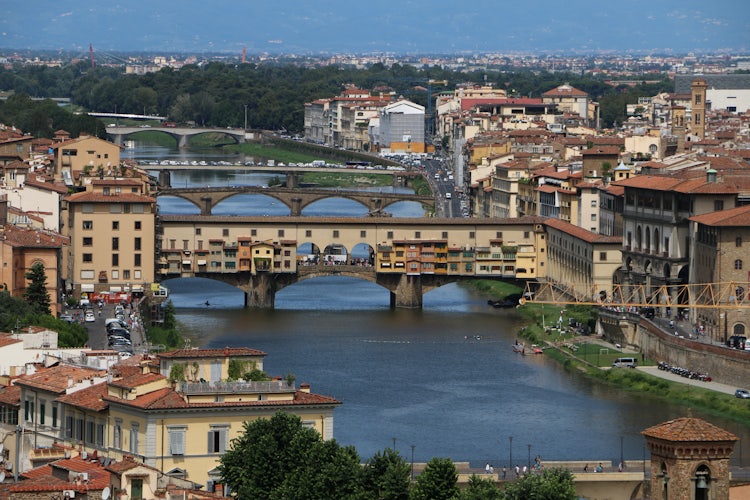 3 - The flavors of Mugello
Mushroom and truffle hunting, cheese and fresh milk, chestnuts (in every imaginable way), and "Tortelli di patata", not to mention their variations of cold cuts, salami, prosciutto based on wild game. These are just a few of our favorite flavors.
Each area of the beautiful region of Tuscany has its own particular homespun recipes, but Mugello seems to have a menu which is just a little bit richer than all the rest. The position, along the Sieve River and the lofty peaks of the Apennines provide fertile land which in turn provide some of the characteristic products that are well-known worldwide.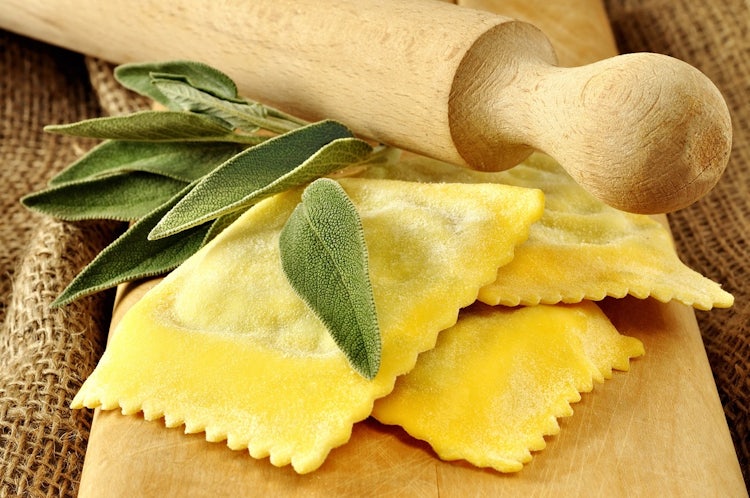 4 - Wine Roads of Northern Tuscany
Mugello vineyards gave Florence one of its more charming traditions, the "Carro Matto", an oxen-pulled cart that enters into the city in September with the fruit of their labors: wine. The tradition of gifting the best of their production to the Florentine rulers finds its roots in the mid-1400's and the colorful demonstration still survives. In part, because everyone loves tradition, and in part because Mugello and the Rufina area have some pretty fantastic wines!
Between the new initiative to grow Pinot Nero in an area well known for its Sangiovese grapes, in the higher altitudes of the Apennines and the traditional Chianti wines which come from the valley along the Arno River, there are many opportunities to enjoy a lovely landscape, photo opportunities and really good wine.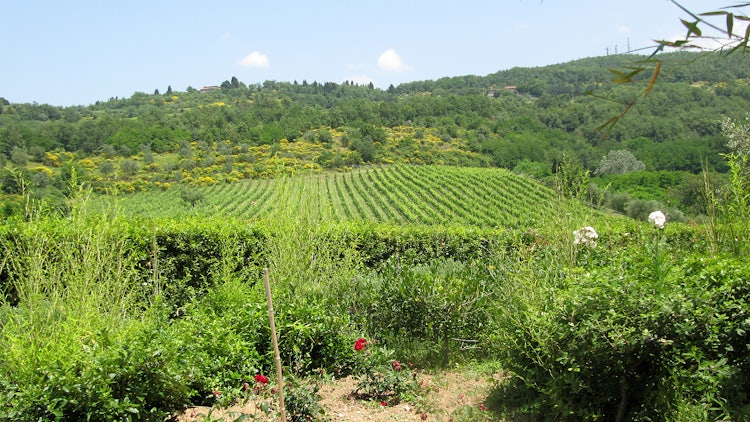 5 - Shop till you Drop - or till your credit card cries "uncle."
The next best thing to savoring the flavors of Mugello is checking out Italian designer fashion at the outlet shopping areas in Mugello. Top brand names and cut-throat prices mean that you can have your cake and eat it too. With over 100 shops at the modern shopping outlet, you can easily get lost between labeled designers like Prada, Dolce & Gabbana, Cavalli, Patrizia Pepe, Michael Kors, Pinko, Furla, but many international ones such as Guess, Twin Set, Desigual, Hugo Boss, Nike, and Adidas.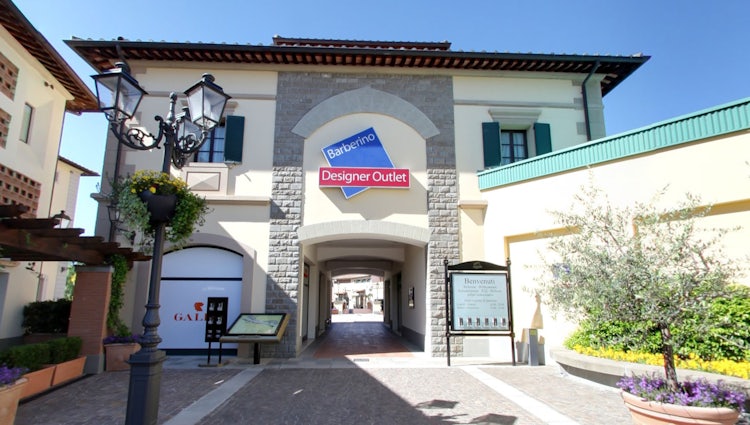 6 - The Need for Speed
A riveting tradition which keeps the Italians jumping out of their seats includes the Formula Una and Moto GP racing: cars and motorcycles. Mugello is on the International circuit and has a full calendar of events filled with cars & motorcycles speeding around the track. Their calendar also extends to off-season events where, with a little bit of luck, you might even be able to grip the wheel of a powerful beast for a test drive.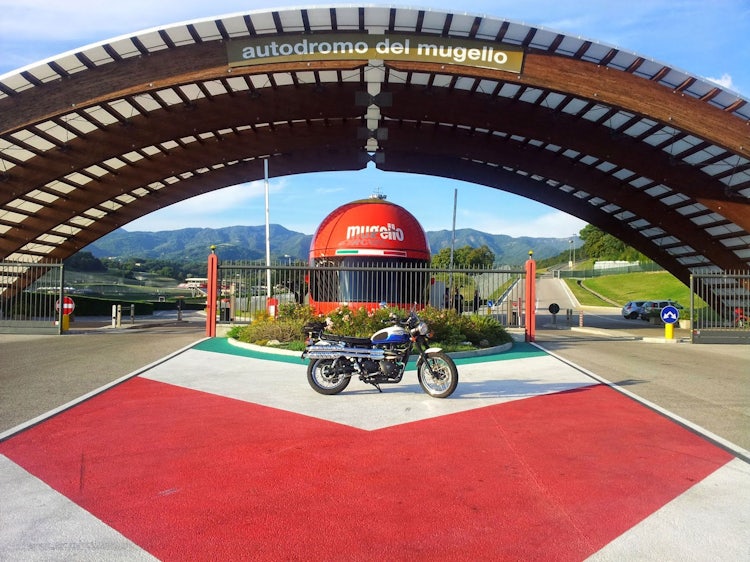 7 - History Buffs
Many don't even know that the Medici family has its roots in the Mugello valley, but if you follow an itinerary of castles, hamlets and historic villas you will be wowed with the majestic beauty of the area. Small towns have a tendency to retain much of their medieval characteristics and make for lovely stops where you can enjoy the tall towers and cobblestone vias.
However, if you are curious about some more recent history then you will appreciate the vast collection that the Gothic Line Museum offers: documents, textbooks, oral records and original WW2 footage available to history enthusiasts, scholars, and students. And if you really want some hands-on experience, then you can also arrange a battlefield tour with precise explanations of the events and original outposts. On a more solemn note, you can visit the German war cemetery at Passo della Futa.
One More Thing to Consider
With all these great ideas you might just want to reserve now! So, a few insider tips for your holiday itinerary: when possible, reserve your holiday accommodations directly with the owners. For example, a website like TuscanyAccommodation.com, which cuts out the middleman, has you saving on booking fees plus, it puts you in a position to have access to special discounts that aren't advertised on re-seller sites. In addition, the collection of vacation apartments, villa rentals, B&B and hotels on this site is comprised of structures often visited and reviewed by an impartial and qualified staff. These reviewers make a point of speaking with the owners and/or guests to get a well round opinion of the services, hosting and accommodations.