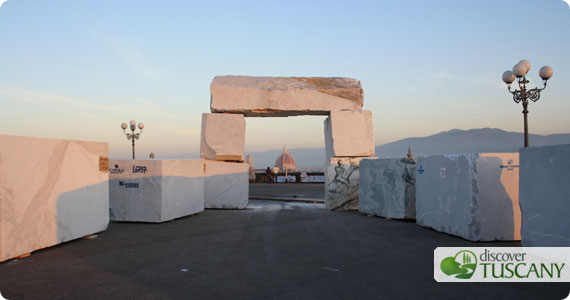 Although the unpredictable weather is trying to make me feel sick 😉 there are some interesting events on this third weekend in October.
In Mugello there will be the traditional Chestnuts Festival in Marradi, in Palazzuolo sul Senio there will be Festival of Marrone and other products coming from the woods. Even in Borgo San Lorenzo there will be the Chestnuts Festival, together with polenta and Florentine steak. In addition on Sunday October 24 there will take place a large market with any kind of products, from clothing to food. It will be from 8am to 6pm along the center of Borgo San Lorenzo.
In Florence there is the Creativity Festival 2010. It' s a nice event celebrating creativity in its widest meaning. The festival is all around the city and has a full calendar of appointments. For example I suggest you go to Piazzale Michelangelo to take a picture to "Rock" a controversial marble installation. It's signed by Italian contemporary artist Graziano Cecchini and features 400 tons of white Carrara marble framing the Duomo. I also recommend you wander around Florence discovering this great event.
Hoping it won't rain I wish you all a nice weekend!