Summer time is getting closer, as well as time for making decisions on where to spend a vacation.
Tuscany is plenty of places to visit and its coast offers enchanting spots to discover, like that area usually referred to as Costa d'Argento. This is the southern coast territory of Tuscany, in the province of Grosseto and includes Monte Argentario, Orbetello and Capalbio.
When the unspoilt nature of Maremma melts into sea, it creates marvellous spots and beaches that remind of far, far away desert islands.
Talamone, a paradise for kitesurfing lovers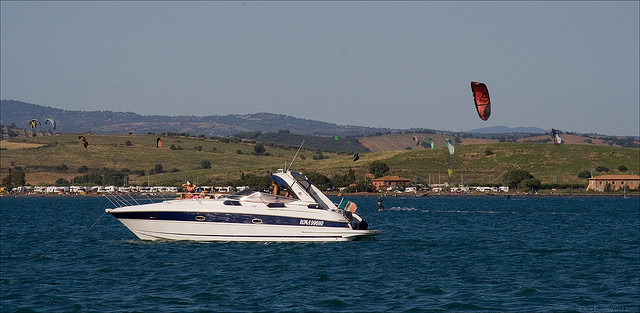 Talamone is the first location of the Silver Coast we encounter coming from north.
It offers windy long beaches, with shallow water for more than 10 meters on the sea, perfect for family with children that like playing on the beach.
Talamone is also a very popular destination for all surf and kitesurf lovers, since it's always very windy and offers the perfect weather conditions for practicing these sea sports.
Orbetello, a step inside the lagoon
Orbetello is a sea town located in the midst of the lagoon bearing the same name and home to a marvellous Natural reserve. Orbetello – an Etruscan settlement which has later become a Roman territory – has a nice old city center to visit, with ancient walls (dating back to Vth century before Christ) and many religious and civil interesting buildings, like the Cathedral of Santa Maria Assunta and the Spanish Forte delle Saline.
Monte Argentario, a promontory of rare beauty
Mount Argentario is a promontory rising up out of the sea just in front of Orbetello and its lagoon.
It is connected to the mainland by two stretches of land, better known as tomboli (actually, there's a third, thinner than the other two that divides the lagoon in two): Giannella and Feniglia, homes to a Natural Reserve and a WWF Oasis.
Giannella has recently become a popular sea resort offering all kind of services and accommodation, from campsites to luxury hotel, and long sandy beaches.
Feniglia, instead, hosts on its whole territory a natural reserve home to many protected species of flora and fauna. There's a road all along the tombolo, but no motor vehicle is allowed; along the road, accessible by foot or bike only, there are several indications for reaching the marvellous beaches.
The promontory also offers beautiful sea locations that I strongly suggest you to visit. Beaches are rarer obviously, but there are so many nice and hidden rocky coves that you could not miss out taking a bath there.
The two main towns are Porto Santo Stefano and Porto Ercole, the former facing north and the latter facing south. Both are noteworthy locations to discover, in particular there's a road, usually referred to as Panoramic Road, that leaves from Porto Santo Stefano and offers breathtaking views on the Tuscan Archipelago.
Capalbio, an entertaining town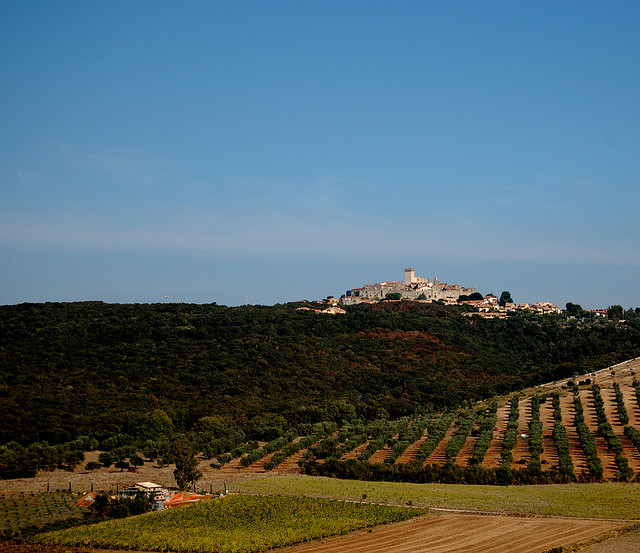 Capalbio is a town taht offers a wide choice of activities to do during holidays. Sandy beaches are waiting for all those people who prefer the silence of nature to crowded spots, like Chiarone beach, one of the most beautiful of all the coastline on province of Grosseto, or natural itineraries off the beaten tracks, like Buriano and San Floriano lakes, homes to natural rpotected are for their rich biodiversity (Capalbio has, in fact, gained several awards for the conservation of its natural landscapes).
Commonly referred to as The little Athen for the historic and artistic importance gained through Renaissance, and for its environmental context, Capalbio has an old city center which deserves to be visited with no doubt.
Last but not least, the Garden of Tarots by the artist Niki-de-Saint-Phalle, an open air museums with munumental and coloured sculptures based on the Tarots theme and inspired to the more famous Parc Guell by Antoni Gaudì in Barcelona.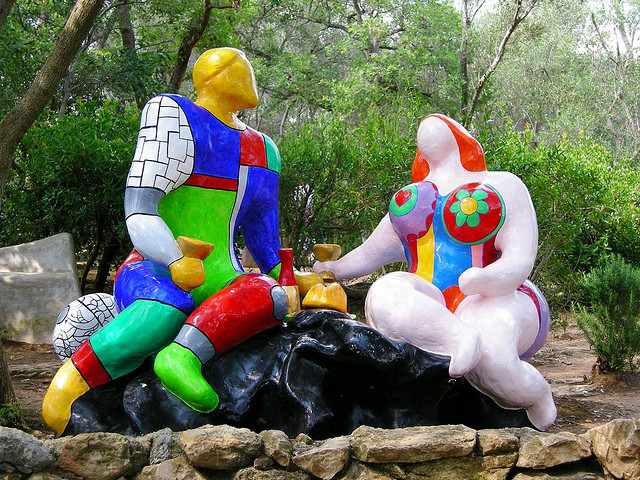 The Silver Coast area begins just after the National Park of Maremma; right before this green Tuscan livery we find other popular sea resorts like Follonica, Castiglione della Pescaia and Marina di Grosseto.
Follonica, eco friendly resort
Set amidst the gulf bearing the same name and just in front of Elba Island (the biggest one of the Tuscan Archipelago), Follonica has been awarded several times for the conservation and the development of its natural context and safeguard of its environment. Moreover, this location is rich of green areas -like pinewoods and natural reserves open to public – and long sandy beaches provided with equipped bathing establishments, where sand and nature gradually reach the sea. You'll be spoilt for choice, then, among all the outdoor activities to do there and closeby throughout your vacation.
That said, you'll easily understand why Follonica has recetnly become a popular sea destination, especially for families with children.
Castiglione della Pescaia, Suisse beauty
Usually referred to as the Switzerland of Maremma, Castiglione della Pescaia is considered an exclusive sea resorts for its tourist and environmental quality, thus getting several Legambiente and Touring Clubs prestigious awards. Rich in equipped beaches and green areas provided with playgrounds for children, Follonica has also an interesting old center to visit and many archaeological sites to explore, like the ancient remains in Vetulonia (one of the most notable Etruscan cities), as well as natural reserves like the wetland of international interest known as Natural Reserve of Diaccia Botrona.
Marina di Grosseto
Set amidst the Maremma natural reserve, this location is home to one of the biggest concentration of green areas of this coastline, which gradually reach the long and equipped beaches: the maquis shrubland – usually referred to as Macchia Mediterranea – is an interesting natural attraction to explore.
If you like the idea of spending a sea vacation on the Silver Coast and in Maremma, visit our Accommodation in Tuscany web site and look for your stay in advance: there are many accommodation suiting everyone's need, but also many people who visit this area every year as well!
About Chiara Ricci
Chiara was born in Pescia, where the province of Pistoia borders with Lucca, has lived and studied in both Florence and Pisa for several years. Traveling is her second passion... Her first one? To swim, but up to now it's still impossible for her to explore Tuscany and the world swimming so she has to use other means!