Cantine Aperte is one of those rare tourist events in Tuscany when you will find just as many (if not more) Italian speaking participants as foreign tongue partakers. This national event, started in 1993, is the wine producer's response to making their life's work, the passion that propels them into pursuing an enological career and its end result more accessible to those curious enough to venture out and explore. And honestly, who wouldn't be up to touring the Italian country side and visiting wine cellars and tasting reds, whites, bubblies and more?
The "Cantine Aperte" weekend, translated as "Open Wine Cellars", is the result of a vision to promote tourism in the wine sector, present local producers and to educate the public on various steps behind the creation of a bottle of wine. The truth is: not all wine is the same and it is this variety that makes every sip you taste an opportunity to learn. Behind each harvest, each fermentation, each barrique and each label is a procedure, a belief and an end result that is unique to each vineyard – this is what Cantine Aperte endeavors to share with its participants and one that will undoubtedly help you enjoy your next glass... AND it's not just about the wine, many of these vineyards also make olive oil, honey, cheeses, salumis and delicious fruit creations. This is the perfect opportunity to taste a bit of everything.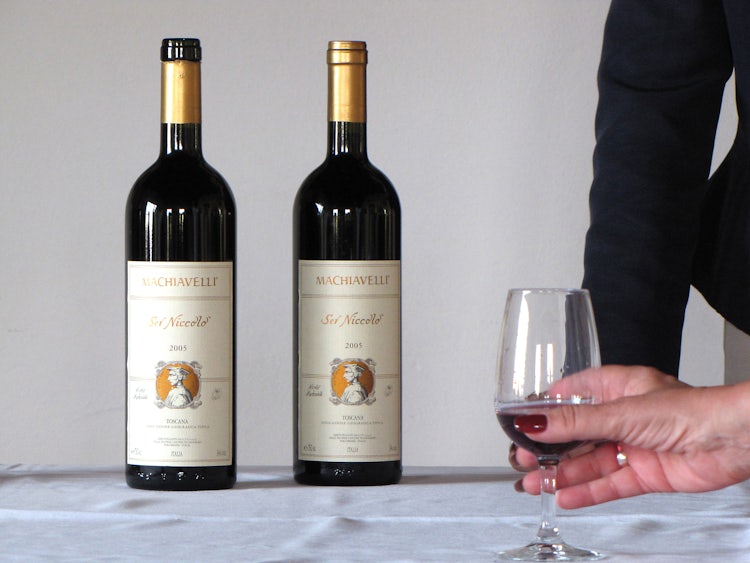 Cantine Aperte all year long
The MTV (I know, I thought it was a typo the first time I saw it but it actually stands for: Movimento Tourismo Vino) is organized throughout the entire penninsula of Italy and no reservation is needed to join Cantine Aperte on an adventure to see more of Italy. There are vineyards in every region of Italy that throw their doors open to the public but especially dear to me is Tuscany, where the initiative enters into every geographical corner, no matter where you're staying: Florence, Chianti, Lucca, Arezzo or Siena it is possible to find a vineyard nearby to visit. Check out this page for the list: http://www.movimentoturismovino.it/risultati.php?reg=TOS
Though there are several events during the year where the producers will open their doors to the public, perhaps the most popular is the last Sunday of May when the main "Cantine Aperte" usually takes place (May 28 and 29, 2016). For the Italians, this event not only signals the beginning of summer and weekends at the beach but it is the perfect excuse for a "giro fuori porta" (translated means a trip outside of the city). The month of May offers a bit of everything – warm temps, long sunny days and the beauty of (by now fading) spring with the olive groves trimmed and the vineyards showing their first green leaves. However, MTV has thought of everyone and you will find events throughout the year highlighting every step of the wine production.
In August, you'll also find "Calici di Stelle" on the 14th of August, a moment to enjoy the romantic display of falling stars of this period.
In September, there is "Cantine Aperte in Vendemmia," the harvest of the grapes is just one of the many important phases in life of a bottle of wine.
In November is "Cantine Aperte a San Martino" to toast the agricultural New Year (November 13, 2016.
In December in there is "Cantine Aperte a Natale" – a Christmas celebration of wine and looking for that perfect holiday gift (December 11, 2016).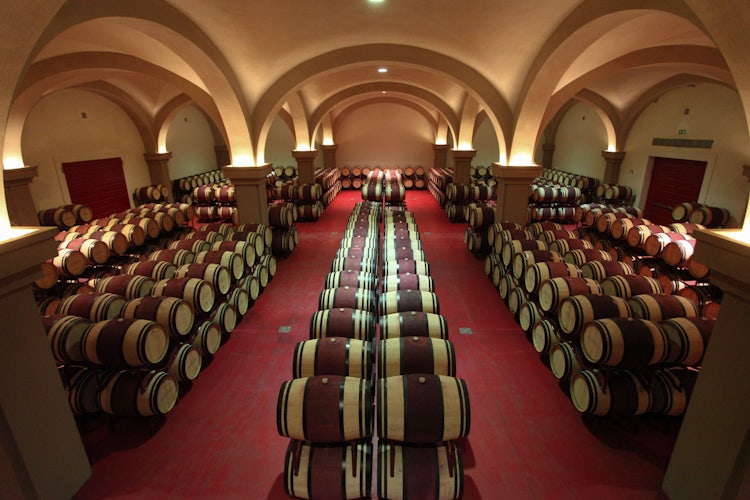 Why you should participate in Cantine Aperte
Pros: a peek into the smaller wine producers (not just the highly commercialized companies) that make up the wine world in Tuscany; the chance to explore some of the less touristy cantinas and … it goes without saying the pleasure of tasting some of Italy's finest wines!
Cons: prices can vary – and many times it is not cheap; the participating vineyards can be a bit spread out if you don't know the area. Plan well, so that you can get the most out of the day.
Where to go
For more information regarding the events and participating vineyards you can visit the website listed above or contact:
Movimento Turismo del Vino National Secretariat
Palazzo Comunale - Costa del Municipio, 1 - 53024 Montalcino (Siena)
Tel: 0577/847047 - info@movimentoturismovino.it
Opening times: from Monday to Friday – 9.30 a.m. - 13.30 p.m.