I'm coming to Tuscany for a week and would like to stay in a central area so that I can enjoy the best of the countryside as well as take day trips to see the top sights in the region.

Where do you recommend I stay?
This is one of the top questions we receive almost daily on our forum and through our social channels. And, though it may seem a straightforward concept, our answer depends on your travel plans so, we ask you to consider the following questions:
How many days will you be in Tuscany?

Is this your first time to Italy and thus interested in the main sights or do you also want to include some off-the beaten path areas in Tuscany on a return trip?

Are you up to driving here or prefer to depend on public transport?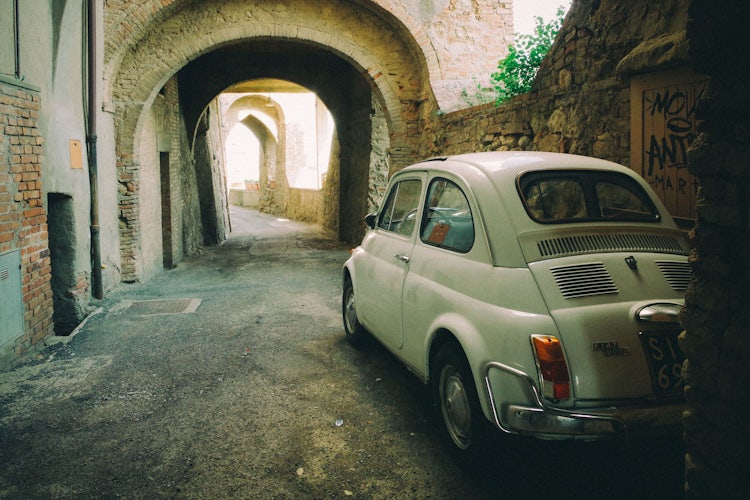 Days in Tuscany
We generally suggest to everyone who really wants to get a taste of Tuscany to give yourself an entire week to spend in and explore Tuscany. There are the cities to explore, such as Florence, Siena, Pisa and Arezzo as well as entire regions, such as Chianti and Val d'Orcia. Of course, not everyone can dedicate all of these days to the region, but if you do have some flexibility, try to get more days in Tuscany rather than less.
Do you actually have more than a week in Tuscany? Wonderful! Then we recommend dividing up the time and finding two bases, one further north and one in the southern part of the region, so that you can spend more time exploring the immediate areas closer to you in each part.
First Time Visit to Italy and Tuscany
The majority of travelers who come to Italy for the very first time want to go up and down "the Boot" and see everything! While we understand the many reasons behind this (lack of enough vacation days at the top of the list!), Italy and its "dolce vita" are best experienced slowly. Slow travel means taking the time to soak in the local atmosphere, enjoying all its flavors.
And, in Italy, that means taking your time, slowing down and enjoying meals. Appreciate the beauty of your surroundings, its history and the geniuses that built all of this splendor over the course of the past centuries so that you can enjoy it today.
In essence, this means seeing less but enjoying everything you do see more!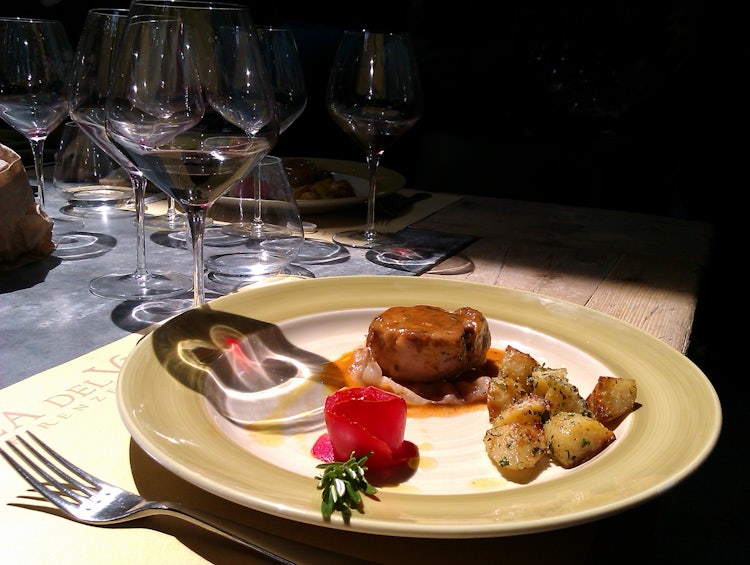 Do you feel like driving?
This factor will influence the most what our recommendations to you are about where to stay, so much so that I have decided to separate the best places to stay in Tuscany if you don't want to drive: read that here. The remaining part of this article is for those that have decided they are willing to drive in Tuscany.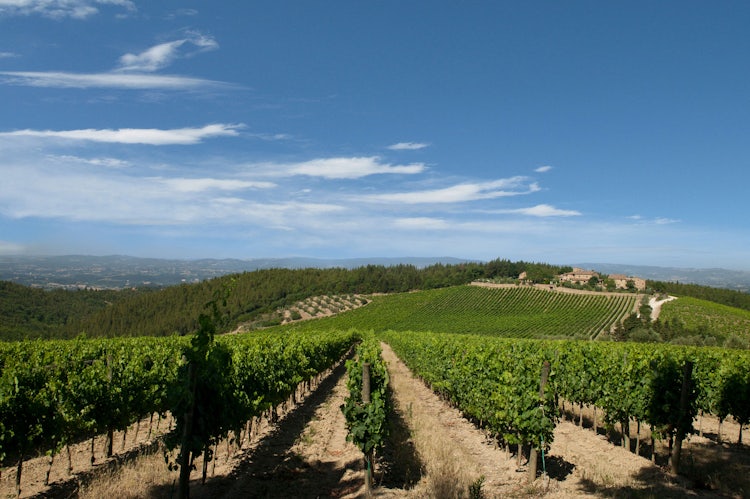 Best Places to Stay in Tuscany
Without further ado, these are the best places to stay in Tuscany:
Our Number One Suggestion: the Tuscan countryside in the very central area between Florence and Siena, which just also happens to enclose the entire wine region of Chianti within its borders.
If you stay anywhere in this area (from San Miniato in the west to the Valdarno in the east), you will generally be within a hour ride or less from the majority of all of the sights you'll want to visit in Tuscany: Florence, Pisa, Lucca, San Gimignano, the Chianti wine area with its many hilltop towns, Siena, Volterra, Arezzo, the Crete Senesi and the Val d'Orcia.
In particular, I suggest staying in the Tuscan countryside to experience the best side of Tuscany. Many villas and farmhouses in the hills of Tuscany have become apartments, hotels, and B&Bs that welcome travelers and become the ideal base to enjoy the peacefulness and beauty of the hills, coast and mountains.
As mentioned earlier, you will need to have your own car (whether you drive here or rent a car) to be able to pick any property without regard to their location and to explore the region (and cities) on day trips, heading out to explore in a new direction every day.
Limited Time Options
Even if you're staying less than a week, my top recommendation is to stay in this central area and enjoy a day driving around the countryside visiting the villages spread across the landscape, a day in a city such as Florence or Siena and so on, depending on the amount of days you have. Check out our 3 day, 5 day and 7 day itinerary suggestions for more details.
Lots of Time to Spend
If you're staying longer than a week, I would suggest you divide your time up between two bases, one being in the Chianti area and another in the Val d'Orcia in southern Tuscany. In this way, you can explore further to the north, going into the Mugello to the north of Florence or exploring the Apennines north of Pistoia and then moving to the area south of Siena (or vice versa) to better explore both the many small towns there (Pienza, Montepulciano, Montalcino, etc) as well as Arezzo and Cortona to the east.
If you're planning to include a visit to the Cinque Terre during your time in Tuscany, I would suggest you do it from Chianti.