Tuscany is a beautiful region to explore. Do you love walking, hiking or cycling? Golfing or sailing? Then Tuscany will offer many occasions to enjoy these outdoors activities.
On this page I've collected general information to get you started and oriented on where to go. But first some basic info: Tuscany, as a region in central Italy, is bordered by Emilia-Romagna and Liguria to the north, Le Marche to the east and Umbria and Lazio to the south. There are mountains to the north and east (the Apennines, to be precise), then there is the Tyrrhenian Sea to the west. Its landscape thus consists of hills, plains and mountainous areas providing many opportunities for hiking and cycling or other activities on land. As far as water sports, there is of course the sea as well as lakes and rivers across the region.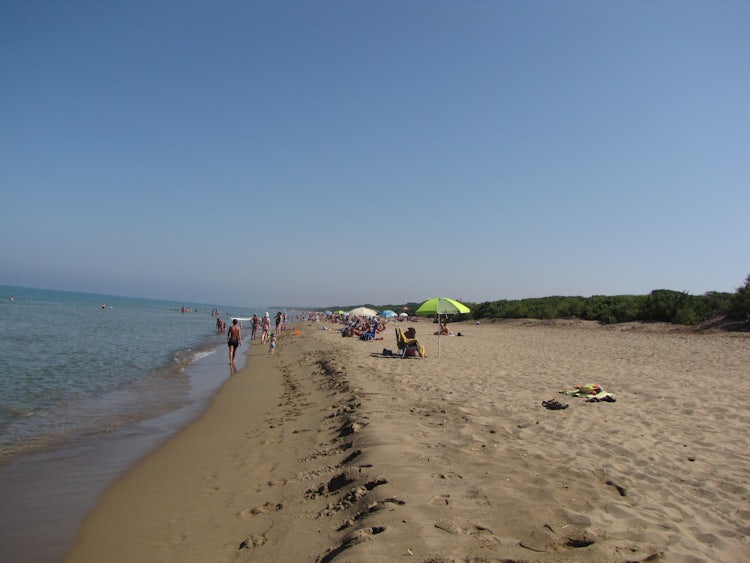 As far as the outdoors, the weather also becomes an important factor to consider. The coastal areas have a mild summer and winter climate, while inland areas experience hot summers and cold winters. Rainfall varies from 60cm (24 inches) annually along the coast to 200 cm (80 inches) in mountainous areas. Of course, there are exceptions year to year and it seems the weather in general is getting warmer every year. Take a look at the average temperatures across the region here.
Tuscany's varied terrain and climate makes it an ideal destination for enjoying a variety of outdoor sports. Now let's get started with some further details to help you plan your time in Tuscany.
The National Parks in Tuscany are a regional treasure
Tuscany has many national, regional and local parks, nature reserves and protected areas. These are the main ones.
The Casentinesi Forest National Park
The Parco Nazionale delle Foreste Casentinesi, Monte Falterona, Campigna stretches across the Provinces of Florence and Arezzo and is the largest national park in all of Italy. It spans 36,400 hectares encompassing valleys and ancient forests. There is an enormous array of plant and wildlife in the park including Apennine wolves, boar, deer, golden eagles and red foxes.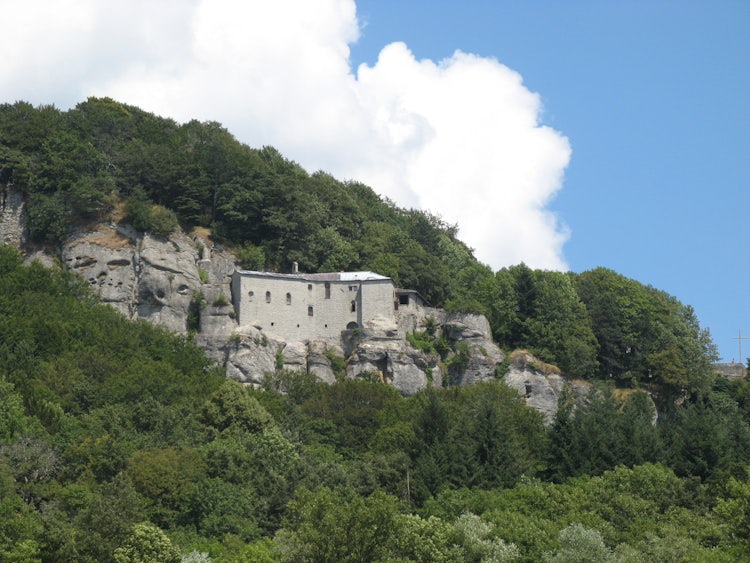 Attractions include the Sanctuary of La Verna and the Hermitage of Camaldoli, both within the park. Walkers and hikers, mountain bikers and horseback riders can explore the 600-kilometer network of paths. In winter, the park also attracts cross-country skiers. Take a look at the castles that dot the landscape across this area and other things to do on our Casentino regional section.
The Tuscan National Archipelago Park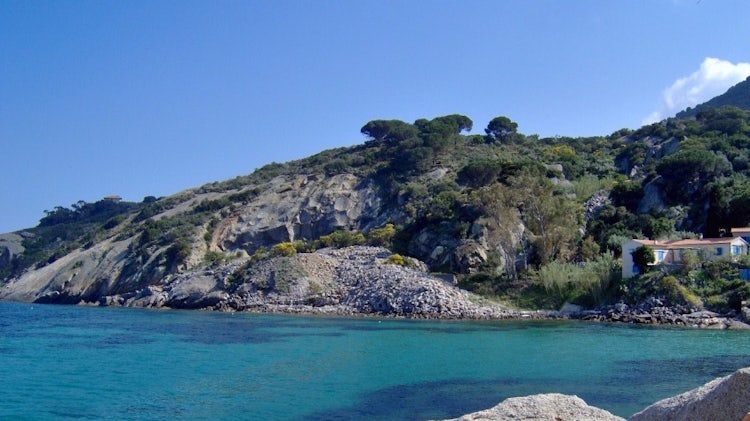 The Parco Nazionale dell'Arcipelago Toscano, stretching across the provinces of Livorno and Grosseto, has several trails for hiking, horse riding and cycling. It is the largest marine park in Italy covering 56,766 hectares of sea and 17,887 hectares of land. The park includes the seven Tuscan islands of Elba, Giglio, Capraia, Montecristo, Pianosa, Giannutri and Gorgona.
The National Apennines Park
The Parco Nazionale dell'Appennino Tosco-Emiliano is situated in the province of Massa-Carrara. There are numerous species of amphibian, reptile, mammal, insect, fish and bird as well as a variety of plant life in the park. Walkers, hikers, cyclists and horse riders can explore using the path network.
The Migliarino, San Rossore and Massaciuccoli National Park
The Parco di Migliarino, San Rossore, Massaciuccoli covers the coastal strip in the provinces of Pisa and Lucca. It has facilities for horse riding, trekking, nature walks, boat rides and bird watching. Read more about the park here.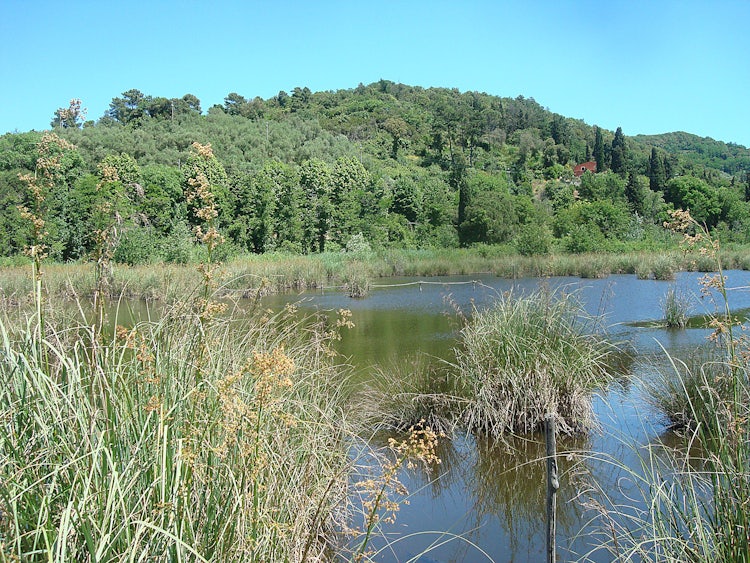 There are many other smaller regional and local parks across the entire region so you don't necessarily have to travel across the region to get to one of the big ones mentioned. But knowing these are some of the main ones, you might decide to make your base in a particular area over another depending on what you want to do.
Specific activities and where to head to
Now let's look at specific activities sports and some particular destinations we recommend for each.
Walking and Hiking
The region of Tuscany offers many different terrains for walking and trekking. Its mountain range and hilly landscape, rocky coast and forests offer many trails to explore. These are further suggestions from the above.
- The Apuane/Apuan Alps
The Valle del Serchio, in the Apuan Alps, is a popular place for walking, hiking, mountain biking, horseback riding and mountaineering. The Alpi Apuane is the only mountain range completely in Tuscany. There are many trails that are accessible through Valle del Serchio and Versilia. Take a look at our experience climbing the Monte Forato as just one example of what you can do.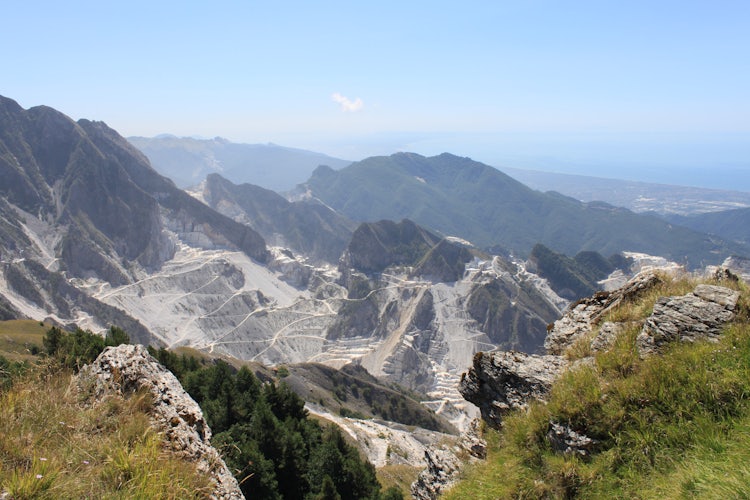 The Sentieri del Marmo (marble paths) surrounding Versilia has caves and paths to explore. The paths branch out from Mount Altissimo and descend into Carrara and Versilia on either side.
- The Mugello Valley
The Mugello valley to the north of Florence is a great destination not far from the capital city of Tuscany that makes it an easy getaway into the countryside for walks and hikes, as well as cycling. There are both mountain passes as well as hills that offer the setting for all types of sports, including water sports mentioned below at the Lake of Bilancino. Heading to its higher elevations during the summer let's you enjoy cooler weather when the temperatures rise in the cities and lower valleys. The area below is at the Badia di Moscheta just after the Giogo Pass heading toward Firenzuola, perfect area for walks.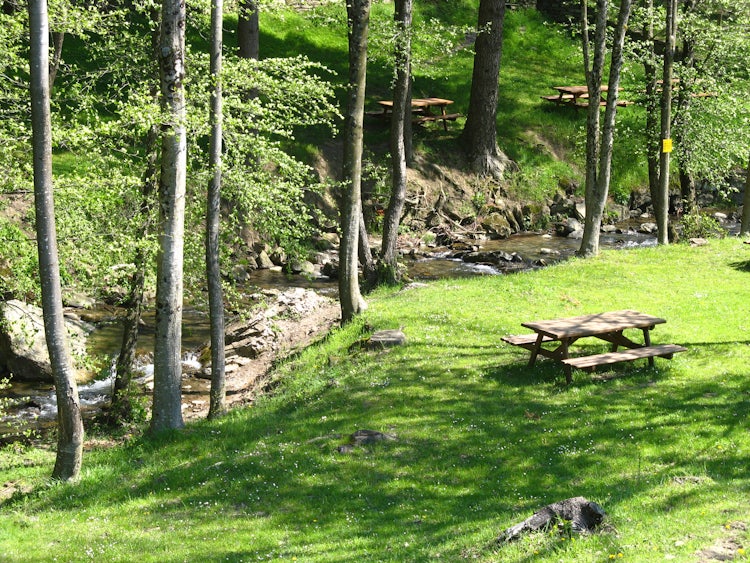 - the Lunigiana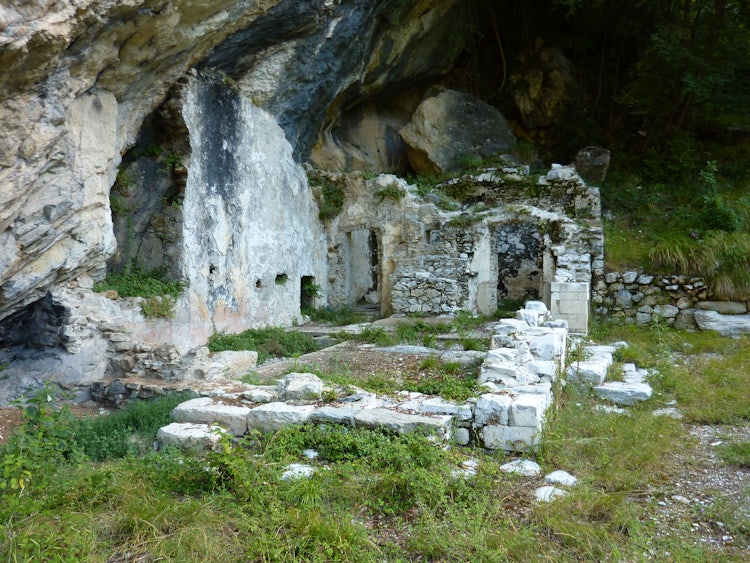 Lunigiana is located in the far north of Tuscany between Liguria and Emilia Romagna. The area is covered by 250 kilometres of pathway suitable for trekking and mountain biking, as well as many small towns worth exploring.
- The Etruscan Coast (Costa degli Etruschi)
The Etruscan coastline extends from Livorno to Piombino. It is a popular location for enjoying outdoor sports including trekking, cycling, horse riding and various water sports. Walkers and horse riders can choose from a variety of treks. There are also signposted routes in the hills and pinewoods for amateur cyclists. Professional cycling teams use the specially equipped facilities. Tracks extend through the woods of San Carlo and the countryside of the Bolgheri wine area.
For more information see the Costa degli Etruschi section.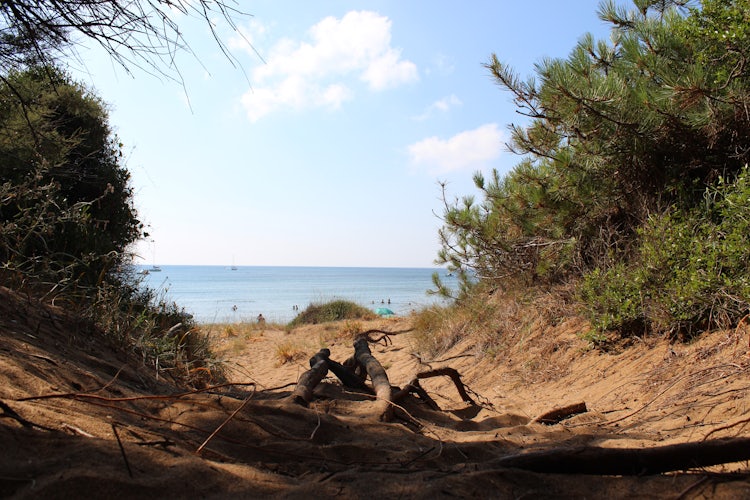 - Elba Island (Isola d'Elba)
Elba is the natural habitat for a wide variety of flora and fauna. The area can be explored using various paths, and one hiking trail even leads to the house where Napoleon lived in exile. Read more about Elba here.
- The Casentino National Park, Chianti, the Val d'Orcia and other areas
You can walk and hike a great deal in the Casentino as well as many other areas not mentioned above. The Val d'Orcia and Chianti, for example, can also be explored on foot. While there are trails, the areas are covered with agricultural estates and we've found we often have to walk on busy roads - although the unpaved "white" roads as they are called are fine - or find trails closed by fencing as estates try to protect their crops from local fauna but making it hard for walkers to follow paths. Lack of tree cover on hot sunny days is not ideal so you have to consider the season you're traveling in. In Chianti and Val d'Orcia, I would suggest to not hike in the summer months.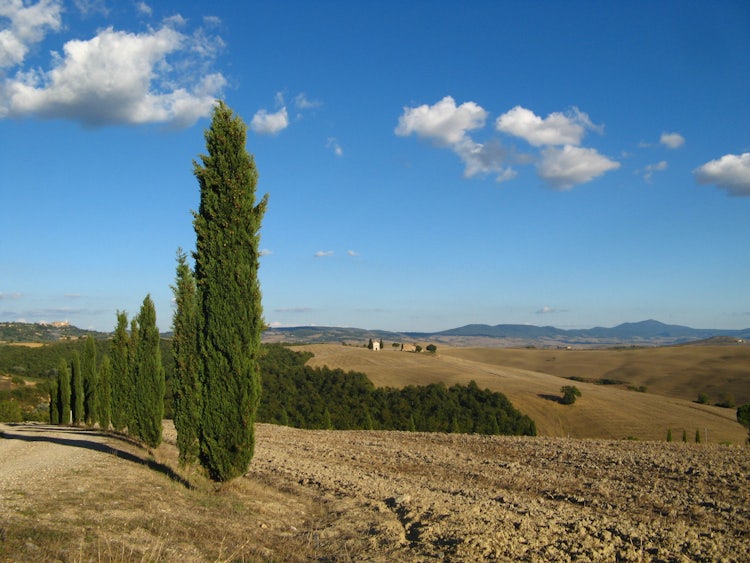 Climbing and Mountaineering
The Apuane Alps is the only mountain range in Tuscany. The instability of its rock makes mountaineering and climbing (arrampicata in Italian) quite difficult but there are some sites where climbing lovers go to, such as the Monte Forato mentioned above.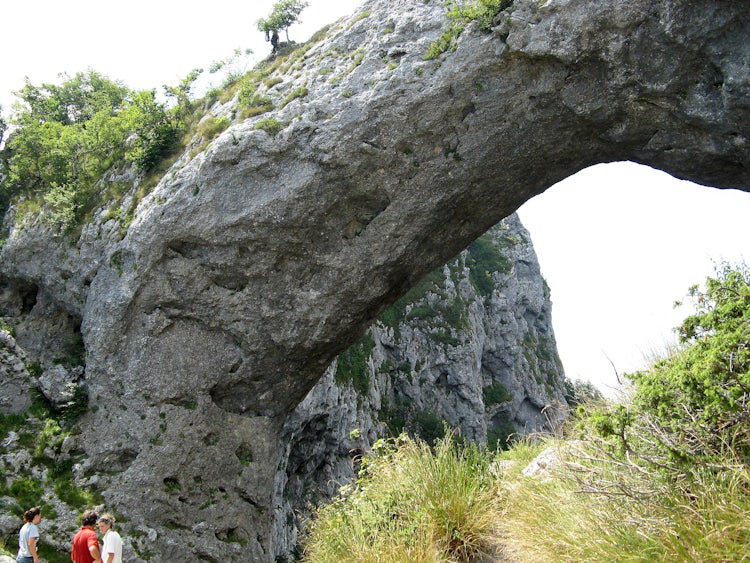 Elba Island has some mountaineering sites. Capoliveri is the main location for mountaineering and climbing. Both free climbing and guided mountaineering trips are available.
For more information on climbing in Tuscany, contact the Tuscan section of the Italian Alpine Club (CAI). The headquarters are in Florence: Club Alpino Italiano – Sezione di Toscana, Via del Mezzetta 2/m, 50135 Florence (FI)
Cycling and Mountain Biking
Road cycling in Tuscany is a popular sport and roads are frequently closed for cycling races. The variety of terrain ranges from flat to gradual slopes, as well as very steep climbs in the Chianti area. Every year the Giro del Granducato di Toscana cycling competition is held in Tuscany.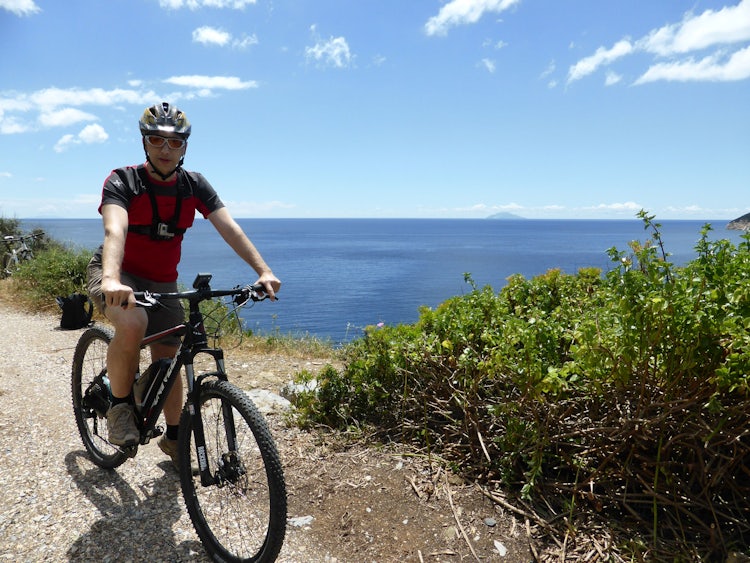 There are numerous cycling clubs and many travel companies organise bicycle tours of the region.
The Apuane Alps are suitable for mountain biking with cycling trails from approximately 22 kilometres to 45 kilometres in length. The terrain and difficulty level of these routes varies.
The Garfagnana has over 300 kilometres of track and is a recognised mountain biking destination.
Bike tours of San Rossore National Park are also available.
Horse Riding
There are facilities for horse riding across Tuscany, particularly in the natural parks.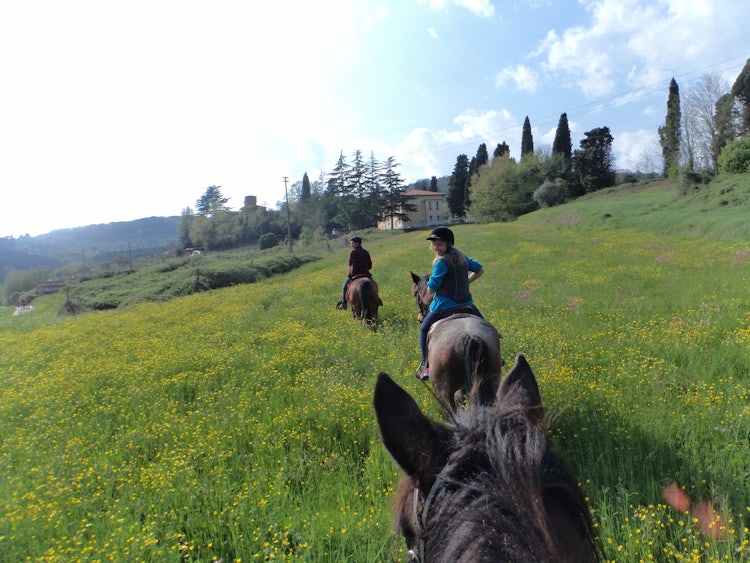 Water Sports
Most of the lakes in Tuscany are protected natural areas and therefore water sports are not permitted.
Water sports such as canoeing and kayaking can be enjoyed at Lake Roffio in Pisa and Lake Bilancino in Mugello to the north of Florence. There is a rowing club and annual regattas are held on the Lake Roffio.
On Bilancino, you can dip your toes as well as go sailing or canoeing. You can also enjoy biking and other outdoor activities. Make sure to read our ideas of Bilancino and Mugello here.
The Etruscan coast attracts windsurfers, kitesurfers, surfers and divers of all levels. There are many diving centres and dive sites in Tuscany, especially around the Tuscan archipelago.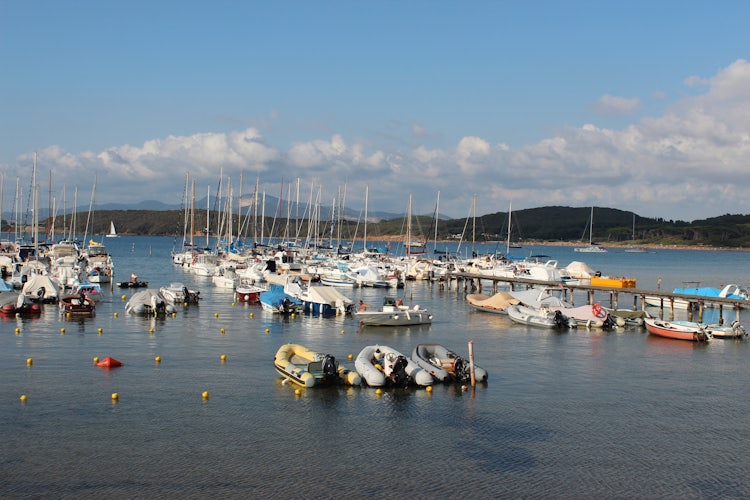 Golf and Sailing
Not that both of these go together but I realize I really do need to dedicate specific articles to eat to adequately cover all of the options... so stay tuned and as soon as I write some more details on these two, I will update this page and link to the more complete articles. In the meantime, you can enjoy golf across the region but Mugello and Chianti are two of the main areas to head to enjoy a round of golf while for sailing the Tuscan archipelago with its islands - and in particular, Elba - are the place to head to enjoy the waves and wind!