December 27, 2011 by Lourdes Flores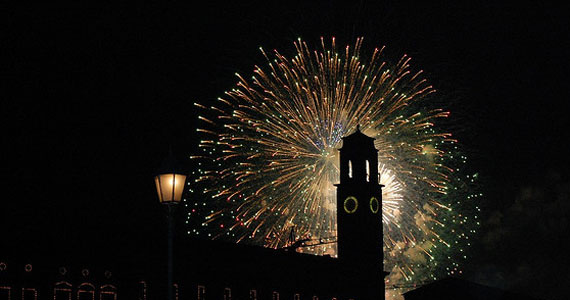 Will you be welcoming 2012 in Tuscany? Many restaurants, discos and pubs organize special dinners or events (at fixed prices, where you need to reserve ahead of time) but there are also events planned for spending New Year's Eve at the opera, watching a play or listening to music in the the main squares of the main Tuscan cities!
To help you plan exactly where you'll be on the stroke of midnight December 31st, here are some ideas:
In Florence
If you prefer to join the crowds outdoors, the city of Florence selects five squares across the city to stage 5 different types of musical concerts. You can head to Piazza della Stazione in front of the Santa Maria Novella train station for rock/pop music which turns out into the main New Year's Eve event in Florence. This year, starting at 9pm, dance to the Street Clerks then enjoy Pippo and his Polar Penguins and then dance to the beat of the Brunori Sas. At midnight, Italian rapper and big bill Caparezza takes the stage to make the city dance!