Based in Montecatini, near Florence and looking for day trips that don't include a lot of driving?
If this is your first time in Tuscany, and you have opted to stay close to the thermal water spas of Montecatini then there are a couple of places that just need to be on your list but there are several others that will have you wishing you were staying for at least 4 more days.
The beauty of staying in Montecatini is that it finds itself on not only a major highway, but it is also centrally located on the train lines, so traveling to a wide range of sites can be convenient in any type of weather.
Below we have indicated average driving times, and when it was possible to do a one stop public transport alternative, we gave you travel info with a link to check times.
If you are interested in joining group tours into Florence to see the Uffizi or Accademia, to Pisa and Lucca, or would like the thrill of driving a Vespa scooter or exploring the hills in a Fiat 500 mini vintage car, take a look at these group tours from Montecatini.
Florence
(Driving Time: 50 minutes - take the regional train for Florence about 55 minutes)
This marvelous city offers many wonderful opportunities not just with the astounding number of museums, monuments and artwork but also culinary specialties, archetictural beauty and ... the romance.
Read our detailed site about exploring Florence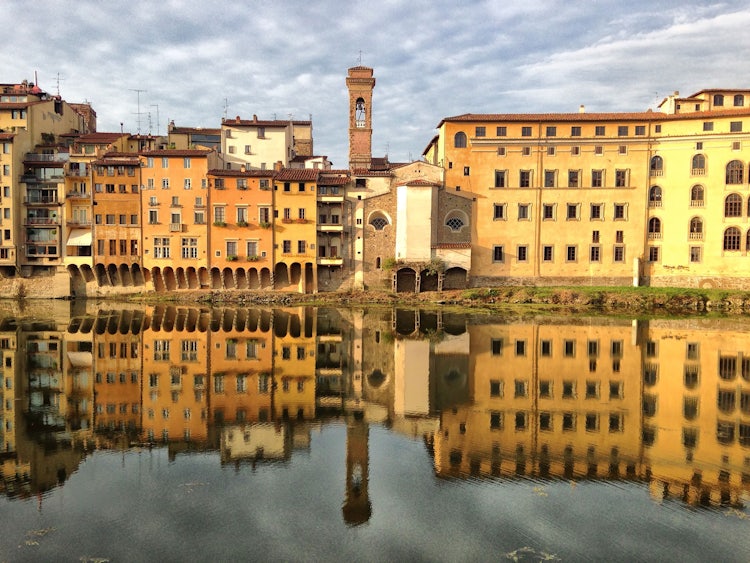 Maybe an Organized Tour
Sometimes what you really need is just to let go, and let someone else take care of all the details. There are several organized tours for the countryside and wine tasting that leave from Montecatini which will have you enjoying the scenery, the culture, and the flavors of Tuscany without you ever having to look at a map or train schedule...
Check out this list of possible tours that leave from Montecatini
Montecatini (Alto & Terme)
You can't possible come to Montecatini and not spend time discovering some of its secrets. This little nook of Tuscany gives you the great opportunity to live the life of a small town while being close to so many exciting places.
Useful information about Montecatini Alto and about Montecatini Terme.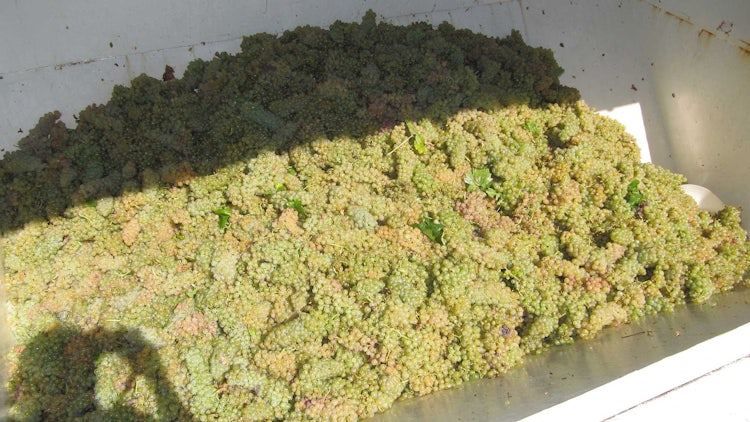 13 Places to Consider for your Itinerary
when you are based in Montecatini
Hop a train or take the car, you will find that the countryside around Montecatini is filled with amazing adventures. Some of these suggestions will be a surprise that will reward you with special memories and one of a kind landscapes. Read on to find the perfect addition to your itinerary around Montecatini Alto.
1. Prato, a small Medieval town nearby off the beaten-track!
(Driving Time: 15 minutes)
Definitely one of the underdogs of Tuscany! Often either scorned by the locals for its international integration and commercial success or forgotten by the tourists because it lays in the shadow of Florence, Prato is a treasure trove of unexpected surprises. Easily accessible by train from Montecatini or Florence, the entire city center is very walkable with many inviting cafes, pubs, restaurants, museums, churches and picturesque side streets.
Its economic success stems from the production of textiles which over the years has created quite the reputation. But today, much attention has been paid to restoring the architectural beauty of the city, combining the past with the present for an entertaining visit. The Duomo, with its outdoor pulpit, and the archeological museum next door are two must sees and the Imperial Castle, though empty within, will make quite the impression.
Read more about what to visit while in Prato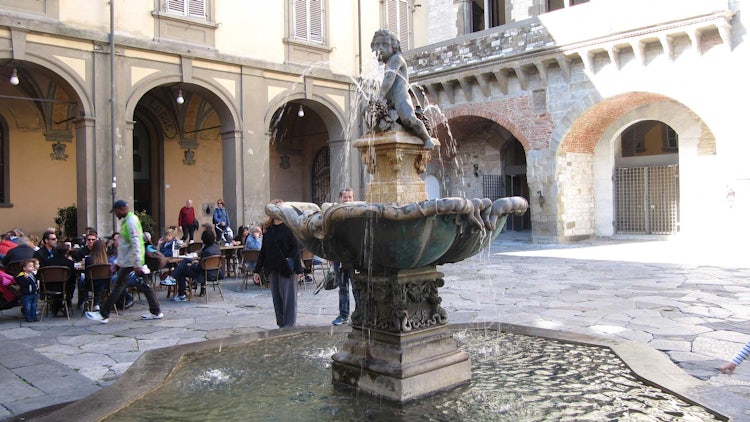 2. Pistoia, an amazing hidden gem
(Driving Time: 20 minutes - take the regional train for Florence and get off at Pistoia about 25 minutes)
Nominated as one of the best little towns to visit in Italy this year, it bears the title Italian Cultural Capital for 2017. However, even before all this fanfare, Pistoia was a city that boasted a wide range of activities and interests.
The city center composed of the Tower of Mazzoni, the Cathedral and the Baptistery surround you with the charm of two tone marble structures...and if you only knew what ran underneath your feet in the basement and tunnels of the Ospedale del Ceppo. The charm of Pistoia is evident everywhere you go, and it is diverse ranging from historic palazzo's, secret passageways, music & art, folkloristic events to the general atmosphere of a bustling city loved and lived by its inhabitants.
More information about Pistoia
3. Lucca, for some time in a Renaissance walled city
(Driving Time: 30 minutes - take the regional train for Viareggio and get off at Lucca about 40 minutes)
This town will enchant you with the oval shaped square tracing the antique structure of the Amphitheater which once presided on this very spot. Notable are the medieval streets filled with bars and cafes, small shops and bottegas and around each corner you will find a new photo opportunity. The city has a rich social life, which truly gives you the idea of "living like a local". While strolling the lanes and alleys, be sure to search out some of the more distinguishing stops like the Guinigi Tower and St Michael's church, which is one of the stops on the via Francigena enter into the city from the gate of San Donato.
Finally, how can you possible ignore the walls, they appear mammoth! Over 4 km of trails, wide enough to ride bikes, jog or even stroll with a picnic lunch. The walls claim their origins dating back to the Romans, will give you a tantalizing view of the city within, and the lay of the land without - an activity to include on your itinerary.
A list of major sites to visit in Lucca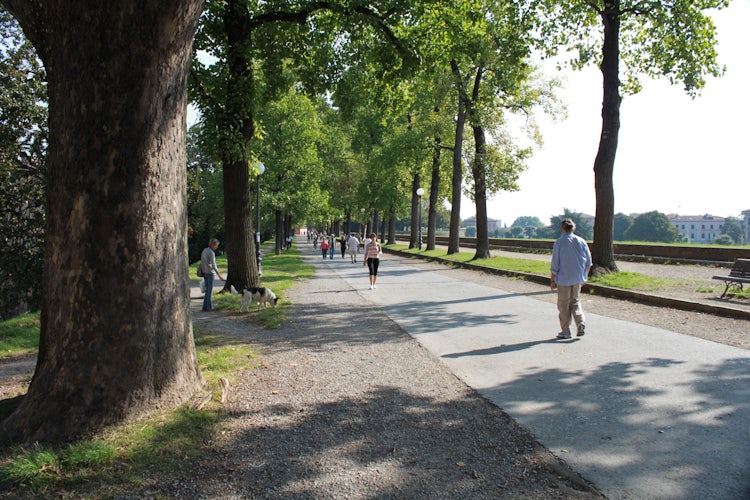 4. Pisa, classic climb up the Leaning Tower
(Driving Time: 45 minutes)
If you made your way to Lucca, then it is only a short drive to Pisa, crossing a winding but fairly picturesque road between the two, giving you a lofty panorama from the top of the hills. You can also take the train, the timing is the same even if the views aren't. Pisa, most certainly well known for the leaning tower and the monuments in Piazza dei Miracoli, is also a city that invites you to explore its inner core.
If you arrive by train, you can do that by walking over to see the Tower of Pisa. If instead you have (wisely) already booked your tickets and go directly to visit the Tower, you can then later stroll the streets heading for the Lungarno Mediceo, known for the Medici Palace also called Palazzo Vecchio (both Cosimo Il Vecchio and Lorenzo Il Magnifico lived here) and for the Church of San Matteo and National Museum.
Read here for more Itinerary ideas in Pisa
5. Fucecchio to spend time outdoors
(Driving Time: 30 minutes, 50 minutes with BluBus (limited times) )
Tuscany not only has a plethora of small towns, churches and museums - each more interesting than the last...but did you know it has an immense number of parks, natural reserves and WWF Oasis? One of these closests to Montecatini is the Wetlands of Fucecchio, the largest swamps in all of Italy!
Throughout time, the area was a natural barricade, offering a line of defense that has helped armies since the Roman times up until World War II. With approximately 2,000 hectares of land, it is also an important stopping place for migrating birds from Africa to north Europe, naturalist and bird watchers should add a stop to the Visitor center in Larciano. (Via Castelmartini, 115, 51036, 51036 Larciano PT)
All in the same day you could include a side trip to visit the little town of Vinci...as in Leonardo da Vinci. Not only will you be treated to some wonderful landscapes, with hills covered in olive trees...but you will have an opportunity to visit a small museum dedicated to his inventions - with its hands on approach, it is ideal for all ages.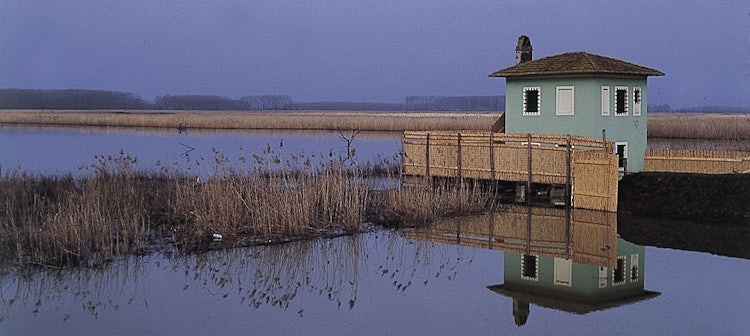 6. San Miniato
(Driving Time: 45 minutes)
As you drive the road from Pisa to Florence, you can't but notice the town of San Miniato perched above the valley. It beckons you to get off the main highway and follow the road to the top and explore! Small and quaint, it held an important role in history and features a charming city center with a few architectural surprises.
Read here to for more info on why to add San Miniato to your itinerary
7. Carmignano & Montalbano for wine tastings
(Driving Time: 35 minutes)
This is perhaps one of the best kept secrets in the countryside just outside of Florence and Prato. Montalbano covers 16,000 hectares in the area between the provinces of Florence, Pistoia and Prato. The dominant landscape is hilly, olive trees spread out on the higher slopes and lots of chestnut trees. It also an area that has a long tradition of excellent wines: the Carmignano DOCG, is a special blend of Sangiovese grosso and Cabernet Sauvignon and/or Cabernet Franc.
Here you can easily lose yourself while winding in and out of the back roads...but every corner will award you with a new surprise. The Villa La Ferdinanda and the Archeological Museum in Artimino are side by side and you can stop the car to stroll from to another admiring the incredible views of the UNESCO world heritage site, the amazing landscape before learning about the history of the area at the well maintained museum.
If you have a car, and the time, plan to visit the Etruscan tomb at Comeana, called the Montefortini tomb, measuring some 60 meters in diameter, the Montefortini Tomb dates back to the 12th century BC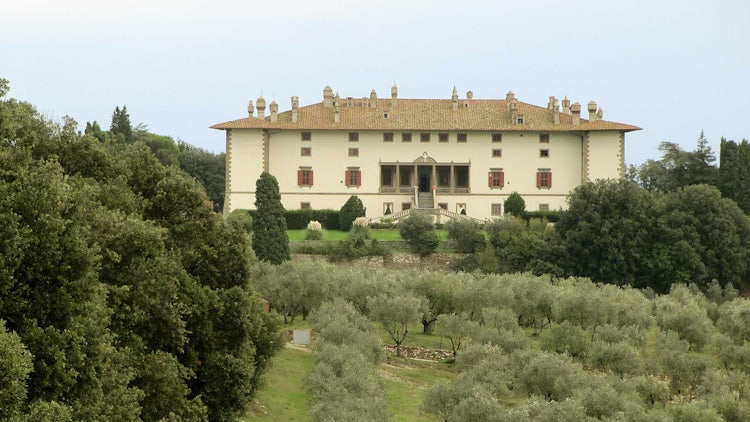 8. Collodi, especially for families
(Driving Time: 25 minutes - take the regional train for Viareggio and change to a BluBus (limited times) at Pescia, total trip 30 minutes)
Did you know that the original setting for the Adventures of Pinocchio was actually Tuscany and the author of this was born just a short drive from Montecatini. The adventures of this mischievous puppet come-to-life named Pinocchio, and his father, a poor woodcarver named Geppetto are some of the most widely translated storied of all time. It is brought to life for children of all ages at the fantastic park in Collodi where you can relive the story of Pinocchio. The original story is not as cuddly as the Disney version - but the park manages to engage everyone recalling scenes from the book with life size statues and games.
Visit the Park and Villa at Collodi
9. Viareggio along the Coast
(Driving Time: 45 minutes)
This coastal city is definitely more famous for its sandy beaches, restaurants, nightlife and celebrations during Carnival than for its historic role in Tuscany - but that shouldn't dissuade you from adding it to your itinerary. Even if you are coming in the cooler months, a stroll down the main street and a meal at one of the many beachside restaurants or the famous local liberty architecture, Gran Cafè Margherita will inspire you to return when the weather is warmer, bringing your beach towel and suntan lotion for the sand and waves.
Visit the Tuscan Coast and Viareggio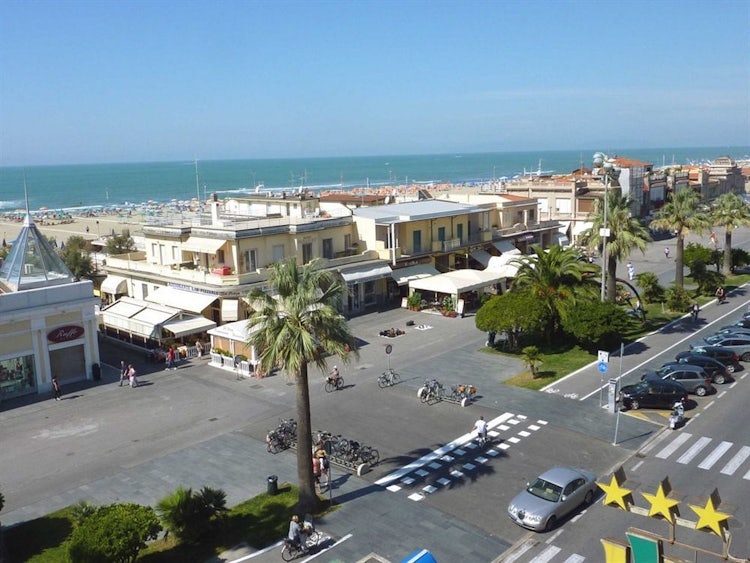 10. Montecarlo DOC wine region
(Driving Time: 25 minutes)
If coming to Tuscany is synonymous for wine tasting, then go no further than the town of Montecarlo and the area around it to try some of the lesser known but authentic Tuscany flavors. I know you are probably thinking Montecarlo is close to the border of Italy, snug within the confines of France and the Rich & Famous but this little nook, BUT just outside of Lucca is the home to several Montecarlo DOC certified red and white wines which are produced in the area south of Lucca. You will find that this wine, when combined with the local dishes and seafood specialties it is the perfect touch. Read more about the Strada del Vino in Lucca, especially Montecarlo.
But you will also enjoy roaming the fantastic landscape and picturesque hills dotted with several small little towns.
Read our blog post for some ideas
An Itinerary Just a Little Bit Further Away
11. Abetone
(Driving Time: 1 hour 20 minutes)
If you are looking for a few days on the slopes, then you won't want to pass up the opportunity to head to the heights of northern Tuscany. The ski resort area around Abetone and the Apennines consists of about 50 km of downhill ski runs, served by 22 lifts and 18 km of cross-country trails.
Learn more about skiing at Abetone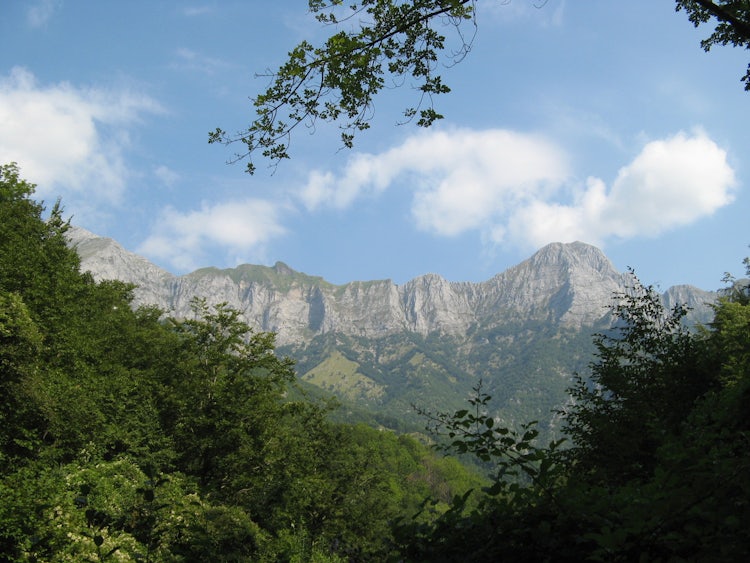 12. The Garfagnana & the town of Barga
(Driving Time: 1 hour 20 minutes)
Explore a fairy tale of castles in the Garfagnana just north of Lucca and Montecatini. Certainly not mainstream Tuscany but in no means does this indicate that it is less beautiful in it's practically unaltered state. If you are looking to incorporate more nature, hiking, trails and stunning photo opportunities to your itinerary, then a drive into this area is sure to satisfy all of your requirements.
Interesting articles about visiting the Garfagnana
13. Cinque Terre
(Driving Time: 1 hour 20 minutes, you could drive to La Spezia and then pick up the train to Cinque Terre)
Though not in Tuscany, how can we not mention the possibility of visiting the famous five towns along the coast of Italy. Our suggestions is to include this at the end of your travels as you move on out towards Milan or the lakes in north Italy.
A brief guide to what to expect in Cinque Terre