Our best content in 2017: make sure to read these if you're planning a trip to Tuscany!
We love sharing our knowledge and experience of living (and loving) Tuscany to help anyone planning their visits to Tuscany, whether as a first time or as a return visit. We constantly research new things to write about as well as look over older, basic articles that need updating to provide the latest info  – and help you be prepared on what to see and do in Tuscany!
It is with pleasure that we end the year by looking over what we have accomplished over the past 12 months as well as make plans for where the new year will take us. In case you missed them or are just starting your search for what to see and do in Tuscany, here are the top favorites from the past year: they will provide useful info as we continue adding to and updating them, as well as writing new posts to provide new ideas on what to see and do. If you're planning a trip to Tuscany in 2018, make sure to start by reading this list of our top 10 articles from 2017!
Everyone planning to come to Tuscany first tries to decide when the best time of visit is! This was our top article this year, we've updated it to make sure you get the best tips on the best months to visit… and if you're not tied to specific months, recommendations for picking the low season to visit Tuscany as well. Another top favorite you need to read: WHERE to stay in Tuscany!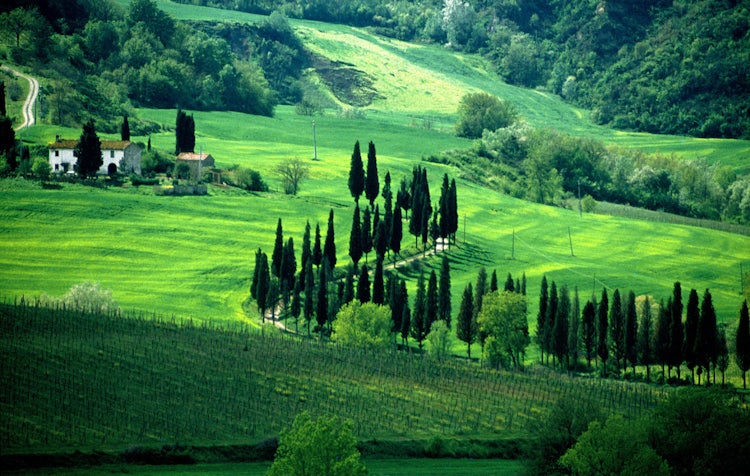 Once you've decided when and where you'll be in Tuscany – or to help you decide – is to look at the many things you can see and do, organizing your days. Check out our 3, 5 and 7 day itinerary ideas to get you started, then the more detailed day trip suggestions for specific cities.
This year we also added many new itineraries: day trips from Montecatini Terme (a base many are using while in Tuscany), wine road trips to explore the many wine areas of Tuscany, from the Vernaccia di San Gimignano to the lesser-known Colli di Maremma and of Lunigiana to more well-known areas of Montepulciano and Montalcino. If you're exploring the area of Maremma, make sure to add stops in Pitigliano, Sovana and Sorano!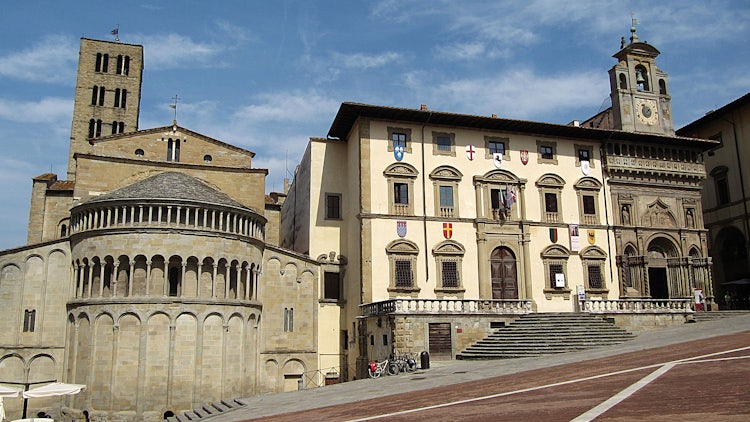 Planning to come from May onward? Then you'll want to spend some time at the beach, make sure to include a quick trip to Elba too! It is easy to reach, but I highly recommend you go in May, June or September when it isn't super crowded yet.
Can't make it to Elba? Make sure to check out our list of top beaches in Tuscany from top to bottom along the coast.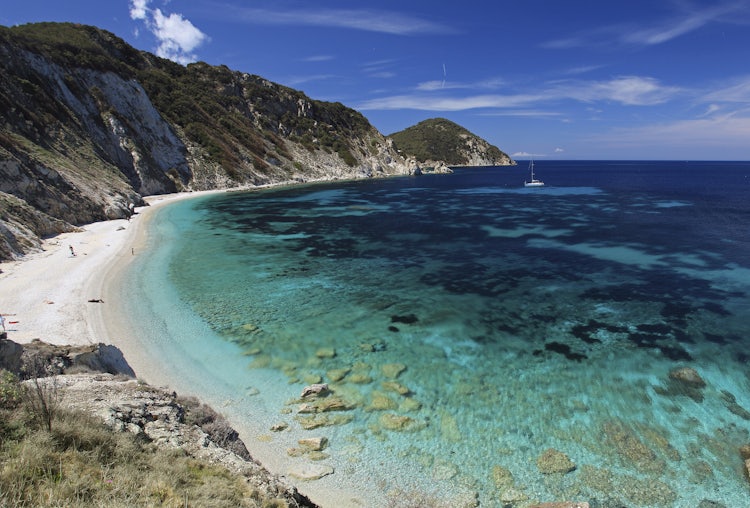 4. All Things Siena: how to get there, what to do in a day, where to park
Siena was a super popular destination in 2017 and that makes me happy – it is at the top of my favorites towns in all of Tuscany!
The most popular questions regard how to get there (especially without a car), what to see and do in about a day (although I would suggest spending at least 2 days there!) and where to park. Check out the entire section as there is a wealth of info on the city to help you plan your visit.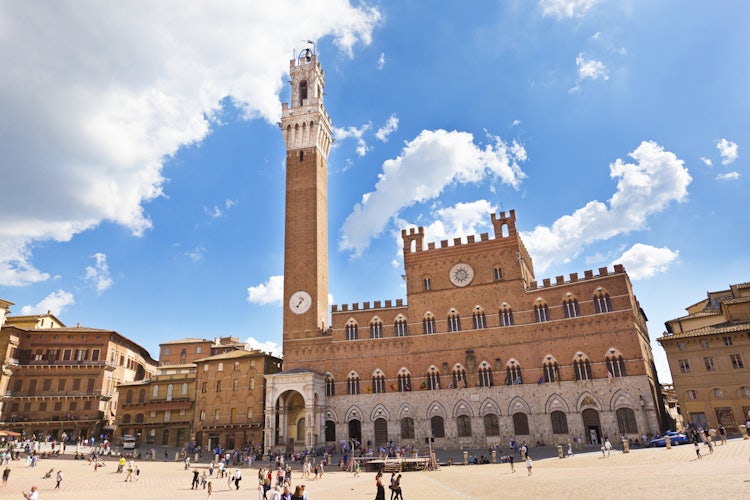 Both Lucca and Pisa are also at the top of list of places to visit, I would suggest a whole day in each if you have the time in Tuscany – but alas, most people don't have the time so I suggest combining the two in a day trip, half day at each one. Make sure to check out all there is to see in Lucca and in Pisa (beyond the Leaning Tower, of course!).
Now these are an experience to enjoy when you have some time in Tuscany! Make it an entire day trip because the outdoor hot springs tend to be a bit smelly… and require that you go straight back to your rooms to change (unless you go to the spa facilities next door). Saturnia is one of the most popular but they are in the middle of the countryside in southern Tuscany in Maremma – not exactly steps from all of the main destinations in Tuscany. The best plan is to plan some days in the area, where you can also head to Bagni Vignoni or to San Filippo or Petriolo to enjoy more time outdoors in the warm waters of the rivers they flow out into.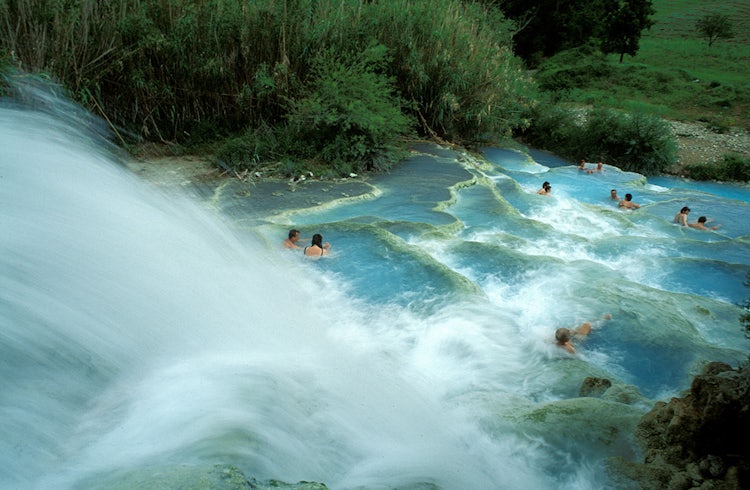 Pistoia was the Italian Capital of Culture in 2017 and as such had many artistic, cultural and educational activities planned throughout the entire year. It was a great time for visitors and locals alike to head to this smaller Tuscan town and explore its many sights, from the cathedral and its splendid silver altar to its outdoor gardens. If you missed Pistoia this past year, don't worry – you can still explore its many treasures when you come!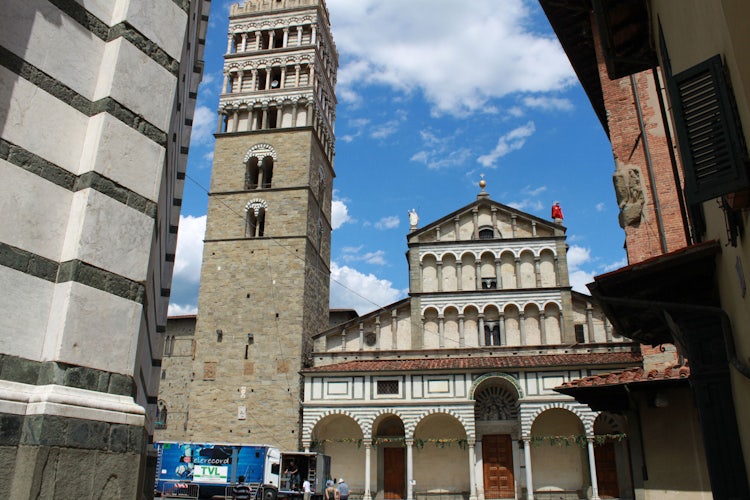 This small hilltop town is a UNESCO Cultural Heritage site and its beauty and importance to our history is evident as you approach. With just 13 medieval towers left standing, San Gimignano is really a small jewel that should be explored and enjoyed. Just be prepared for crowds during the peak season and during the day, as many buses unload hundreds of visitors for a few hours. Better to enjoy it in the off season or in the evenings.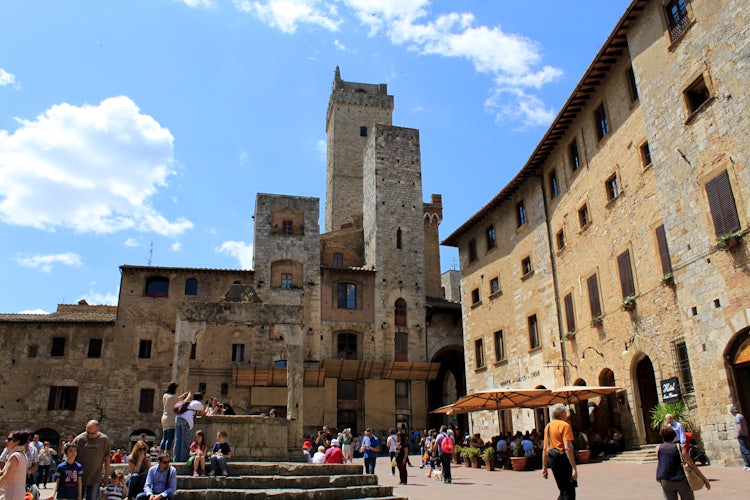 This area is one of the most beautiful, and popular, in all of Tuscany. It encompasses rolling hills with cypresses, farmhouses sitting at the top of the hills overlooking the green grass of wheat or fields with rolled haystacks. All postcard perfect waiting for anyone to pass by and take a shot – with a camera, of course! Don't miss Pienza, San Quirico, Montalcino and Montepulciano, or Bagno Vignoni (pictured below) or the castle of Radicofani, the hot springs of San Filippo. Spend a whole week here to really get to taste all that the area offers.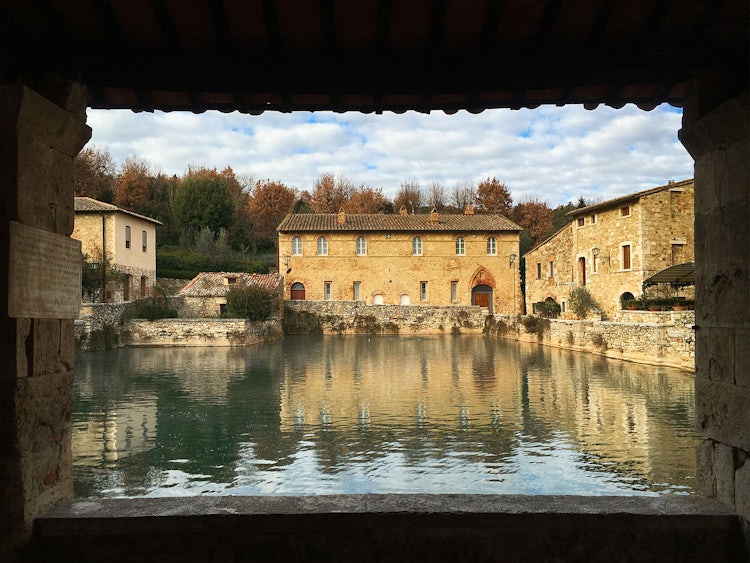 2017 saw a spike in interest in walking along this ancient pilgrimage site that connects Rome to England, passing through France. The Tuscan part of the road starts in the northwestern corner at Pontremoli and makes its way down the coast toward Lucca before heading inland toward Florence (without reaching it) before heading south again down to San Gimignano, Siena and south through the Val d'Orcia. It passes through many charming towns and walking the mostly unpaved roads that still dot the countryside is an incredible experience that anyone can enjoy. The section has a lot of information on the trails, and we plan to add more in the upcoming year as we walk parts of it ourselves.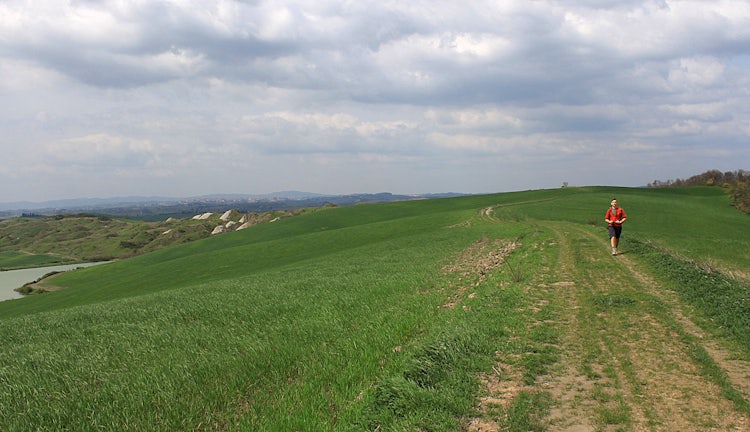 Caught up on our best articles from 2017? Anything missing you're interested in learning more in 2018? Share your ideas!
About Lourdes Flores
An American living in Florence for over 10 years, Lourdes continues to explore and discover new places in Tuscany with the eyes of a tourist but with the experience of living in Italy. She shares her experiences on this blog and website, particularly offering lots of travel planning help on the Forum!