All the reasons why visiting between November and April make perfect sense!
When is the best time to visit Tuscany? When does the low season in Tuscany start? What are the pros and cons of coming in the off season? What will be open during those months? These are the sort of questions we receive on our forum when anyone is trying to figure out when is the best time of the year to visit Tuscany... so we will try to answer all of them!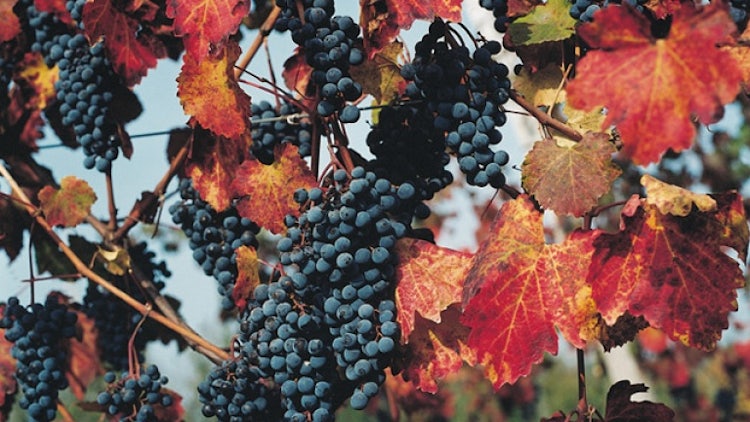 When is the low season?
There are many good reasons for avoiding Tuscany during the summer months, including not experiencing some of the heat common in July and August. The high season for Tuscany starts with good weather between April and May and ends in September, generally speaking. The "low season" are the remaining months. If you're afraid that coming in the off season means seeing less, think again: there are many events which take place in late autumn and through the winter months to keep you out and about as well as the chance to head to the main destinations without fear of the crowds.
All the pros of visiting Tuscany in the low season
First, let's start with a list of the main reasons coming to Tuscany in the low season is a wonderful idea, in case you need some convincing ;).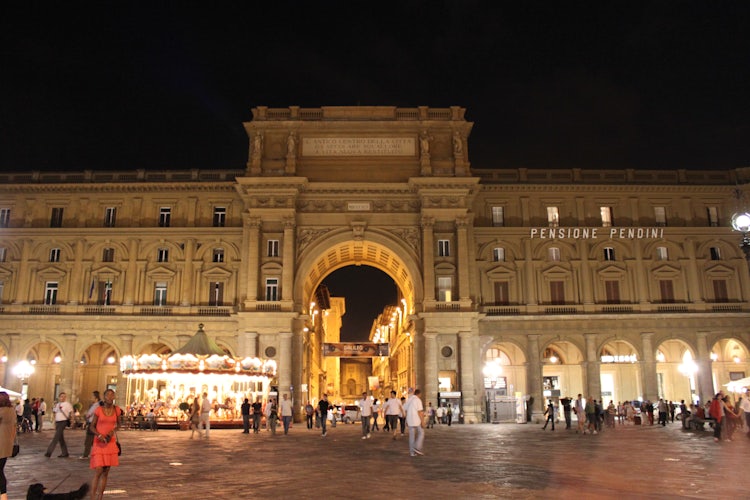 1. Less crowds
This is the main reason we love and recommend you visit during the off months of the year, where you will get a chance to see a different face to the region. There are less people around as you visit the main sights, less long lines and more space as you visit the region's top museums, such as the Uffizi Gallery and Accademia in Florence. You can take your time and not feel rushed as a consequence of having less people around you.
2. Lower prices
Inevitably, during the period with higher demand, prices on some things go up, especially as regards accommodation and travel in general. For sure, airfare is generally cheaper in the off season (not counting large holiday periods) and but of the various types of lodgings will have rates for the low season and the high season. Some will even create a "mid" season and price accordingly. You can see dates for each period on their websites. During the low season, you can expect to not only pay lower prices for accommodation, but some places also offer special deals to entice you to come on over to them. Check out these special offers on TuscanyAccommodation.com.
3. Special exhibits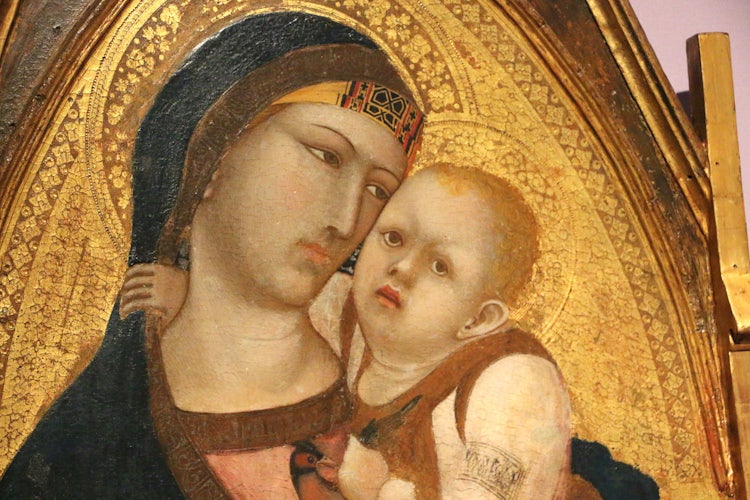 There are many temporary exhibits organized year-round and it is impossible to organize them all during the high season. There are very many special exhibitions that often start in September and end in January or February, if we are lucky for them to last that long. For example, the current exhibit (2017) on Ambrogio Lorenzetti in Siena is quite spectacular but will only last from October through January 2018, while the Cinquecento in Florence exhibit at Palazzo Strozzi runs from September 2017 through January 2018 (it is one of 3 other temporary exhibits running the fall of 2017).
For current exhibitions taking place right now (or upcoming), take a look at the Exhibits in Tuscany page.
4. Seasonal events and food
If you want to experience the magic of Christmas in Tuscany and see some of the festivities and markets, you will have to come at that time. The same goes for events connected to Epiphany such as the Cavalcade of the Magi in Florence or for Carnival!
A related benefit of visiting Europe during the winter season is that you can travel when there is less heat. Of course, some might find the temperatures a bit on the cold side (check out average temperatures in Tuscany here) but it is all relative to what you're used to. If you don't like hot weather, then travel during these months is optimal and an advantage to consider.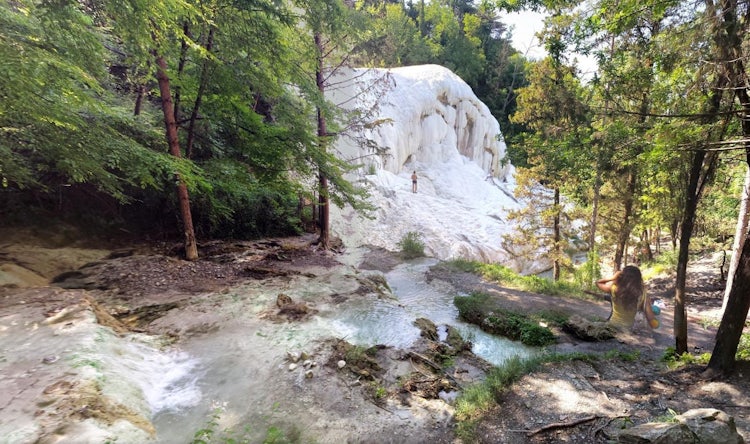 If you love experiencing the warmth of hot springs with the brisk cold winter air, there are many across Tuscany you can enjoy in particular during these months, including several outdoor ones - the most popular of Saturnia and Bagni San Filippo are decidedly less crowded and enjoyable. If you want the luxurious experience of hot springs without the cold or smell, then I recommend the wonderful day spa Asmana just outside Florence for a day of pampering. With its hot water pools, saunas and hammam, you won't want to leave!
Then there are the things you can only do during this time, such as skiing! Or experiencing New Year's Eve in Florence or in Tuscany. Check more of our top winter activities here.
For current events during the fall and winter and each month, take a look at the Events in Tuscany section and then look for the month you're interested in.
As far as food is concerned, keep in mind that Tuscan cuisine is very seasonal and while prices don't change, some products are best found in this period: freshly pressed olive oil starts appearing in November, truffles and truffle festivals also take place during the same month, while fall squash and chestnuts appear on menus only during this time. Many treats also only appear in December or at carnival, so your chance to taste them fresh is only if you visit during the period from November through April. Take a look at this article about the tastes of fall in Tuscany and recipes made with fresh EVOO.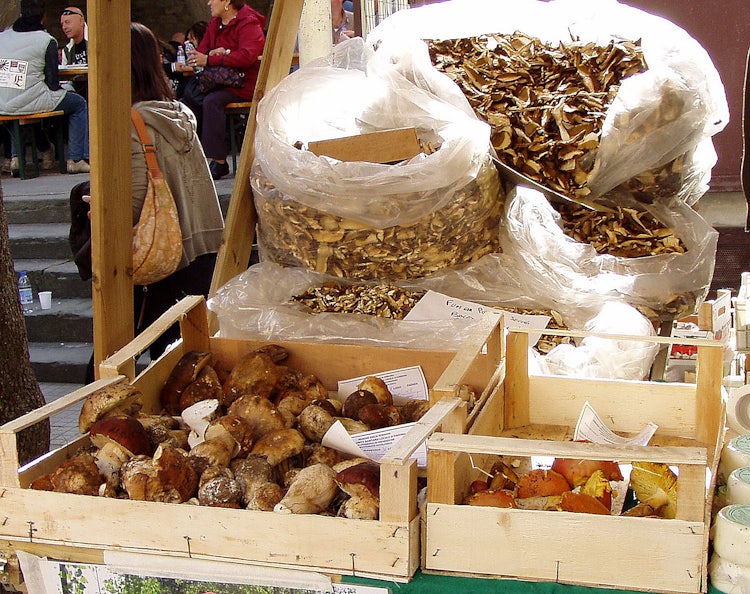 5. Sales in January!
Last, but not least, shopping! While you can shop year-round, who doesn't like saldi or sales? How about buying great quality brands with a bit of a discount at one of the outlet malls in Tuscany? January is one of two official sales months in all of Italy (the other is July) and if you want to buy high end luxury items, then taking advantage of the sales period is just one way to stretch your money a little more. Interested in buying leather in Florence or another top gift from Florence? You will definitely find perfect holiday gifts and great products with extra attention during the off season.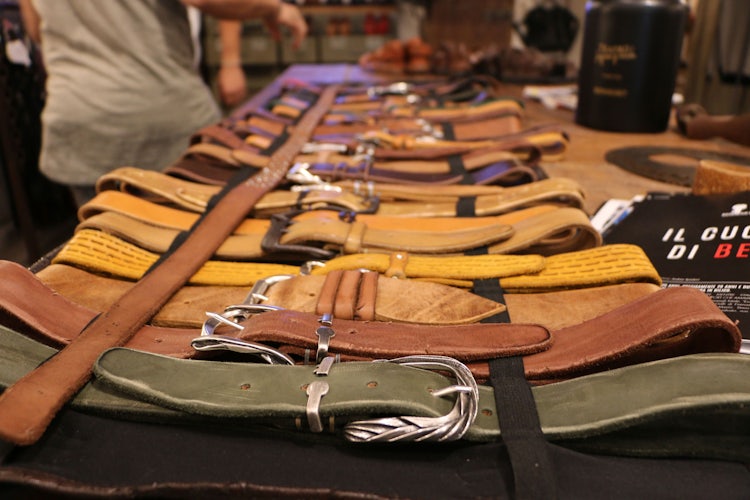 Is everything open?
YES! In general, all areas and services across the region are open year-round. Some areas do start getting less visitors from October on so naturally locals who are busy in the summer months working in the hospitality business go on their own vacations at this time.
I would say some gelato shops close often between January and February, as do some restaurants in the high tourist areas. Since they work non-stop in the high season, they take time off in these off months. For example, there are some areas along the coast that almost get no traffic once it gets cold many businesses dedicated to the hot summer months (such as beaches and such) close during the low season.
As a general rule, consider most everything remains open across the region. There is no place that is closed completely. Tuscany is not a theme park and people live here. So even while some of the lodgings or restaurants close down in Elba for the winter, locals will still stick around and all the basic necessities will still be available.
How is the weather?
Like mentioned earlier, whether some temperatures are cold or not is relative. Make sure to check out more details on Weather in Tuscany so you can dress accordingly too! In general, dress in layers so you're prepared to take off or put on more layers as the day requires.
Best time to visit Tuscany
I hope I've given you enough reasons to plan for visiting Tuscany in the off season although it isn't always easy to find the time off to travel during these months. If you can, you will be rewarded in many ways as you'll be able to experience Tuscany and its most popular destinations with a bit more space around you, making your travel budget stretch a bit more while fitting in special events and unique exhibits. Ready to start planning? You can always post questions and ask for itinerary help on our Forum!